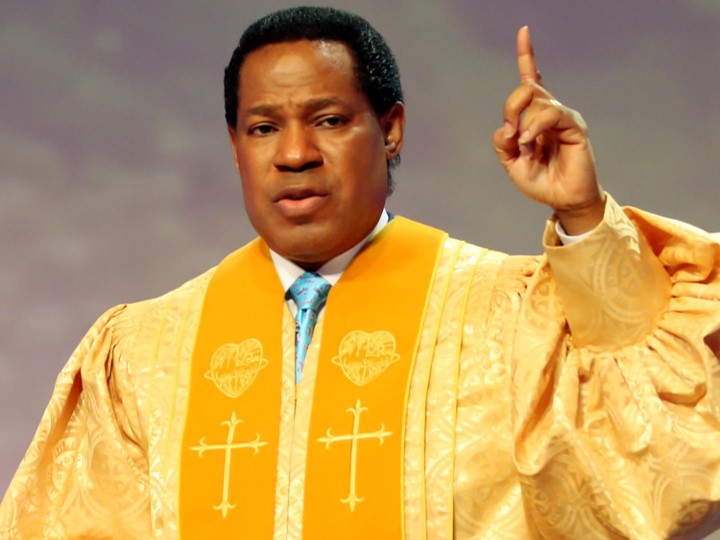 RHAPSODY OF REALITIES TEEVO DEVOTIONAL
SALVATION ONLY COMES BY THE NAME OF JESUS
CHRIST THE RISEN MESSIAH
TO THE BIBLE – Acts 4:11-12 GNB
"Jesus is the one of whom the scripture says, "The stone that you the builders despised turned out to be the most important of all." Salvation is to be found through him alone; in all the world there is no one else whom God has given who can save us."
LET'S TALK
There're people who say, "I believe in Jesus Christ, but He's not the only Messiah." Anyone who believes this is obviously ignorant of the Scriptures, for God's Word is clear: salvation comes by no other way, through no other name, except by the name Jesus! You can't believe in Jesus Christ, and still think there's "another" way to the Father; He's the ONLY way! He said, "…I am the way, the truth, and the life. No one comes to the Father except through Me" (John 14:6). Notice, He didn't say, "I am a way," but, "I am the way, the truth and the life." He was both definite and emphatic! It's wrong therefore to say there're other ways to God, apart from Jesus Christ.
Romans 1:4 tells us that Jesus Christ was declared to be the Son of God with power, according to the spirit of holiness, by the resurrection from the dead. No one else has been so described in all of history, only the Lord Jesus! The Scriptures firmly declare that He was raised from the dead, and He's alive forever more. There's no book in the world that declares any religious leader to be resurrected, after death—they're all dead and gone! Only Jesus died, was buried, and was raised back to life by the glory of the Father, and physically levitated to heaven in His glorified bodily form.
Christianity isn't a religion; it's the pulsating life of the risen Christ in the human body. It's Christ taking up His residence in your heart and His divinity alive in humanity. In Christ, you don't come into "a religion"; you come into the transcendent life of dominion, excellence, power, righteousness, and boundless joy that's only available in Him.
Go Deeper
Hebrews 7:25; Acts 16:31
Pray
Dear Father, thank you for the eternal salvation you've made available in Christ Jesus, the Great Shepherd; my life is founded in Him. I pray that today, many will receive that grace of God, which has brought salvation to all men, in Jesus' Name. Amen.
Daily Bible Reading
ONE YEAR
Luke 9:1-17, Joshua 10-12
TWO YEAR
Matthew 26:69-75, Leviticus 1
Act
This Easter, tell someone who isn't born again about the resurrected Christ and how that He's the only way to the Father