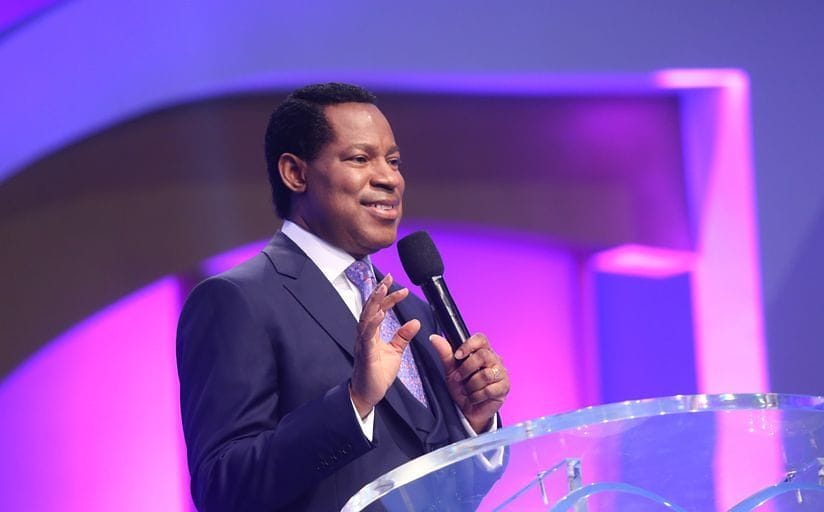 Saturday, February 2, 2019,

Rhapsody of Realities TeeVo,
Pastor Chris Oyakhilome DSc, D.D,
THEME: FAITH IS OF THE HEART,
(Respond To God's Word From Your Spirit!),
TO THE BIBLE 2 Corinthians 4:13 NIV,
"It is written: "I believed; therefore I have spoken." Since we have that same spirit of faith, we also believe and therefore speak"
LET'S TALK
The importance of your human spirit can't be over emphasised, because it's your spirit that makes contact with God. According to Romans 10:9-10, you believe with your spirit (your heart); that's the reason believing is so important. You see, faith is not a response
of your mind or brain; it's the response of your spirit to the Word of God.
In Mark 2:11, we find an example of a response of faith. Jesus said to a man who was lame, "…Arise, take up your bed, and go to your house." The man acted on the Word immediately and got a miracle. But he was lame, how could he have gotten up? Understand this: it was the man's body, not his spirit, that was crippled. So the only
way he could have gotten up was if he responded from his spirit. Thank God he didn't argue, but acted from his spirit on the Master's instruction, and we can be inspired by his testimony today.
Some people struggle with faith, trying to receive something from God. What they don't realise is that they're working from the outside, and that just won't cut it. What will produce the result is the response from your spirit, not your mind or physical body. Once you can believe the Word with your heart and voice it out with your mouth, it'll produce results. That's what Jesus meant in Mark 11:23: "For assuredly, I say to you, whoever says to this mountain, "Be removed and be cast into the sea," and does not doubt in his heart, but believes that those things he says will be done, he will have whatever he says."
Go Deeper
Romans 10:8-10
8 But what saith it? The word is nigh thee, even in thy mouth, and in thy heart: that is, the word of faith, which we preach;
9 That if thou shalt confess with thy mouth the Lord Jesus, and shalt believe in thine heart that God hath raised him from the dead, thou shalt be saved.
10 For with the heart man believeth unto righteousness; and with the mouth confession is made unto salvation.
Speak
I look away from everything that distracts and stand on God's eternal and dependable Word. I declare that I'm a victor and a success in Christ Jesus, irrespective of what I see, hear or feel. I'm what God says I am; I have what He says I have, and I can do what He says I can do. Glory to God!
Daily Bible Reading
ONE YEAR
Matthew 23, Exodus 24-25
TWO YEAR
Acts 14:19-28, Job 36-37
Act
Study Matthew 12:9-13. Write down what you learn from this story on how to receive a miracle by faith.