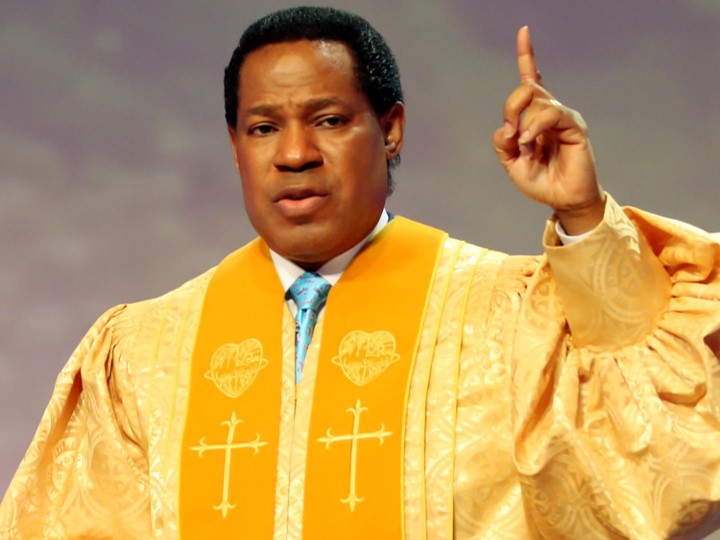 RHAPSODY OF REALITIES DAILY DEVOTIONAL
BY PASTOR CHRIS OYAKHILOME ; 7TH APRIL , 2018;
RELEASING YOUR FAITH
For whatever is born of God overcomes the world. And this is the victory that has overcome the world — our faith (1 John 5:4 NKJV).
Oral Roberts, a great evangelist, used to say, "Let your faith go up to God." In other words, release your faith; accept His Word and run with it. Faith is a leap on the Word. If God said it, then that's it.
When Jesus walked on water, He taught us something about the life of faith. He didn't consider sinking; He walked normally on the water as anyone would on dry ground. However, when His disciples saw Him afar off walking on water, they were terrified and thought He was a ghost. Then He allayed their fears, saying, "…Be of good cheer; it is I; be not afraid" (Matthew 14:27).
Immediately Peter heard His voice, his faith was stirred, and he said, "…Lord, if it be thou, bid me come unto thee on the water" (Matthew 14:28). Promptly, Jesus said to him, "Come!" He was impressed with Peter's faith. Peter took his steps out of the boat, and walked on water to meet Jesus. Nevertheless, not long afterwards, Peter's faith vacillated when he saw the boisterous wind, and he began to sink.
The Bible says, "…beginning to sink, he cried, saying, Lord, save me. And immediately Jesus stretched forth his hand, and caught him, and said unto him, O thou of little faith, wherefore didst thou doubt?" (Matthew 14:30-31). Peter only began to sink when he "looked" at the boisterous wind and waves; the circumstances. Meaning that when you release your faith, you shouldn't observe circumstances or anything else but God's Word. Anything is possible. You can do, and have anything you desire if you'd maintain your faith in God's Word; if you keep your gaze on Jesus.
Jesus and Peter were walking on the same water; they both saw the same winds and waves. Yet, whilst Jesus was unmoved, Peter doubted and started sinking. It's all about your confidence in the Word. Fix your gaze on God's infallible Word and you'll surely have a testimony.
CONFESSION
My faith is alive and producing results. As I meditate on the Word, I'm building my faith strong, fortifying it to achieve greater feats for God's glory. My gaze is set on God's eternal Word; therefore, everything else fizzles out. Hallelujah!
FURTHER STUDY:
Hebrews 10:38-39; Hebrews 12:2; Mark 11:22-23
1-YEAR BIBLE READING PLAN
2-YEAR BIBLE READING PLAN Luke 11:14-36 & Judges 3-4 Romans 8:12-19 & Psalm 110-111