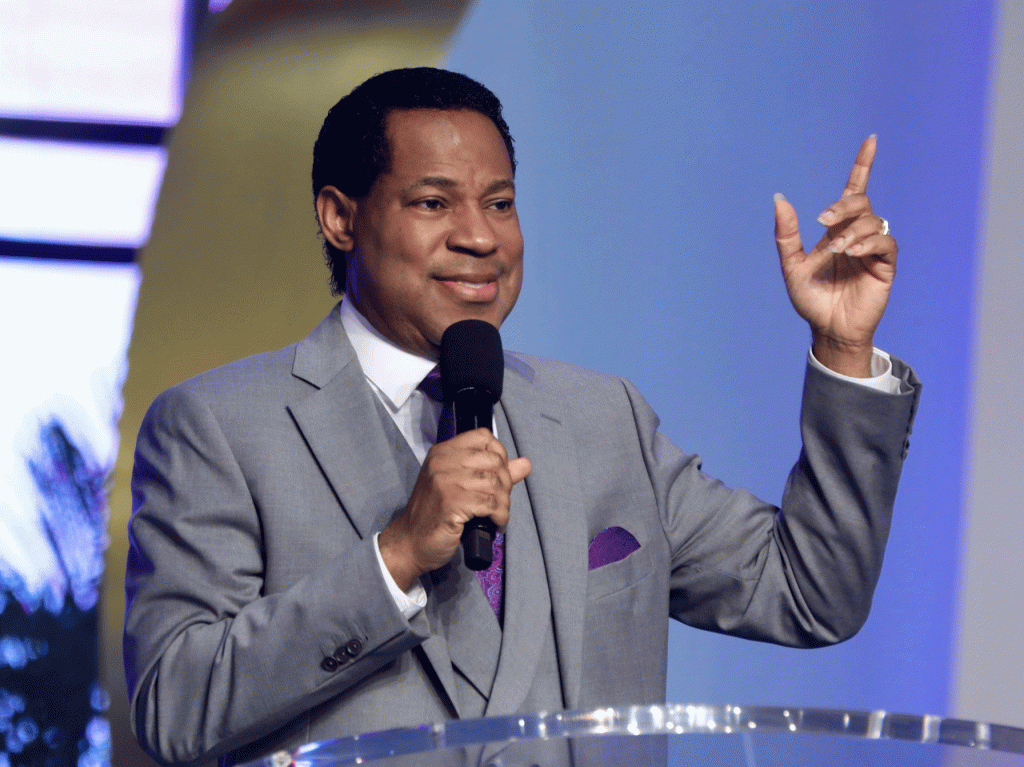 Rhapsody of Realities TeeVo ; Saturday, 11th May 2019  ;
Pastor Chris Oyakhilome DSc., DD ;
RAISE YOUR HEAD HIGH ;
(You Have God's Honour And Kingdom Dignity) ;
TO THE BIBLE Romans 8:30 AMPC ;
"And those whom He thus foreordained, He also called; and those whom He called, He also justified (acquitted, made righteous, putting them into right standing with Himself). And those whom He justified, He also glorified [raising them to a heavenly dignity and condition or state of being]."
LET'S TALK➡
Everyone who's born again has been glorified. It's not something we're hoping for or expecting to take place; it's already happened. You have His glory in your life, and the implication of this is that you're full of honor and Kingdom dignity! You can't be dishonored, because His honor is on you! No wonder we have joy unspeakable, and full of glory, even in the midst of adversity! No wonder we're so passionate for the Gospel; we can't be persecuted enough to give this up. We have a life-changing message for the whole world.
When we see the youth around the world living a failed life, we feel it, because we know we hold the key to their salvation. We're compelled to take the Gospel to them because we know that the one who has Christ is brought into a life of honor, glory, and dignity. That some people disregard you, spite you, and persecute you, shouldn't mean anything to you! Never feel insulted about such things. God Himself has glorified you. No one can change that.
You've been glorified. If you've suffered anything for the sake of the Gospel, don't worry; the Lord will reward you at the right time. The more shame men may try to put on you, the more glorious your light shines before the Lord! You're decorated every time you suffer persecution for His Name's sake; the glory on you increases. The angels can see the glory. Demons can see it too. And if God were to open your eyes in the spirit, you'd be amazed how glorious you've become for the things that you suffered for the sake of the Gospel. Therefore, never despair. Keep doing all that you do for the Lord with greater fervor and unquenchable passion.
GO DEEPER
Ephesians 2:10 AMPC
For we are God's [own] handiwork (His workmanship), [a]recreated in Christ Jesus, [born anew] that we may do those good works which God predestined (planned beforehand) for us [taking paths which He prepared ahead of time], that we should walk in them [living the good life which He prearranged and made ready for us to live].
Romans 8:17
and if children, then heirs—heirs of God and joint heirs with Christ, if indeed we suffer with Him, that we may also be glorified together.
PRAY🗣
Dear Father, I thank you for your glory in my life, which has set me on the path of honor and kingdom dignity. I'm conscious of, and thankful for your ever-increasing glory and honor in my life, in Jesus' Name. Amen.
DAILY BIBLE READING
ONE YEAR
John 5:31-47, 1 Kings 7-8
TWO YEAR
1 Corinthians 7:10-24, Proverbs 7
Act▶
Look into a mirror and say to yourself: "I live the glorified life, because God has honored, dignified and set me on high above the nations of the world."