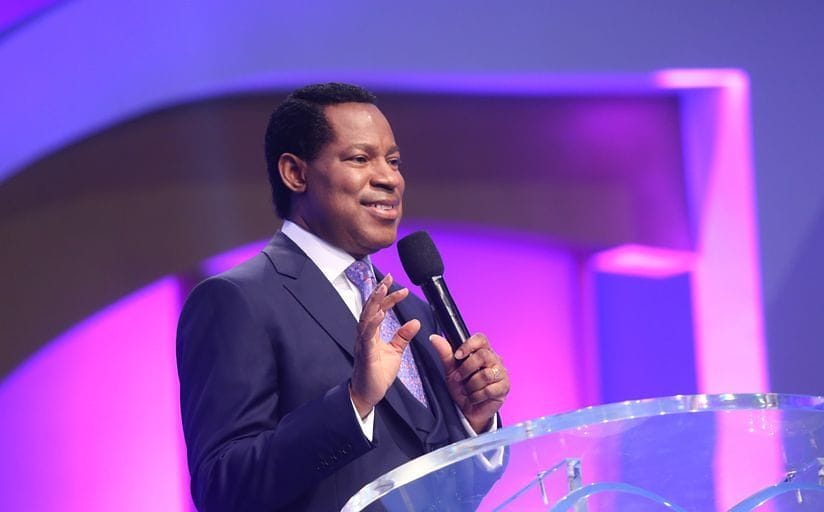 Rhapsody of Realities TeeVo
Pastor Chris Oyakhilome DSc, D.D
PROVIDE SOLUTIONS
(Don't Join The Critics)
TO THE BIBLE Philippians 2:14-16 TLB
"In everything you do, stay away from complaining and arguing so that no one can speak a word of blame against you. You are to live clean, innocent lives as children of God in a dark world full of people who are crooked and stubborn. Shine out among them like beacon lights, holding out to them the Word of Life."
LET'S TALK➡
The world is full of two kinds of people—critics and problem-solvers. The critic is quick to condemn without offering any solution regarding the matter at hand. The problem-solver, on the other hand, always looks for ways to make things better.
Jesus was a problem-solver, a solution-provider. When He was told that the wine had finished at the wedding ceremony in Cana (John 2), He didn't complain; He solved the problem. On another occasion, when the multitude that came to hear Him became hungry and all that His disciples could muster was a young boy's lunch of fish sandwich (Matthew 14), He didn't criticise them; He brought a solution! You can become a solution-provider too, because the power to bring about positive change lies within you.
If you don't like the way something is being done in your school, family, or country, don't complain; rather, go on your knees in prayer and change it! Talk to the problem and it will obey you (Mark 11:23). The world is looking for problem-solvers, and you've been called to be just that! Instead of criticising others for their efforts or lack of it, ask yourself, "What can I do to make a change?" Don't join the bandwagon of naysayers and pessimists. Remember, you're a change-agent, anointed by God to make things better than the way you met them.
Go Deeper
Romans 8:19
For the earnest expectation of the creature waiteth for the manifestation of the sons of God.
Speak
I refuse to be a critic or complainer. I am a problem-solver and a solution-provider. I was born to answer questions and meet needs, and I live up to my calling, in the Name of Jesus. Amen.
Daily Bible Reading
ONE YEAR
Mark 1:21-45, Leviticus 8
TWO YEAR
Acts 18:12-23, Psalm 21-22
Act▶
What are some of the changes you would love to make in your school, family, and neighbourhood? Write them down and how you intend to
go about the change.