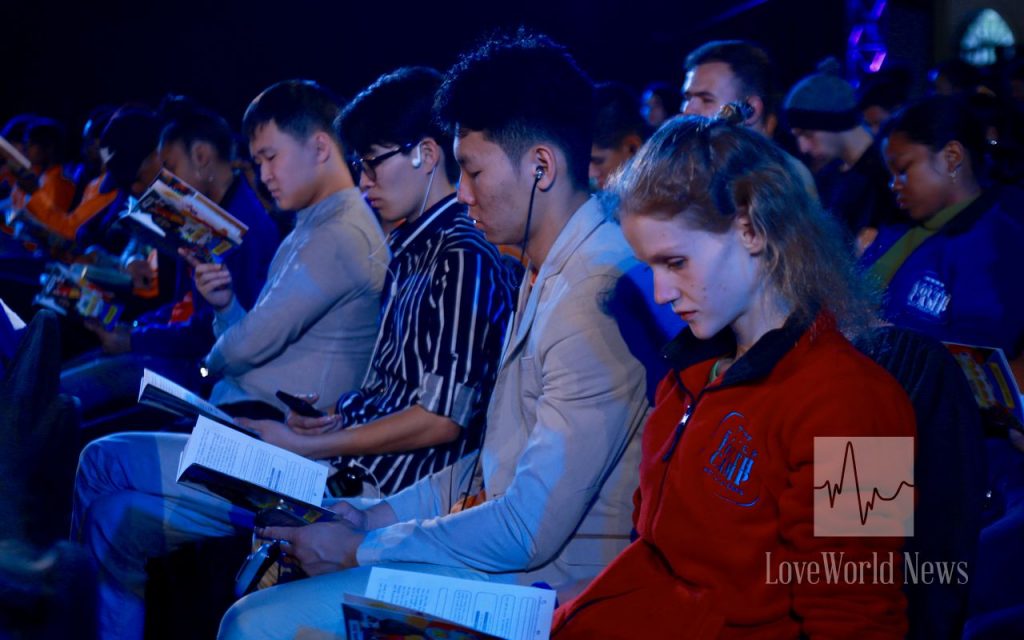 PRODUCTS OF HIS ETERNAL LOVE;
"In this was manifested the love of God toward us, because that God sent his only begotten Son into the world, that we might live through him" (1 John 4:9).
God loves you more than you can ever imagine! He proved this by sending Jesus to die in your place even while you were yet to know Him. John 3:16 says, "For God so loved the world, that he gave his only begotten Son, that whosoever believeth in him should not perish, but have everlasting life." We're products of His eternal and unfailing love.
Think about it: God gave heaven's best for you. His love pulled you out of darkness into His marvelous light where you have dominion over the circumstances of life. Now, nothing can separate you from that love (Romans 8:35-39), not even sin: "For if while we were enemies we were reconciled to God through the death of His Son, it is much more [certain], now that we are reconciled, that we shall be saved (daily delivered from sin's dominion) through His [resurrection] life" (Romans 5:10 AMP).
God's love for you never diminishes; the power of His love never wanes. His love for you is both perfect (1 John 4:16-18), and eternal (Jeremiah 31:3). It's important that you're confident in God's love for you, for that awareness and consciousness will help you reign in life and exercise dominion over sin, sickness, poverty, failure, and death. It will give you the mentality of a king! You'll stand boldly without fear, intimidation or inferiority because you know nothing can separate you from His eternal love.
You're a product of God's eternal love. The reason He saved you, gave you eternal life, filled you with His Spirit and beautified your life with His glory and grace is because He loves you. This should awaken in you a new confidence to live life to your full potentials. Nothing can stop you, for God's love has made you a champion and a wonder.
Further Study:
Romans 8:35-39;
1 John 3:1