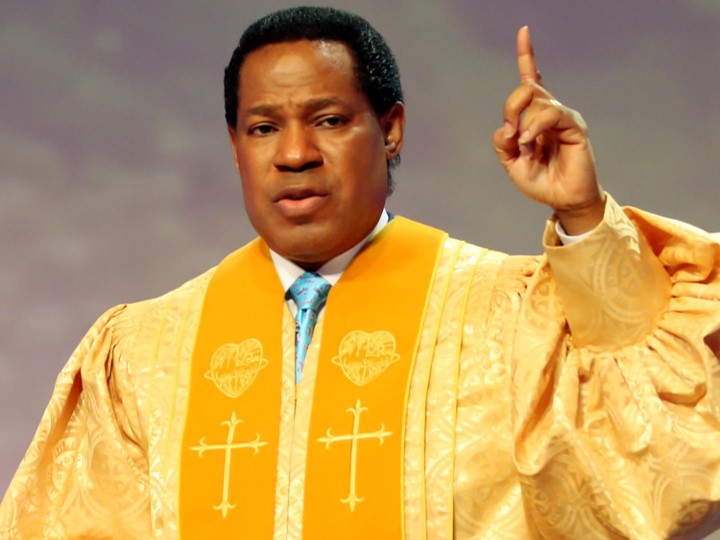 Rhapsody of Realities TeeVo
Thursday, July 26 , 2018
Pastor Chris
WANT A MIRACLE RIGHT NOW?
(Present Your Evidence Before The Lord)
TO THE BIBLE
Psalm 102:13 NIV
"You will arise and have compassion on Zion, for it is time to show favor to her; the appointed time has come."
LET'S TALK
You may have been praying about and desiring a particular change or miracle in your life for some time now. Did you know that you can decide you want that change or miracle TODAY, and it will happen?
Many suffer for long because they don't know it's their responsibility, not God's, to effect the change they desire in their lives. If your present situation must change, you must get tired of it; you must make up your mind for a miracle (1 Samuel 1:10-20).
The Lord said in Isaiah 41:21 CEV, "I am the Lord, the King of Israel! Come argue your case with me. Present your evidence." So what evidence do you have to present? If it's concerning your health, I can show you one: "Who Himself bore our sins in His own body on the tree, that we, having died to sins, might live for righteousness—by whose stripes you were healed" (1 Peter 2:24). You have all the evidence you need in the Word of God. Search them out and present them before God; stand your ground and then take a hold of your miracle…today!
GO DEEPER
Matthew 11:12 NIV,
From the days of John the Baptist until now, the kingdom of heaven has been subjected to violence, and violent people have been raiding it.
Mark 11:24 AMPC
For this reason I am telling you, whatever you ask for in prayer, believe (trust and be confident) that it is granted to you, and you will [get it].
RRAY
Dear Heavenly Father, thank you for letting me know that through your Word I can set the time for my own miracle! By faith, I've taken a hold of all the wonderful blessings you've made available to me in Christ, and I walk in the full manifestation of these blessings, in Jesus' Name. Amen.
DAILY BIBLE READING
ONE YEAR
Romans 1:18-32, Psalms 35-37
TWO YEAR
Luke 11:14-26, Joshua 24
ACT
List the changes and miracles you want in any area of your life. Find out what the Word has said concerning those areas, and present them to the Lord as evidence. Receive everything you ask for, and share your testimonies with your friends at the earliest opportunity.