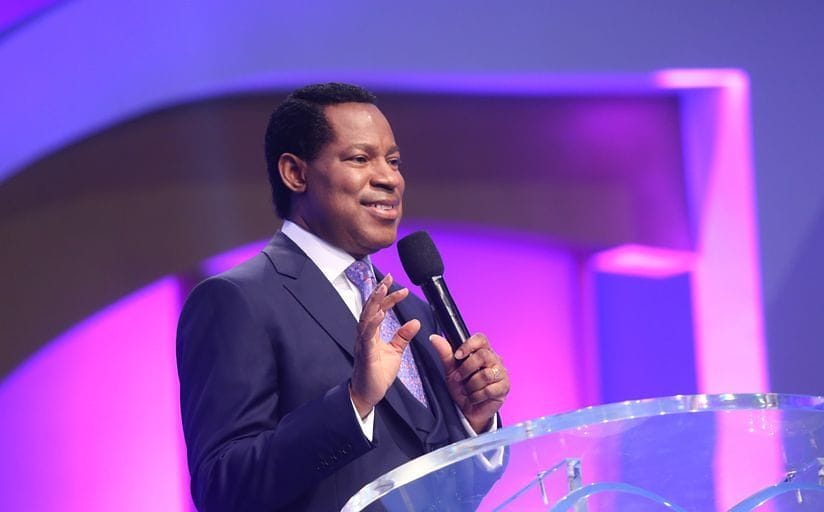 Rhapsody of Realities TeeVo; Sunday, 18th August 2019 ;
Pastor Chris Oyakhilome DSc., DD ;
YOU SHOULDN'T APOLOGISE ;
(Preach The Word Boldly And Courageously!);
TO THE BIBLE Ephesians 6:14-15 NIV;
"Stand firm then, with the belt of truth buckled around your waist, with the breastplate of righteousness in place, and with your feet fitted with the readiness that comes from the gospel of peace."
LET'S TALK
Courage is the ability to face danger and opposition fearlessly. It's also the will and ability to stand for what's right in spite of opposition. So being courageous for the Gospel means being willing and ready to do what's right and necessary for the propagation of the Gospel, in spite of opposition.
What's needed in the ministry of the Gospel today are young men and women of courage; courage to affirm faith in Christ, no matter the adversity. The Lord Jesus, the apostles, and the early Church stood their grounds for the Gospel in spite of oppositions. They didn't chicken out! They withstood kings and despots of their time; nothing could intimidate them. This courage and passion to minister life, to strengthen others, and bring them into God's light should spur you on for the Gospel.
You've been intended by God to preach the unsearchable riches of Christ; you're to tell the untold about Jesus and reach the unreached. It's a task for everyone who is in Christ; you've got a ministry to your world; so don't be apologetic with the task. The Lord knows you require courage to achieve this, hence He gave you the Holy Spirit, to strengthen and empower you for the task. Have that inner fortitude to make the Gospel known at any cost, and be willing to do anything that's right and necessary for the propagation of the Gospel of Jesus Christ; it's the greatest cause to live for.
Go Deeper
Matthew 28:19
19 Go ye therefore, and teach all nations, baptizing them in the name of the Father, and of the Son, and of the Holy Ghost:
2 Corinthians 3:5-6
The Spirit, Not the Letter
5 Not that we are sufficient of ourselves to think of anything as being from ourselves, but our sufficiency is from God,
6 who also made us sufficient as ministers of the new covenant, not of the letter but of the [a]Spirit; for the letter kills, but the Spirit gives life.
Pray
Heavenly Father, I thank you for the privilege given to me to preach the unsearchable riches of Christ, and minister life to those in my world, through the Gospel. Thank you for empowering me for this glorious task, which I'm glad to carry out today, by the power of your Spirit, in Jesus' Name. Amen.
Daily Bible Reading
ONE YEAR
1 Corinthians 3, Psalms 109-112
TWO YEAR
Philippians 4:8-13, Jeremiah 3
My Notes
Make a list of those around you—neighbors, friends, everyone you know—pray and the go-ahead to talk to them about the Lord Jesus Christ.