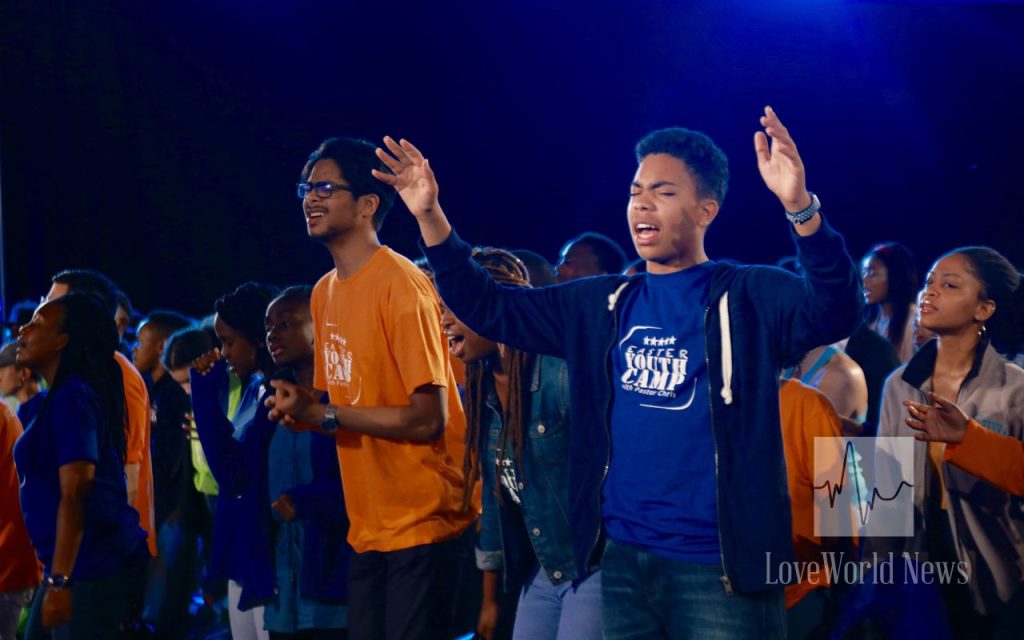 Rhapsody of Realities TeeVo
Monday, August 27
Pastor Chris
DANCING IN THE SPIRIT
(Praise God From Your Spirit)
TO THE BIBLE
Luke 10:21
"In that hour Jesus rejoiced in the Spirit and said, "I thank You, Father, Lord of heaven and earth, that You have hidden these things from the wise and prudent and revealed them to babes. Even so, Father, for so it seemed good in Your sight.""
LET'S TALK
When you begin your walk with the Lord, most of the dancing you engage in might just be with your body alone. You may dance with all your might to praise God until you're tired and sweating profusely. But as you grow, you'd realise that's not enough; there's a higher way to praise God! As you grow in Christ, He teaches you how to magnify Him without moving your body. You'll learn how to lie on your bed and still have a glorious time of praise, worship, and communion.
However, there's a higher dimension of worship where you can praise God and dance for Him in the spirit. At this higher level, dancing isn't based on how you feel, the song you're hearing or your knowledge of the latest dance steps; rather it's based on what's happening inside you—in your spirit. It happens always when you're so lost in God's presence and His Word that your body can't stay still anymore. You begin to dance, shout, and even clap your hands!
The truth is, your spirit is actually the one dancing, clapping and shouting; your body only goes along with him. That's why some people burst into laughter under the anointing of the Holy Spirit. That laughter comes from the spirit and it's a higher level of praise! Jesus rejoiced in spirit and gave God thanks. That's a higher form of worship than just dancing with your body. So learn to praise God from your spirit, not just with your body or when you feel like it. Praise Him from within, and let your body and emotions follow your spirit and not the other way around.
GO DEEPER
Psalms 4:4
Stand in awe, and sin not: commune with your own heart upon your bed, and be still. Selah.
John 4:23
But the hour cometh, and now is, when the true worshippers shall worship the Father in spirit and in truth: for the Father seeketh such to worship him.
:24 God is a Spirit: and they that worship him must worship him in spirit and in truth.
1 Corinthians 13:11
When I was a child, I spake as a child, I understood as a child, I thought as a child: but when I became a man, I put away childish things.
PRAY
Dear heavenly Father, I delight in praising you today. You alone deserve my praise! I worship, exult and dance for you today with my whole being: spirit, soul and body, in Jesus' Name. Amen.
DAILY BIBLE READING
ONE YEAR
1 Corinthians 11:2-34, Psalms 142-145
TWO YEAR
Luke 19:11-19, 1 Samuel 15
Act
Spend time to speak in tongues today; that's a great way to give God quality praise.