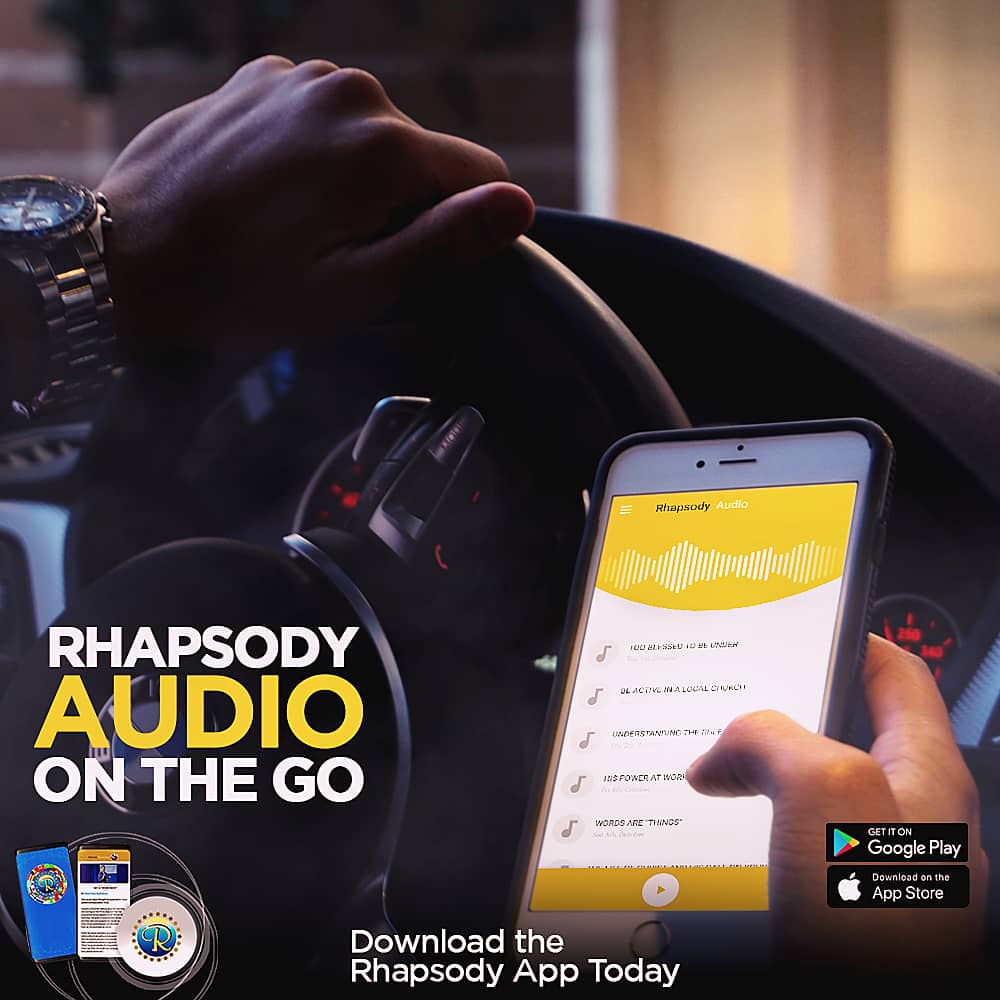 Rhapsody of Realities TeeVo;
Wednesday, October 23rd , 2019;
PRAISE GOD EVERY DAY ;
(Live A Daily Life Of Praise And Thanksgiving)
👤 Pastor Chris Oyakhilome;
📖 TO THE BIBLE
Psalm 63:3-4 TLB "…Your love and kindness are better to me than life itself. How I praise you! I will bless you as long as I live, lifting up my hands to you in prayer."
◀️ LET'S TALK
The Bible says God has blessed us with all spiritual blessings in heavenly places in Christ Jesus (Ephesians 1:3). This is enough to make you ecstatic with gratitude to the Lord every day of your life. How could anyone read or hear this and still be complaining? God wants us to give thanks every day, not complaints. The Scripture is clear in saying that this is the will of God concerning you: "In everything give thanks; for this is God's will for you in Christ Jesus" (1 Thessalonians 5:18 NASB).
A life of daily thanksgiving, however, doesn't suggest a life devoid of challenges. Challenges may come, but in the midst of it all, lift your hands and say, "Lord, I give thanks, for greater is He that's in me than he that's in the world." There's no need to complain or grumble about any situation; as a child of God, you were born into victory; you can't be disadvantaged (Romans 8:28).
This is why the Lord expects you to always give thanks. You've overcome the world; you're more than a conqueror! In Paul's prayer for the Colossian Christians, the Lord expressed His desire for us to be fruitful in every good work, and connects this with giving of thanks: "That you may walk worthy of the Lord, fully pleasing Him, being fruitful in every good work and increasing in the knowledge of God… giving thanks to the Father…" (Colossians 1:10,12).
Complainers can't be fruitful in every good work; they can't be effective soul winners. Instead, complainers gripe about their perceived misfortune. Don't be that way; rather, give thanks. David said, "…I will bless the Lord at all times; His praise shall continually be in my mouth" (Psalm 34:1). Keep His praise in your mouth, not sometimes, but always. That's how victors live: they don't complain; they praise and give thanks to the Lord.
🎯 Go Deeper
1 Chronicles 16:8-10; Psalm 30:4; 1 Thessalonians 5:18 AMPC
🔊 Pray
Dear Father, I give thanks to you, because my life is a well-watered garden, producing excellent fruits in and out of season. I win always, because greater is He that's in me, than he that's in the world. Hallelujah!
📚 Daily Bible Reading
ONE YEAR
1 Timothy 5:1-25, Jeremiah 13-14
TWO YEAR
Hebrews 11:17-40, Ezekiel 22
▶️ Act
Lift up your holy hands and praise God for all the beautiful things He's done in your life.