(Your Prosperity Is For A Purpose)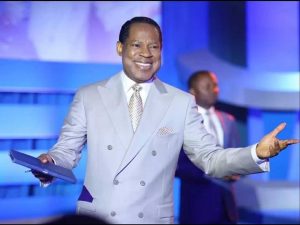 TO THE BIBLE: Psalm 35:27 AMPC
"Let those who favor my righteous cause and have pleasure in my uprightness shout for joy and be glad and say continually, let the Lord be magnified, Who takes pleasure in the prosperity of His servant."
LET'S TALK
In Deuteronomy 8:18, the Bible talks about the power God bestows on His kids to get wealth, and the purpose for that wealth: "…You shall remember the Lord your God, for it is He who gives you power to get wealth, that He may establish His covenant which He swore to your fathers, as it is this day." Thus, the reason God gives us power to get wealth is to establish His covenant of righteousness. The power that God gives His children to get wealth is spiritual power, not political power or economic power. It's the power needed by every believer to propagate God's righteous cause.
You might be wondering, "What is God's righteous cause?" Well, it's to establish His righteousness in the heart of every man, woman, boy and girl in the world—in every home, city and nation: "For the earth will be filled with the knowledge of the glory of the Lord, as the waters cover the sea" (Habakkuk 2:14). One of the ways the Lord has said this would happen is through the prosperity of His kids. In other words, He wants each one of us to be prosperous enough to preach the gospel to the ends of the earth using every available media—print, electronic, cyber, social etc.
Now God says, "Let them shout for joy and be glad, who favour my righteous cause" (Psalm 35:27). Every time you get involved in the spread of the gospel using your finances, time, or influence, you're favouring God's righteous cause. Commit yourself today to favouring God's righteous cause, and the power of God will function exceedingly on your behalf.
Go Deeper
Proverbs 11:30; Daniel 12:3
Pray
Dear Father, thank you for giving me the power for wealth, and for taking pleasure in my prosperity, which is for the advancement of your Kingdom. My zeal and capacity for soul-winning are increased as I commit myself to the propagation of the gospel, in Jesus' Name. Amen.
Daily Bible Reading
ONE YEAR
Acts 26:2-18, Psalms 17-18
TWO YEAR
Galatians 5:20-26, Isaiah 39
Act
Meditate on Zechariah 1:17, and decide to be relevant in world evangelisation, starting from your immediate neighbourhood.
My Notes
_____________________________________________________________________________________________
Share your thoughts on today's article on the TeeVo Review section, go to www.teevotogo.org