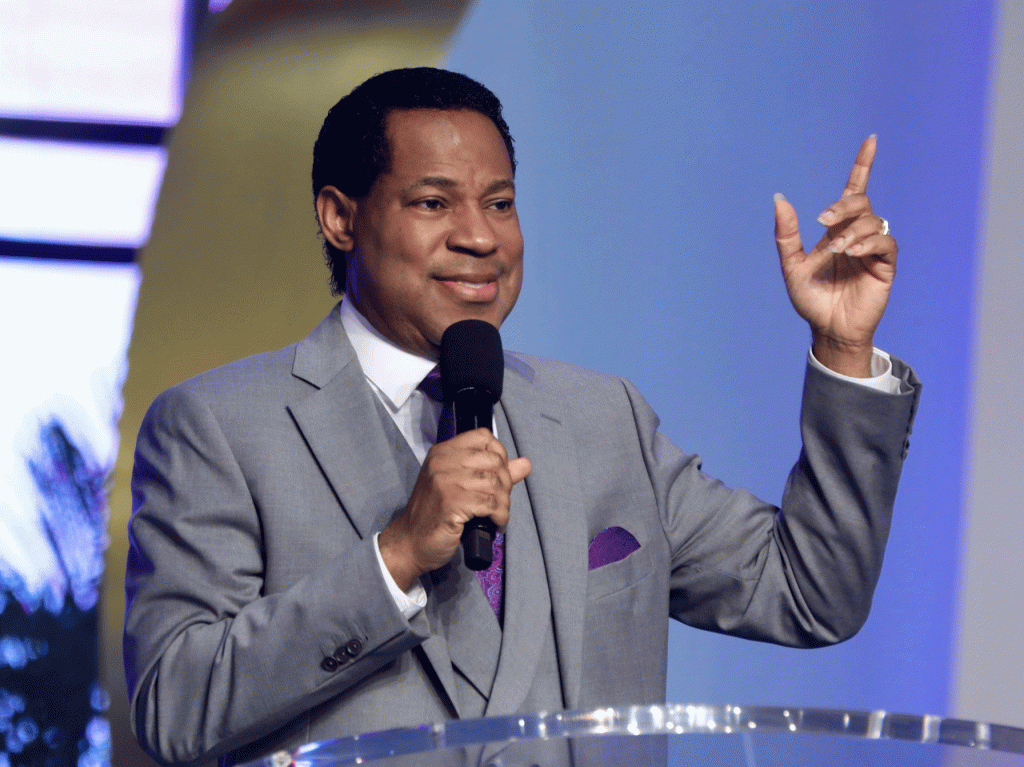 Rhapsody of Realities TeeVo ; Tuesday, 21st May 2019 ;
Pastor Chris Oyakhilome DSc., DD ;
LIVE THE GLORY LIFE ;
(Our Calling To God's Kingdom And Glory);
TO THE BIBLE 1 Thessalonians 2:12 GNB;
"We encouraged you, we comforted you, and we kept urging you to live the kind of life that pleases God, who calls you to share in his own Kingdom and glory."
LET'S TALK➡
The statement, "Your kingdom come…" in Matthew 6:10 were the words of the Lord Jesus, in giving His disciples a format for prayer. That prayer has however been answered, for the Kingdom of God has come. It's a real kingdom operating now on earth, and we're a part of it: "But you have come to Mount Zion and to the city of the living God, the heavenly Jerusalem…" (Hebrews 12:22). We're not on our way to Zion; we're there now.
The Bible says the Father "…has delivered us from the power of darkness and conveyed us into the kingdom of the Son of His love" (Colossians 1:13). We've been called into the Kingdom of God, but according to our opening verse, our calling isn't only about the Kingdom. We've been called to His glory! These two aren't separate: if we answered the calling for the Kingdom, we've answered the calling for the glory: "To which He called you by our gospel, for the obtaining of the glory of our Lord Jesus Christ" (2 Thessalonians 2:14). You were called to obtain glory. Hallelujah.
This glory is an eternal one, meaning that difficult times may come, but they don't suggest in any way, the termination of your glory. That a Christian got sick, for instance, doesn't mean he's out of the glory. This glory is eternal (1 Peter 5:10). And God's desire is for the good news about His Kingdom to have free course and be glorified, not only in you, but also in your town, city, and country (2 Thessalonians 3:1).
Give expression to His glory in your world. Spread the good news of Christ's salvation. Let the world know that salvation in Christ Jesus is a calling to God's Kingdom of glory, excellence, dominion, and power.
GO DEEPER
Romans 8:30
30 Moreover whom He predestined, these He also called; whom He called, these He also justified; and whom He justified, these He also glorified.
Hebrews 2:10
Bringing Many Sons to Glory
For it was fitting for Him, for whom are all things and by whom are all things, in bringing many sons to glory, to make the captain of their salvation perfect through sufferings.
2 Peter 1:3
as His divine power has given to us all things that pertain to life and godliness, through the knowledge of Him who called us by glory and virtue,
PRAY🗣
Dear Father, I thank you for the calling I have in you: a calling to your Kingdom and to eternal glory. I walk in the consciousness and reality of my present-hour location in Christ, and His glory within me. I manifest this glory to the praise of your Majesty, in Jesus' Name. Amen.
Daily Bible Reading
ONE YEAR
John 10:1-21, 2 Kings 6-7
TWO YEAR
1 Corinthians 11:12-19, Proverbs 17
Act▶
Share the message of God's glory with someone in your neighborhood today.