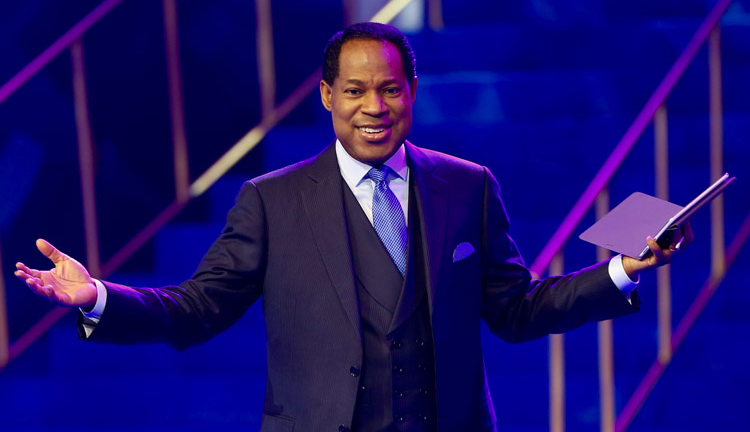 Rhapsody Of Realities TeeVo Devotional for Youths
Thursday, February 15th , 2018
Pastor Chris
THE SINNER'S END IS TRAGIC
NOTHING CAN EVER COMPARE TO THE LOVE OF CHRIST
TO THE BIBLE: Psalm 37:1-2
"Do not fret because of evildoers, nor be envious of the workers of iniquity. For they shall soon be cut down like the grass, and wither as the green herb."
LET'S TALK
Being a Christian is wonderful even though some people would want us to think otherwise. There's no amount of earthly thrills, worldly gains, fame or fortune to compare with the love and peace of the Lord, which rests in the heart of the believer in Christ Jesus. When you see unbelievers living in great mansions, driving luxury cars and enjoying the best things in life, don't become envious, wishing you had the same opportunity of living in such spectacular opulence. The reason is that their end is tragic. The Bible says, "Never envy the wicked! Soon they fade away like grass and disappear!" (Psalm 37:1-2 TLB).
The Amplified translation says, "Fret not yourself because of evildoers…" (Psalm 37:1 AMPC). In other words, don't become anxious because of sinners or give them undue attention. As God's child, you have to realise that you were called out of the world and its schemes. There's no doubt that these are the last days; the days of intense wickedness. However, you should also understand that the darker the world is, the brighter your light shines. Therefore, no weapon formed against you shall prosper (Isaiah 54:17). This is also why you shouldn't be worried about your enemies; "For they shall soon be cut down like the grass, and wither as the green herb" (Psalm 37:2). Let God take care of them.
God has already given you instructions on what to do. He says, "Delight yourself also in the Lord, and He shall give you the desires and secret petitions of your heart. Commit your way to the Lord [roll and repose each care of your load on Him]; trust (lean on, rely on, and be confident) also in Him and He will bring it to pass" (Psalm 37:4-5 AMPC). God is at work in you, therefore, you don't have to be perturbed by evildoers.
GO DEEPER
Psalm 37:9
For evildoers shall be cut off; But those who wait on the Lord, They shall inherit the earth.
Ecclesiastes 2:26
For God gives wisdom and knowledge and joy to a man who is good in His sight; but to the sinner He gives the work of gathering and collecting, that he may give to him who is good before God. This also is vanity and grasping for the wind.
PRAY
Dear Father, I thank you for the wisdom you've given me through your Word. You've set me upon my high places and caused my light to shine brighter like never before, illuminating my world with your glory, in Jesus' Name. Amen.
DAILY BIBLE READING
ONE YEAR
Mark 1:21-45, Leviticus 8
TWO YEAR
Matthew 14:22-33, Genesis 46
ACT
Spend time to pray for the unbelievers in your sphere of contact, and use the opportunities you get to share the good news of Jesus with them.