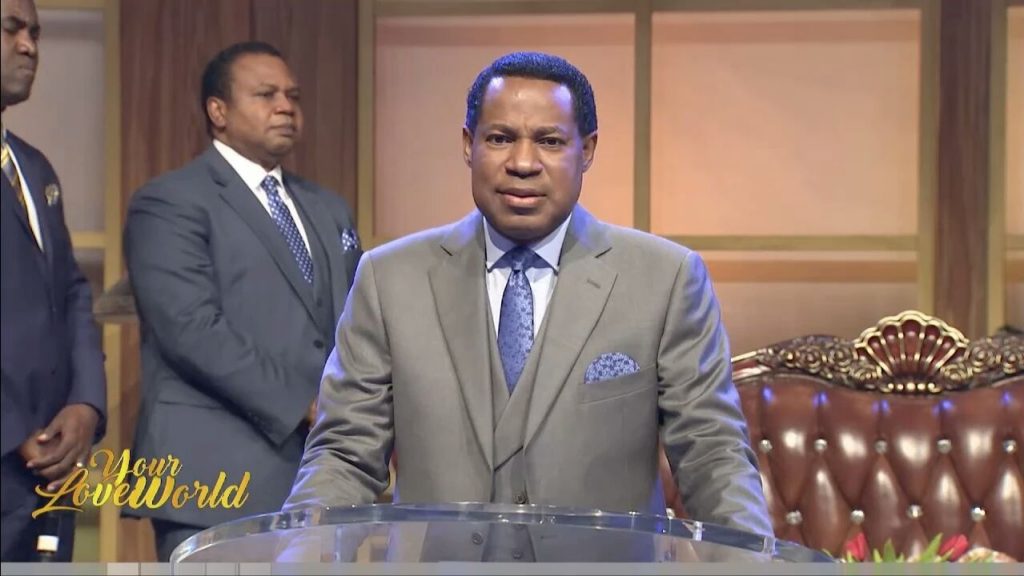 Rhapsody of Realities TeeVo
Saturday, September 1 , 2018
Pastor Chris Oyakhilome
MORE THAN "BIBLE TALK"
(Believe The Bible—It's Not A Fairy Tale)
TO THE BIBLE
Luke 6:47-49 MSG
"These words I speak to you are not mere additions to your life, homeowner improvements to your standard of living. They are foundation words, words to build a life on. If you work the words into your life, you are like a smart carpenter who dug deep and laid the foundation of his house on bedrock…But if you just use my words in Bible studies and don't work them into your life, you are like a dumb carpenter who built a house but skipped the foundation. When the swollen river came crashing in, it collapsed like a house of cards. It was a total loss."
LET'S TALK
Cathy and her friends in the college dorm were discussing the latest fashion accessories, hair products, jewellery and shoes. As they kept on talking, their discussion turned into a heated argument when Cathy said, "That's not what the Bible says about that!" Laura, Cathy's friend, then interjected in anger, "Hey Cee, let's be real and leave the Bible out of this!" Cathy looked at Laura sternly and said to her, "The Bible is more real and relevant than you think!"
That's just like some people: they believe that "Bible talk" should only be limited to church services on Sundays and not mix with their "private life." Several years ago, as I preached about Jesus' death on the cross, a young guy put up his hand and asked, "You mean He actually died on the cross, was buried and was raised from the dead?" He had heard these things all his life, but thought it was all religion or a mere fairy tale.
Christianity isn't a fairy tale, club, or a religion. It's a life, and for you to fully appreciate what this life is, you must be thoroughly inundated with the truth of the gospel from the Bible. Become resolutely convinced that the Bible is true, irrespective of the way you feel or the situation around you. Otherwise, you wouldn't make meaningful impact in your generation with the gospel until you're sure of it.
If you're a believer in Jesus, then let "Bible talk" be a part of everything you're a part of—your academics, health, relationships— everything about you!
GO DEEPER
John 20:30
And many other signs truly did Jesus in the presence of his disciples, which are not written in this book:
:31 But these are written, that ye might believe that Jesus is the Christ, the Son of God; and that believing ye might have life through his name.
1John 5:13
These things have I written unto you that believe on the name of the Son of God; that ye may know that ye have eternal life, and that ye may believe on the name of the Son of God.
SPEAK
The Word of God has become my orientation, and therefore, I'm resolutely convinced that what the Word of God says is true and final in every circumstance of my life.
DAILY BIBLE READING
ONE YEAR
1 Corinthians 15:35-58, Proverbs 8-9
TWO YEAR
Luke 20:9-18, 1 Samuel 20
ACT
Thank God for His Word today, and if you don't have a Bible, ensure you get one today.