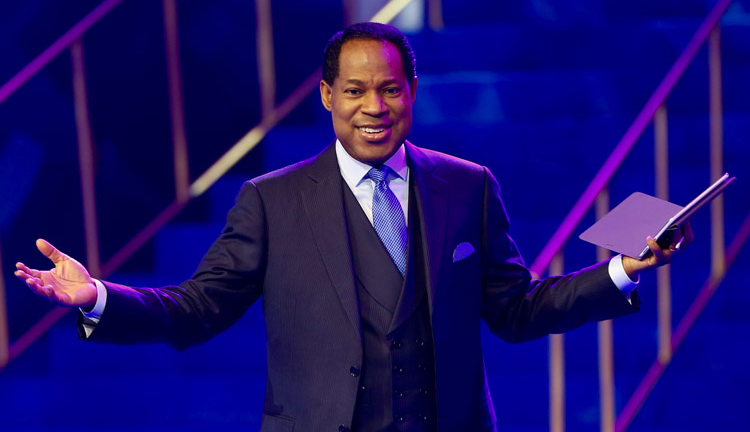 RHAPSODY OF REALITIES DAILY DEVOTIONAL
MONDAY, 3RD SEPTEMBER 2018;
MORE THAN A BLESSED MAN
Now the LORD had said unto Abram…And I will make of thee a great nation,and I will bless thee, and make thy namegreat; and thou shalt be a blessing(Genesis 12:1-2).
God didn't only bless Abraham, He alsomade him a blessing. For example, Lot wasblessed of God, because he followedAbraham: "And Lot also, which went with Abram, hadflocks, and herds, and tents. And the land was not ableto bear them, that they might dwell together: for theirsubstance was great, so that they could not dwelltogether" (Genesis 13:5-6). Think about that! Lotbecame very wealthy because of his association withAbraham.
If you're born again, the same is true about you, because you're the seed of Abraham: "…if ye beChrist's, then are ye Abraham's seed, and heirsaccording to the promise" (Galatians 3:29). All theblessings God endowed Abraham with are now yourpossessions in Christ Jesus. You're a package of divineblessings! Living with this consciousness will eradicateevery sense of need or lack from your life.
God doesn't want you in need; He already madeall things yours (1 Corinthians 3:21). Romans 8:17 saysyou're an heir of God, and a joint-heir with Christ. There's nothing you don't have, and can't do. Youshould never be need-conscious. He's brought you into a large place, a place of wealth divine. Therefore, be the blessing He destined you to be.
You're God's contact-point of blessings to your world. When He seeks to bless someone, He locatesyou; you're His partner and channel of blessing to yourworld. Anybody could receive a blessing or miraclefrom the Lord just by their association with you.
For example, no matter the sickness someone may be suffering from, he or she could get healed justby touching you. That's because you're God's house,His living tabernacle (1 Corinthians 3:16); you're theembodiment of the fullness of the blessings of God. Hallelujah!
*PRAYER*
Precious Lord, I thank you for blessing me with allspiritual blessings in heavenly places in Christ Jesus. I'm conscious that I'm blessed and I have all thingsthat pertain to life and godliness. Therefore, I live aglorious life, dispensing your blessings to my world,in Jesus' Name. Amen.
FURTHER STUDY:
Galatians 4:1‭-‬5
Now I say that the heir, as long as he is a child, does not differ at all from a slave, though he is master of all,
2 but is under guardians and stewards until the time appointed by the father.
3 Even so we, when we were children, were in bondage under the elements of the world.
4 But when the fullness of the time had come, God sent forth His Son, born of a woman, born under the law,
5 to redeem those who were under the law, that we might receive the adoption as sons.
Ephesians 1:3
Blessed be the God and Father of our Lord Jesus Christ, who has blessed us with every spiritual blessing in the heavenly places in Christ,
1 YEAR BIBLE READING PLAN:
2 Corinthians 1-2:1-4 & Proverbs 12-13
2 YEAR BIBLE READING PLAN:
1 Thessalonians 4:1-8 & Jeremiah 21