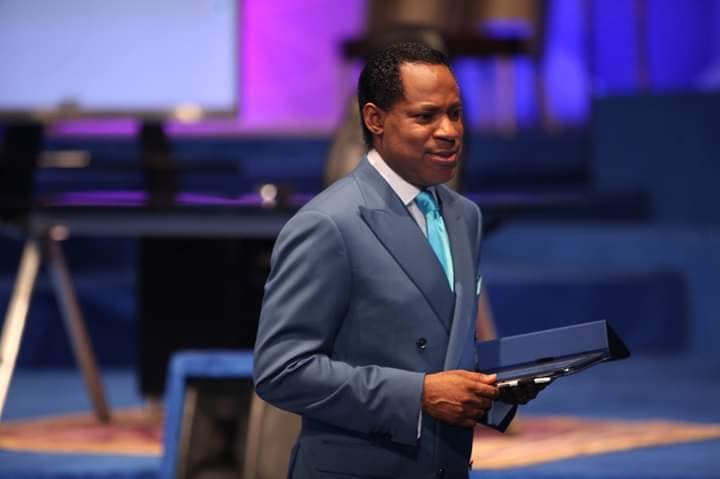 Rhapsody of Realities TeeVo ; Monday, August 26, 2019;
Pastor Chris Oyakhilome;
FILLED TO THE BRIM ;
(Meditate On The Fullness Of Christ In You) ;
TO THE BIBLE;
Ephesians 4:11-13;
"…He Himself gave some to be apostles, some prophets, some evangelists, and some pastors and teachers, for the equipping of the saints for the work of ministry, for the edifying of the body of Christ, till we all come to the unity of the faith and of the knowledge of the Son of God, to a perfect man, to the measure of the stature of the fullness of Christ."
LET'S TALK
Have you ever considered in your heart: "What's the whole point of going to church, reading the Bible, and being trained every day in the things of God?" Well, you get the answer in the thirteenth verse of our theme scripture today: "Till we all come to the unity of the faith and of the knowledge of the Son of God, to a perfect man, to the measure of the stature of the fullness of Christ." That's His purpose for all His children—to bring us up into the fullness of Christ—into the fullness of His understanding, wisdom, and glory.
No wonder John said in the sixteenth verse of the first chapter of his Gospel, "And of His fullness we have all received, and grace for grace." I urge you to take the time to meditate on these verses; they're so powerful! What John is saying here is that we have received in all fullness everything that's of deity and immortality in Christ Jesus (read 1 Timothy 6:13-16). This isn't just in measure, but in quality, and in the severalty of potentialities present in Him.
All of His power, glory, might, strength and wisdom; everything that He represents—everything that's contained in Him—we've got already! Jesus had inherent life, so do you! He didn't need more life, or health, or prosperity, or victory from God, neither should you! John 1:16 says "… of His fullness…," which means, you've received of all that He's got! You've received of His ability, wisdom, knowledge, glory and everything that makes Him who He is. Awesome!
GO DEEPER
John 5:26
"For as the Father hath life in himself; so hath he given to the Son to have life in himself;
:27 And hath given him authority to execute judgment also, because he is the Son of man."
Colossians 1:19
"For it pleased the Father that in him should all fulness dwell;"
‭‭
Colossians 2
:9 For in him dwelleth all the fulness of the Godhead bodily.
:10 And ye are complete in him, which is the head of all principality and power:"
‭‭
1 John 4:17
"Herein is our love made perfect, that we may have boldness in the day of judgment: because as he is, so are we in this world."
SPEAK
I've got all of God's abilities, wisdom, knowledge, and glory in full quality and quantity. I was born to rule and reign in life through Christ Jesus, having received abundance of grace and the gift of righteousness, in Jesus' Name. Amen.
DAILY BIBLE READING
ONE YEAR
1 Corinthians 10:14-11:1, Psalms 139-141
TWO YEAR
Colossians 3:1-11, Jeremiah 12
ACT
Look at yourself in the mirror, and say to yourself over and over: "I'm filled with all the fullness of Christ!"