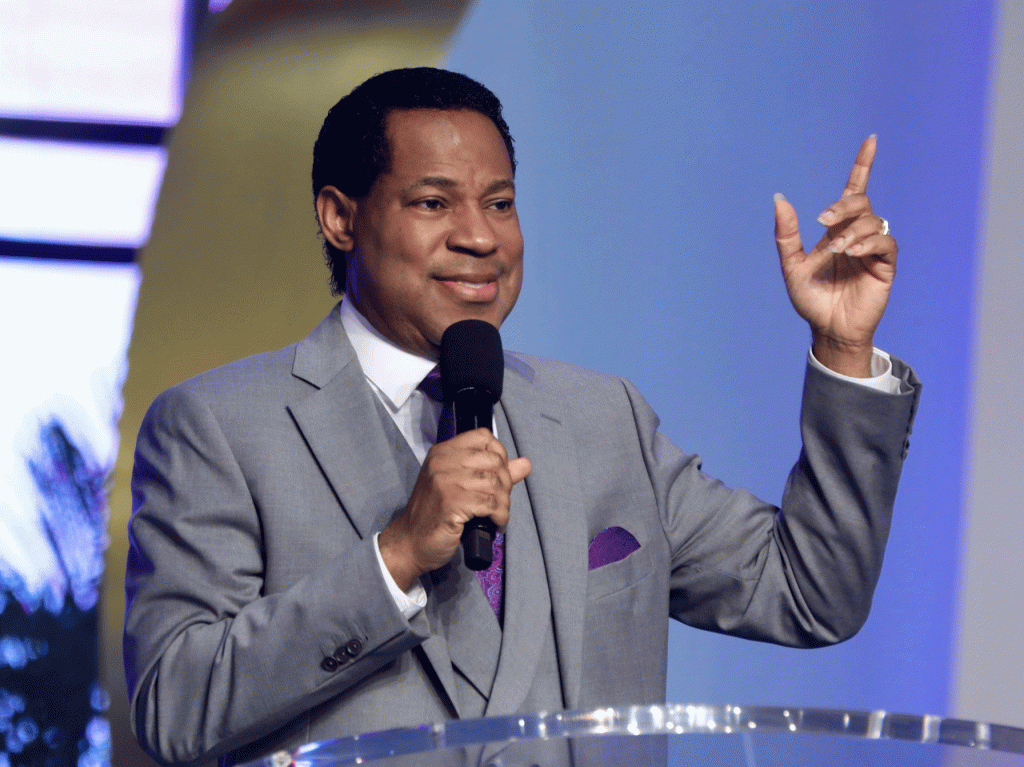 Rhapsody Of Realities Daily Devotional; April 18th, 2019 Thursday
Pastor Chris Oyakhilome D.Sc., D.D ;
MAKE HIS DREAM YOUR DREAM ;
The Lord is…not willing that any should perish, but that all should come to repentance (2 Peter 3:9).
From the Scriptures, we clearly observe God's greatest passion, which is to have all men receive eternal life and come into fellowship with Him. That's the reason Jesus came to this world; He came to make men sons of God. Therefore, it's important that your priorities are in sync with the purpose for which Jesus came. Keep promoting the cause of the Gospel; the cause for which Jesus lived, died and resurrected.
Heaven recognises and celebrates those who have made soul winning a priority; those who have made God's dream their dream. Nothing we do on earth has meaning or value in heaven except that which is connected to the cause of the Gospel; the salvation of lost souls. You're responsible both for leading people to Christ, and also for ensuring they're established in the Church as soul winners themselves.
There're those God has placed on your path for you to help build their faith, teach them to pray, and help them discover and live in their inheritance in Christ; it's part of your responsibility in the Gospel of Christ. You were saved to save others; you're built to build others. You've been given the ministry of reconciliation: "To wit, that God was in Christ, reconciling the world unto himself, not imputing their trespasses unto them; and hath committed unto us the word of reconciliation" (2 Corinthians 5:19).
Imagine how many more people would be reached if we all took up the responsibility of soul winning to our best and fullest potentials! Take this seriously. Be amongst those strengthening other saints to do the work of the ministry. Help build the faith of others to become more effective in doing God's work. Don't live for a transient cause that has no eternal value. Put God's work first in your life; make His dream your dream, and you'll experience eternal joy and fulfilment.
CONFESSION
Blessed Saviour, my life is for your glory, and I live for the cause of the Gospel, passionately seeking the expansion of your Kingdom, and the establishment of your righteousness in the hearts of men. I'm amongst those strengthening others for the work of the ministry, building the faith of others to become more effective in doing God's work. Therefore, I experience eternal joy and fulfilment. Hallelujah
FURTHER STUDY:
1 Corinthians 9:16
For though I preach the gospel, I have nothing to glory of: for necessity is laid upon me; yea, woe is unto me, if I preach not the gospel!
Philippians 1:12-14
But I would ye should understand, brethren, that the things which happened unto me have fallen out rather unto the furtherance of the gospel;
So that my bonds in Christ are manifest in all the palace, and in all other places;
And many of the brethren in the Lord, waxing confident by my bonds, are much more bold to speak the word without fear.
DAILY SCRIPTURE READING
1 YEAR BIBLE READING PLAN:
Luke 17:1-19 & 1 Samuel 3-7
2 YEAR BIBLE READING PLAN:
Mark 3:8-19 & Leviticus 18