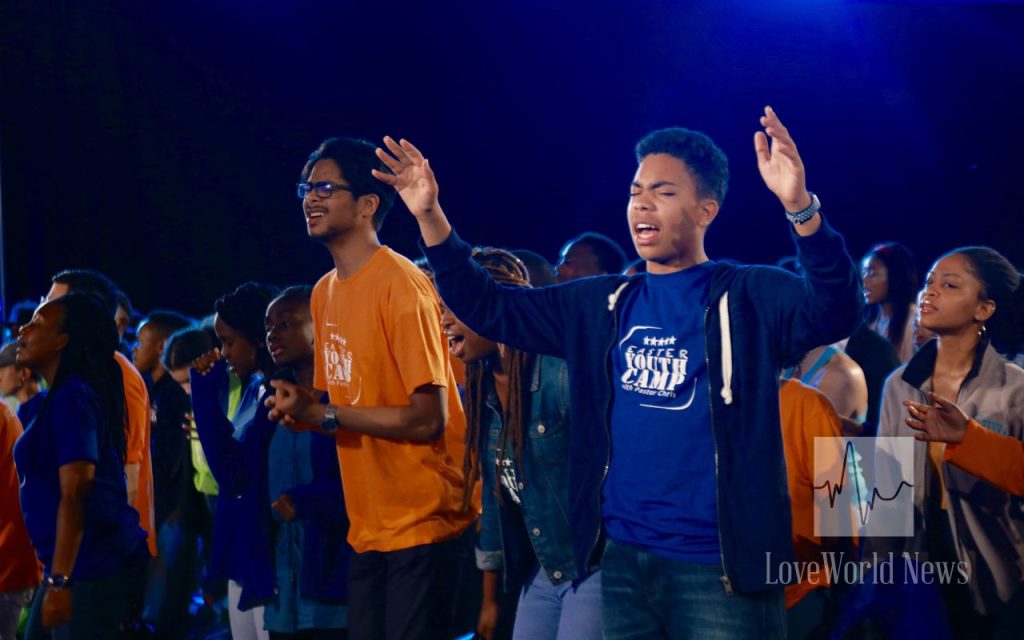 Rhapsody of Realities TeeVo ; Friday, March 15 2019;
Pastor Chris Oyakhilome DSc, D.D ;
GONE PAST CONQUERING
(Live In The Finished Victories Of Christ)
TO THE BIBLE Romans 8:37 AMPC
"Yet amid all these things we are more than conquerors and gain a surpassing victory through Him Who loved us."
LET'S TALK
Taylor is a fantastic athlete—he could throw the javelin farther and also run the 400m dash quicker than any student in his school. Thus, there was no question when he won gold medals in both events, set new school records, and went home celebrating his several cash prizes with his family. When he was later interviewed by the school press, he said, "Though I'm done celebrating my medals, I'm still enjoying the prize money." You could say Taylor has gone past "conquering" and he's relishing the spoil or result of his victory. It's no longer an expression of celebration; he's now living in it.
This is our experience as Christians. The underlined statement in the opening text "…we are more than conquerors…" means we've passed conquering. The victory over the adversary is an old conclusion! We celebrated when we heard about Christ's vicarious sacrifice on our behalf; now we're basking in that victory. The reality is this: we've passed the level of celebrating the victory we have in Christ over sickness, poverty, defeat, and discouragement. We enjoy and live in divine health, prosperity, victory, and dominion
We're no longer trying to find out whether we have some issues with the devil; no! We're superior to him. Exercise your dominion over Satan, fear, sickness, discouragement and lack. Live in the victory of Christ. The day you were born again, you were born into total and continuous victory. Therefore, live each day of your life in victory over every situation. That's the life of the believer.
Victory is your birthright. Have the consciousness that you can't be defeated or disadvantaged. Walk in the light of your victory over the world, the devil, and the circumstances of life! Have the mindset of a victor.
Go Deeper
1 Corinthians 15:57
57 But thanks be to God, who gives us the victory through our Lord Jesus Christ.
1 John 4:4
You are of God, little children, and have overcome them, because He who is in you is greater than he who is in the world.
1 John 5:4
4 For whatever is born of God overcomes the world. And this is the victory that has overcome the world—[a]our faith.
Speak
I thank you, dear Lord, for making me more than a conqueror; a victor in Christ Jesus and an overcomer in this life. The greater One lives in me; therefore I've overcome the adversary and the systems of this world. Hallelujah.
To download free PDF copy please enter
https://christiandevotional.com.ng
Daily Bible Reading
ONE YEAR
Luke 1:1-25, Deuteronomy 3-4
TWO YEAR
Acts 27:32-44, Psalm 78
Act
Meditate on 2 Corinthians 2:14 in the Amplified version.