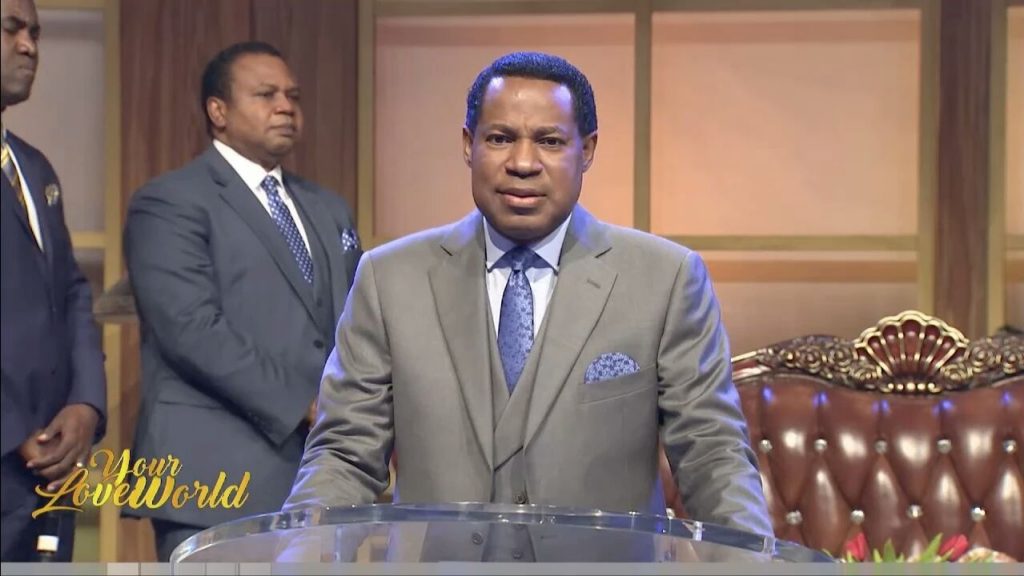 RHAPSODY OF REALITIES TEEVO;
22nd AUGUST, 2018; PASTOR CHRIS OYAKHILOME;
LIVE ABOVE FEAR!
(God Is with You Everywhere You Go)
TO THE BIBLE     Joshua 1:9 TLB
"Yes, be bold and strong! Banish fear and doubt! For remember, the Lord your God is with you wherever you go."
LET'S TALK
Cynthia was afraid of just about everything. She dreaded being alone in dark places and in elevators. She would hide under the covers and shiver whenever it rained and thundered loudly. She didn't realise that these fears were unnecessary, because the Lord was with her, protecting and guiding her. I wonder if you've been afraid of being left alone in certain places. Well, now that you have come across this scripture above, you shouldn't be. You shouldn't entertain fear of any kind, because God is with you.
The Scripture didn't say "The Lord your God will be with you" but that "…the Lord your God IS with you…" That's not a promise but a statement of fact, letting you know that you're not alone. God is with you; He's got your back! Therefore, there's no need to fear or worry; just rest and enjoy the glory of His presence, Hallelujah! And when you're conscious of God's presence with you, you wouldn't recognise the absence of others.
Think, talk, and act like someone who knows that God is with him. When you're conscious of His presence with you, all your struggles will be over. He will lead, guide, protect, and strengthen you. God's presence with you is all you need, and He wants you to be comforted, restful, and at peace, knowing that He is with you always to perfect all that concerns you.
Go Deeper
Psalm 138:8, Matthew 28:20, Hebrews 13:5-6
Pray
Dear heavenly Father, I thank you for your presence with me. I know you're with me always. I do not fear, fret or despair, because you're more than able to perfect what concerns me today and always, in Jesus' Name. Amen!
Daily Bible Reading
ONE YEAR
1 Corinthians 7, Psalms 119:113-176
TWO YEAR
Luke 18:9-17, 1 Samuel 9
Act
Whenever you feel fear trying to attack your mind, tell yourself "I refuse to fear! The Lord is with me, and I am more than a conqueror, in the Name of Jesus!"