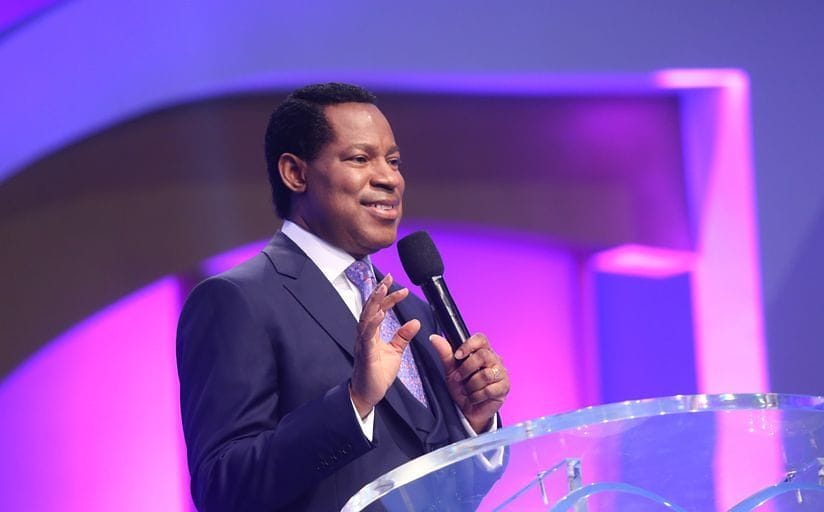 Rhapsody of Realities TeeVo;Sunday, 4th August 2019;
Pastor Chris Oyakhilome DSc., DD
GOD'S SPIRIT SPEAKS
(Listen To The Voice Of The Holy Spirit)
TO THE BIBLE John 16:13 GNB
"When, however, the Spirit comes, who reveals the truth about God, he will lead you into all the truth. He will not speak on his own authority, but he will speak of what he hears and will tell you of things to come."
LET'S TALK
I've been a Christian for a long time and for me, it's been a smooth sail from glory to glory! My experience of life has been that of consistent progress, unending success, and recurrent victory. It's been an awesome, wonderful and glorious experience. You too can live an exciting, interesting life where it's smooth sailing all the way! Is that really possible, you may ask? Yes it is! Especially, when you learn to listen to the voice of the Holy Spirit and walk with Him. He was sent to help you live a victorious life, and strengthen you if ever you feel weak (Romans 8: 26).
He's the One who makes the presence of the Lord Jesus real to you and communicates the mind of the Father to you, because you've received Him into your heart. He'll guide you into making the right decisions concerning every area of your life, so you don't make the mistake of falling into the wrong hands, moving with the wrong company, or ending up in the wrong places. Before His ascension, Jesus, said, "…I will ask the Father, and He will give you another Comforter (Counselor, Helper, Intercessor, Advocate, Strengthener, and Standby), that He may remain with you forever" (John 14:16 AMPC). Those who ignore the Holy Spirit can't enjoy life in truth.
Without the Holy Spirit, life is rough, tough, and unexciting. Never ignore His voice when He speaks to you; take His counsel, because He brings to you the mind of God concerning anything you're involved with. Recognise that He's more concerned and passionate about your success than you could ever be, and as you learn to walk with and listen to Him, you move from one level of glory to another.
Go Deeper
Isaiah 30:21
And thine ears shall hear a word behind thee, saying, This is the way, walk ye in it, when ye turn to the right hand, and when ye turn to the left hand.
Isaiah 48:17
Thus saith the LORD, thy Redeemer, the Holy One of Israel; I am the LORD thy God which teacheth thee to profit, which leadeth thee by the way that thou shouldest go.
Speak
Thank you, sweet Holy Spirit, for your presence in my life. My life is a success and full of beauty because you lead and guide me in the way I should go, in Jesus' Name. Amen.
Daily Bible Reading
ONE YEAR
Romans 8:1-17, Psalms 68-69
TWO YEAR
Ephesians 5:25-33, Isaiah 55
Act
Is there a decision you're about to make? Get the Holy Spirit involved by asking Him what you should do.