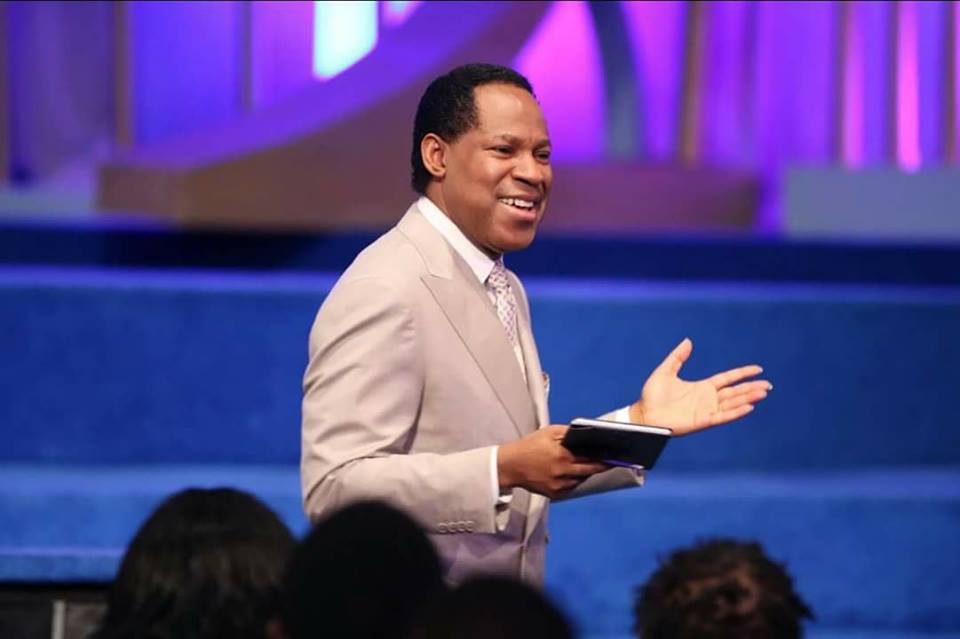 Rhapsody of Realities TeeVo
Wednesday, September 12
Pastor Chris
"HALF EMPTY" OR "HALL FULL" 
(Learn To See The Right Things) 
TO THE BIBLE
Genesis 13:14-15 NASB
"The LORD said to Abram, after Lot had separated from him, "Now lift up your eyes and look from the place where you are, northward and southward and eastward and westward; for all the land which you see, I will give it to you and to your descendants forever."
LET'S TALK
The reason why life is full of difficulty for some people is because they haven't seen all the things God has provided for them freely. They always see the glass "half-empty" instead of "half-full." Sometimes you hear them complain, "I'm running low on cash," or "I'm getting sicker and sicker." Listen, if you want to prosper beyond your wildest imagination, you must learn to see beyond the ordinary. In other words, see supernaturally all that God has done for you.
You've got to see all that the Lord has done for you—see the wonderful life He's given you through His Word. That's why He told Abraham to look up at night and count the stars, because he was going to receive as far as his eyes could see (Genesis 13:14-15). It pays to see what God sees, and ultimately, what you see will determine what you say. Don't join others as they celebrate problems because that'll only magnify the problems. Instead, see every situation of yours through God's eyes and say, "I walk by faith in God's Word, andnot by my sight."
When you look above the problems and beyond the obvious, you activate your faith in God. In that atmosphere of faith, you'll get a miracle. It's time to see, say, and act God's Word. And soon enough, it'll become yours in physical manifestation.
GO DEEPER
2 Corinthians 4:16
For which cause we faint not; but though our outward man perish, yet the inward man is renewed day by day.
:17 For our light affliction, which is but for a moment, worketh for us a far more exceeding and eternal weight of glory;
:18 While we look not at the things which are seen, but at the things which are not seen: for the things which are seen are temporal; but the things which are not seen are eternal.
Hebrews 12:2
Looking unto Jesus the author and finisher of our faith; who for the joy that was set before him endured the cross, despising the shame, and is set down at the right hand of the throne of God.
SPEAK
I don't look at visible things that are temporal, but I keep my eyes on Jesus, the author and perfecter of my faith. I walk by faith and not by sight.
DAILY BIBLE READING
ONE YEAR
2 Corinthians 11:16-33, Ecclesiastes 1-2
TWO YEAR
Luke 22:35-43, 1 Samuel 31
ACT
Spend time to meditate on God's Word. Don't say what you see with your physical eyes; rather, talk the Word only.