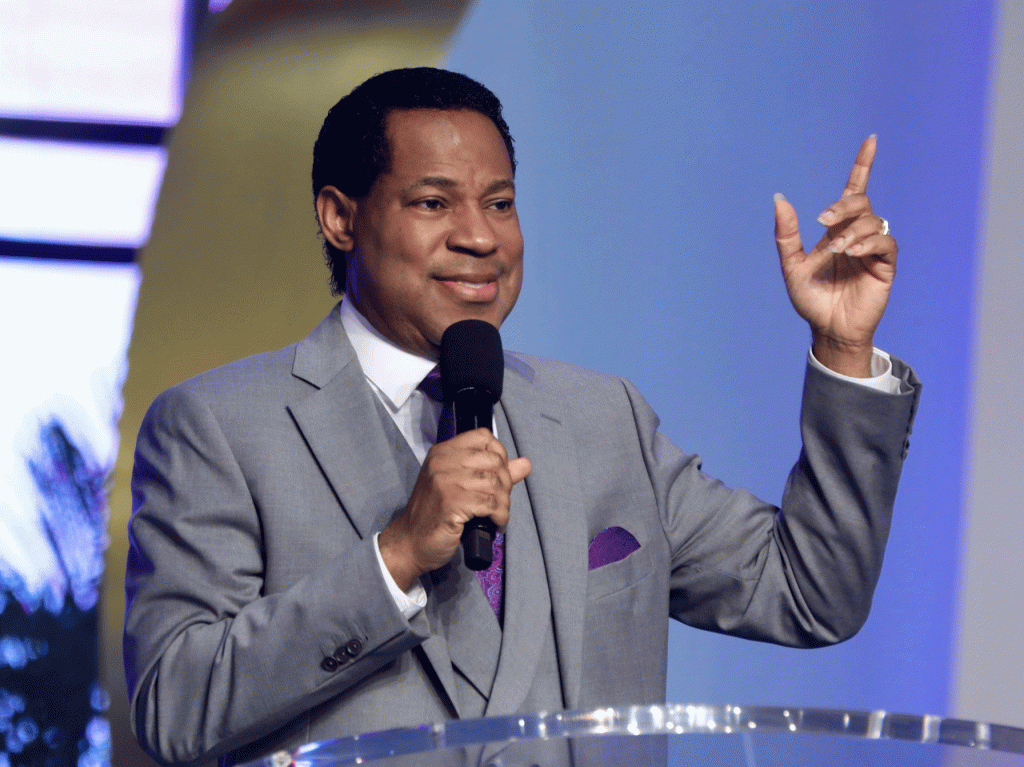 Rhapsody of Realities TeeVo ; Wednesday, 15th May 2019
Pastor Chris Oyakhilome DSc., DD ;
LEARN TO LOVE YOURSELF ;
(Appreciate Who You Are In Christ) ;
TO THE BIBLE Philemon 1:6 AMPC
"[And I pray] that the participation in and sharing of your faith may produce and promote full recognition and appreciation and understanding and precise knowledge of every good [thing] that is ours in [our identification with] Christ Jesus [and unto His glory]."
LET'S TALK➡
As a new creation in Christ Jesus, you're peculiar; you're the first and the best of God's creatures: "Of His own will He brought us forth by the word of truth, that we might be a kind of firstfruits of His creatures" (James 1:18). You're the crowning beauty and the highest of everything God made. You're His excellently crafted masterpiece (Ephesians 2:10). Psalm 139:14 says you're exceptional, and wonderfully made; you're God's marvelous work of art; and the Psalmist said, "My soul knows this very well!" You should know it too and be conscious that you're God's best. Therefore, love and enjoy yourself. Appreciate who you are. Don't wish you were someone else.
There're so many good things inside you. You're a pearl of great value. If you don't love yourself, you can't really love anyone else. Don't wait for others to compliment you; stand in front of a mirror and appreciate what God made. Compliment yourself. Affirm that you're beautiful, and then, give God praise for making you so excellent and full of glory. Look at yourself in the mirror and say, "Lord, I love what you made!" Understand that you exude His glory. Therefore, love Him, and love what He made—YOU.
Enjoy every moment of your life. Look always at the positive side of things. Appreciate good things everywhere you see them. Appreciate you, and then appreciate others around you. Challenge your mind in the positive direction of life, and you'll be amazed at the results. You're God's number one! This is what you should say to yourself always. Never judge yourself by what people say about you; what matters is what God thinks of you. And you know what? He thinks highly of you, which is why He invested so much in you. Glory to His Name forever!
GO DEEPER
James 1:17
Every good gift and every perfect gift is from above and comes down from the Father of lights, with whom there is no variation or shadow of turning.
1 Peter 2:9
But you are a chosen generation, a royal priesthood, a holy nation, His own special people, that you may proclaim the praises of Him who called you out of darkness into His marvelous light;
Ephesians 2:10 AMPC
For we are God's [own] handiwork (His workmanship), recreated in Christ Jesus, [born anew] that we may do those good works which God predestined (planned beforehand) for us [taking paths which He prepared ahead of time], that we should walk in them [living the good life which He prearranged and made ready for us to live].
PRAY
Dear heavenly Father, thank you for making me the expression of your glory and grace, and for adorning my heart with the imperishable beauty of a gentle and quiet spirit! What a joy to know that I'm your excellently crafted masterpiece! I'll tell of your wonderful deeds and wondrous love always.
DAILY BIBLE READING
ONE YEAR
John 7:1-24, 1 Kings 15-17
TWO YEAR
1 Corinthians 9:11-19, Proverbs 11
Act▶
Throughout your day, give God praise for making you so beautiful and glorious, and remember to give nice compliments to others as well.