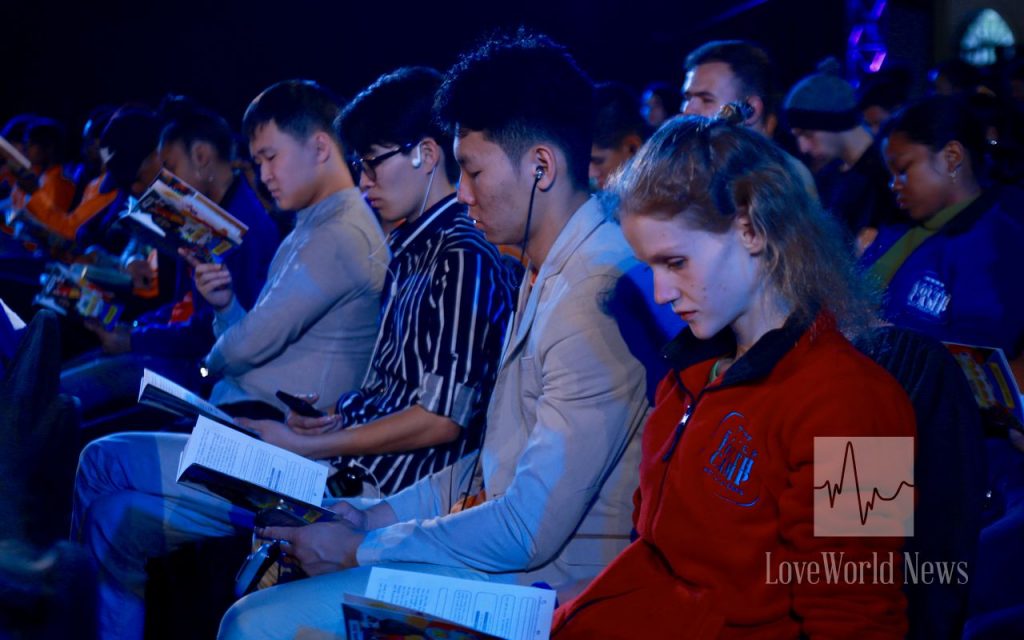 TEEVO DAILY DEVOTIONAL;
12TH JULY , 2018 ; PASTOR CHRIS OYAKHILOME;
KINGLY TALK;
(Talk Like The King That You Are)
TO THE BIBLE Ephesians 4:29 AMPC
"Let no foul or polluting language, nor evil word nor unwholesome or worthless talk [ever] come out of your mouth, but only such [speech] as is good and beneficial to the spiritual progress of others, as is fitting to the need and the occasion, that it may be a blessing and give grace (God's favor) to those who hear it."
LET'S TALK
I once heard a remarkable story about a young prince of France. When the French revolution took place, the revolutionists killed his father and got a hold of the young boy, desiring to kill him. Some, however, disapproved of immediate execution, saying, "He's too young and innocent; if we kill him now, he'll go to heaven. And that's too good for his wicked father."
So, they gave him over to a witch to teach him to curse and use abusive language, after which they would kill him, so he could go to hell. She tried so hard to teach this young boy to curse, but he just wouldn't. One day, he finally spoke up and said, "I cannot say such things; I was born to be a King!" He wouldn't curse or use foul language.
Like that young prince, let your vocabulary reflect your princely status in Christ. Get to the level where people marvel at your personality, because they hear you speak in a kingly manner (1 Corinthians 2:12-13).
For instance, if you wake up in the morning feeling hot and feverish, don't say, "I have a fever!" Rather, put your hands on yourself and say "I've got the life of God in me! I command the fever to stop in Jesus' Name." You're not ordinary, so don't talk ordinary! Let your vocabulary always measure up with your kingly status in Christ!
Go Deeper
Psalm 17:3, 1 Peter 2:9, Revelation 1:5-6 AMPC
Speak
I put away all kinds of filthy communication from my mouth. All that proceeds from my mouth edifies and ministers grace to the hearers, bringing glory to the Name of Jesus. Amen.
Daily Bible Reading
ONE YEAR
Acts 21:17-36, Job 29-31
TWO YEAR
Luke 8:19-25, Joshua 8
Act
Scrutinise the words you communicate with. When you speak, do those who hear you get blessed or do they wonder if truly you're the Christian you say you are?