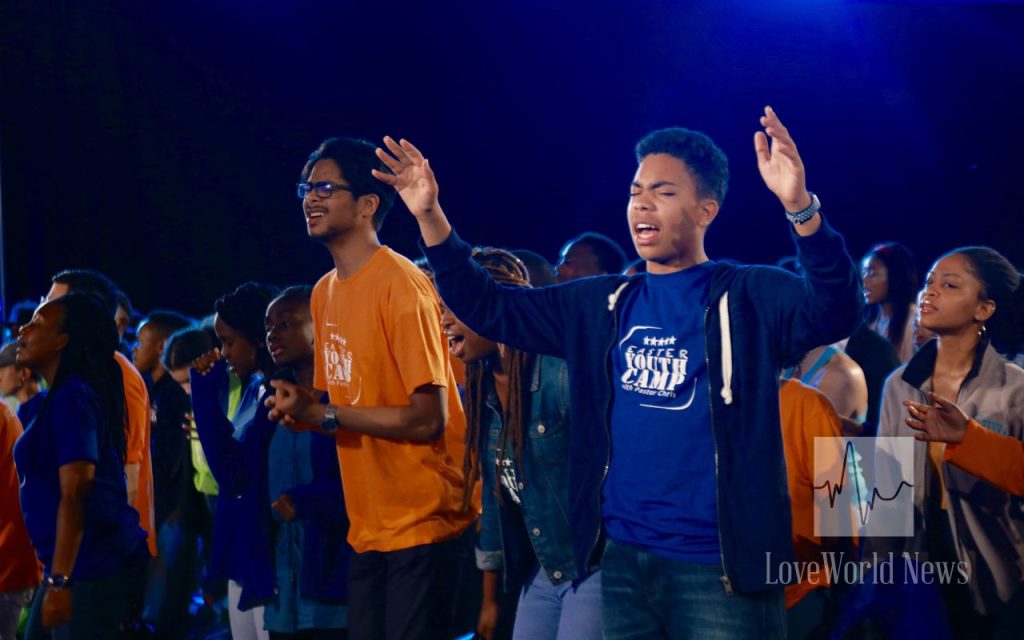 TEEVO DAILY DEVOTIONAL
21ST MAY , 2018 ; PASTOR CHRIS OYAKHILOME;
KICK ALL FEAR OUT!
(Don't Entertain Anything Of Darkness)
TO THE BIBLE Isaiah 41:10 MSG
"Don't panic. I'm with you. There's no need to fear for I'm your God. I'll give you strength. I'll help you. I'll hold you steady, keep a firm grip on you."
LET'S TALK
Some Christians have asked, "What if there're demons ganging up against me, shouldn't I go for deliverance?" No, don't go for deliverance; go for the Word! A Christian doesn't need deliverance from satan or anything of darkness. If he'd just learn, and apply the Word of God, he'd always win, irrespective of how many demons are out there. Think about it: How many rats will be enough to agree together to attack a cat? There's a natural fear of the cat inside the rats. Likewise, fear nothing, and fear no one!
God has called you, and sent you as His ambassador to your world; you're a minister of reconciliation. Everything has to respond to that call. You have a mandate from heaven, which you must fulfil; let nothing stop you, for you're bigger, stronger, and greater than the adversary. God said of the children of Israel as they journeyed from nation to nation, "This very day I will begin to put the terror and fear of you on all the nations under heaven. They will hear reports of you and will tremble and be in anguish because of you" (Deuteronomy 2:25 NIV).
1 Chronicles 16:20-22 NIV also says, "They wandered from nation to nation, from one kingdom to another. He allowed no man to oppress them; for their sake he rebuked kings: Do not touch my anointed ones; do my prophets no harm." Have no fear in you. Christ Jesus is greater than all. He said, "…the ruler of this world is coming, and he has nothing in Me" (John 14:30). Satan has nothing in you. Give him no room. Refuse to fear.
Go Deeper
John 16:33; 1 John 4:4
Speak
Dear heavenly Father, I thank you for the victory I have over the devil, the world, and circumstances. Satan has nothing to his advantage in me, because I'm born of the Word, and walk in the Spirit. Fear, doubt, unbelief, sickness, infirmity, failure, and poverty are not a part of my experience of life, in Jesus' Name. Amen.
Daily Bible Reading
ONE YEAR
John 10:1-21, 2 Kings 6-7
TWO YEAR
Mark 12:1-12, Numbers 24
Act
Say this continually, "Greater is He that is in me than he that is in the world" (1 John 4:4).