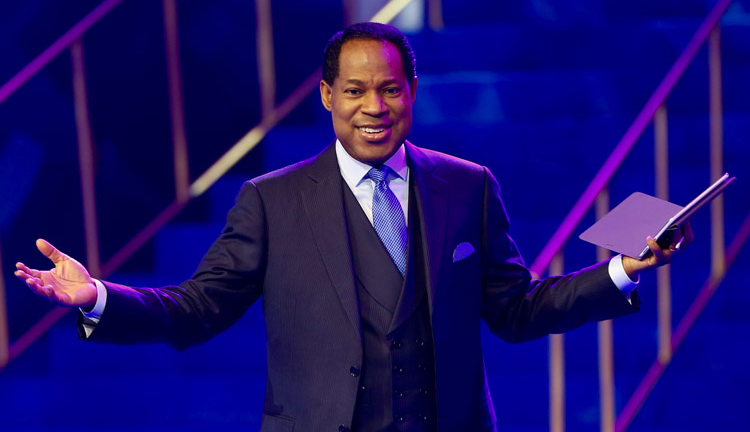 RHAPSODY OF REALITIES TEEVO DAILY DEVOTIONAL
Saturday, February 26th, 2018
Pastor Chris Oyakhilome
FOCUS!
KEEP YOUR MIND ON GOD'S WORD
Isaiah 26:3 "You will keep him in perfect peace, whose mind is stayed on You, because he trusts in You." here are many distractions in the world today.
You don't need to turn your television on to hear about disasters and the present economic crisis. When you listen to such information long enough, fear will surely get a hold of you. You have to make up your mind on the kind of information you want to allow into your mind. As God's children, the Bible has given us the kind of thoughts to think upon (Philippians 4:8).
When your mind is fixed on God and His Word, His peace will be with you, in the midst of the troubles around. The Hebrew Word for peace is "Shalom" and this is not just talking about peace in terms of quietness. It refers to the rest of God wherein is prosperity, health, strength and salvation. Permanent prosperity is found only in Christ Jesus.
You can become as prosperous as you ever want to be. You can become as successful and healthy as you ever want to be. All you need do is yield your mind to the right information: God's Word. Your mind is so important because it's the door to your spirit. The Bible says in Proverbs 20:27, "The spirit of a man is the lamp of the Lord, searching all the inner depths of his heart."
If you can get the Word of God into your system, there's nothing you can't achieve. That's the secret of the miraculous, the supernatural. If God can get His Word into your system, you will be fine. Keep your attention on God's Word and refuse to be moved by the times. If you do, peace and prosperity will be your experience.
Proverbs 3:6; Hebrews 12:2
Pray
Dear Father, I thank you for sending your word to me today. I decide today that nothing will take my focus off you, because that is where my peace lies. I yield my mind and my thoughts to you today Lord, that I might be established in Jesus' Name. Amen.
Daily Bible Reading
ONE YEAR
Mark 7:24-8:1-13, Numbers 1-2
TWO YEAR