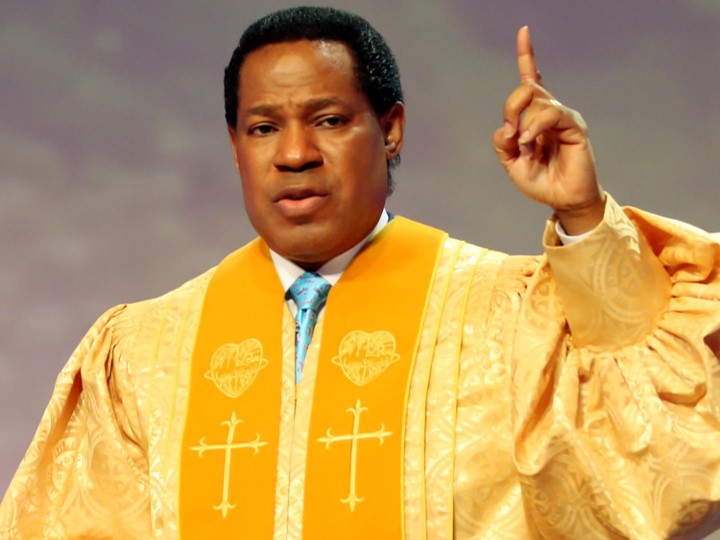 RHAPSODY OF REALITIES DAILY DEVOTIONAL
KEEP THE LOVE-FIRE BURNING .
Monday, September 10th .
Pastor Chris
And because iniquity shall abound, the love of many shall wax cold (Matthew 24:12).
In our world today, we're more security-conscious than ever; there's so much fear. It reminds of the words of Jesus as He cautioned against the signs of the end of the age; He said men's hearts will fail them for fear (Luke 21:25-26). For example, it has become increasingly difficult, while driving by, to stop and help a stranded stranger, because many are afraid that the person could turn out to be a carjacker or a violent criminal.
Sometimes, a beggar who wants some help could approach someone, but because many of such beggars have been found to be tricky, he's snubbed. That's part of what our opening verse is talking about. Many have become cold, to the point that they're not sure who to help anymore. Some have become hardened, because everybody seems to be self-seeking.
However, the wickedness of the world shouldn't stop us from loving; it shouldn't dowse our love-fire or make us shut our bowels of mercy and compassion. We must reach out, and keep reaching out, to help those in need. We have the Holy Spirit, and He'll guide us aright in this; trust Him. If it's a phony scenario or "funny" situation, He'll let you know just in time what to do.
Therefore, when you see someone in trouble, don't be unmoved; be willing to help, even if you've been cheated before for so doing. Don't say, "I'll never help anybody again," because someone deceived you. Those who cheat you will get into trouble with God, but you'll keep getting greater for loving and helping others.
The Lord Jesus saw ahead the perilous nature of the days we're living in: the abundance of wickedness and lawlessness; the superfluity of waywardness. And because of that, He said the love of many shall wax cold. But it wasn't a recommendation for us to faint, wane, or waver in our love-walk. Yes, the days are evil, but we're guided by divine wisdom, and compelled by love to walk circumspectly and shine as lights in the midst of a crooked and perverse world.
Love can't be defeated; you're never a fool for faith, hope, and love. So, keep the love-fire burning; it'll always win, in spite of the prevalence of sin, evil, and wickedness in the world today.
PRAYER
Dear Father, I thank you for your love that's shed abroad in my heart by your Spirit. I'm clothed with tenderheartedness, mercy, and kind feeling towards others; and your wisdom is guiding me always. My love-fire burns ever so brightly even in the midst of a perverse and crooked world, in Jesus' Name. Amen.
FURTHER STUDY: Galatians 6:9-10* And let us not be weary in well doing: for in due season we shall reap, if we faint not. 10 As we have therefore opportunity, let us do good unto all [men], especially unto them who are of the household of faith.
Colossians 3:12 Put on therefore, as the elect of God, holy and beloved, bowels of mercies, kindness, humbleness of mind, meekness, longsuffering;
1 Peter 3:13-14 GNB* Who will harm you if you are eager to do what is good? 14 But even if you should suffer for doing what is right, how happy you are! Do not be afraid of anyone, and do not worry.
DAILY SCRIPTURE READING
1-Year Bible Reading Plan=>
2 Corinthians 10:1-18 & Proverbs 27-28
2-Year Bible Reading Plan=>
2 Thessalonians 3:1-10 & Jeremiah 28