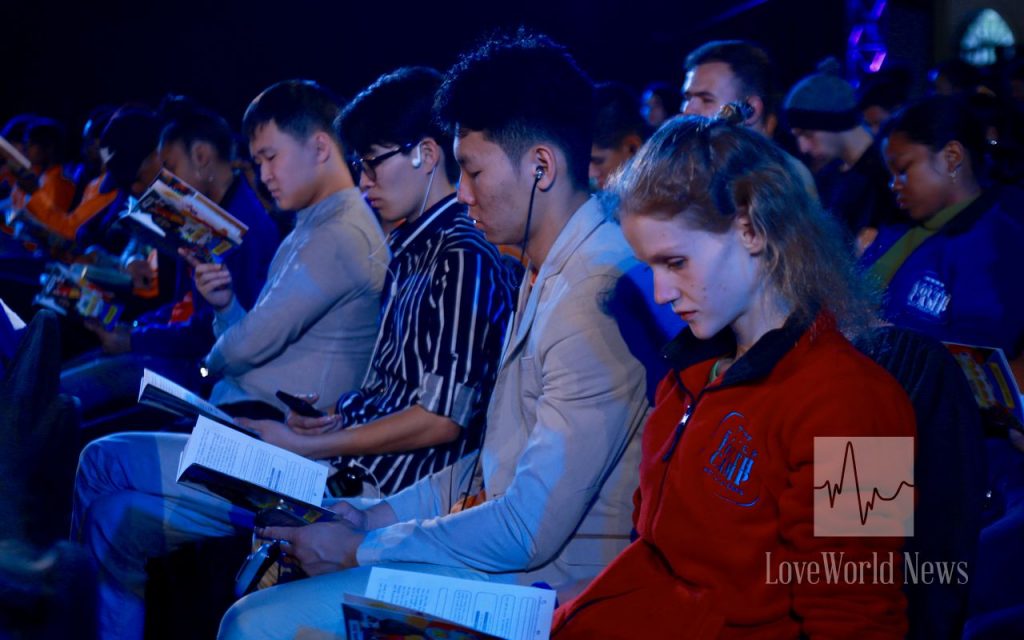 TEEVO DEVOTIONAL;
15TH JULY , 2018 ; PASTOR CHRIS
KEEP SAYING IT!
(There's Power In Your Words)
TO THE BIBLE Acts 19:20
"So the word of the Lord grew mightily and prevailed."
"Gosh! I think I'll just give up on Mathematics altogether!" Jane sighed despondently as she received her score-sheet. She didn't seem to have made any progress despite the several hours she had put in trying to understand the subject. In fact, her score this term was lower than the previous term's, and her morale nose-dived.
When you find yourself in a difficult situation, don't think of throwing in the towel like Jane. Remember that nothing is impossible with you as a child of God. No matter how hopeless a situation may seem, you can change it. Refuse to be one who easily gets frustrated and gives up just because the goal seems difficult to reach. Rather, take hold of God's Word and keep declaring it.
Strong faith doesn't give up; it maintains its confession even in the face of staggering opposition. Remember, Ezekiel talked to dry bones and they came to life; Jesus talked to boisterous winds and waves and they became calm. You too can change any hopeless situation in your life with your faith-filled confessions and actions. The Word of God on your lips is God talking. And irrespective of what you see, hear, feel, or how negative things may look in the natural, don't stop speaking the Word. It's the key to the miracle you desire.
GO DEEPER
Matthew 17:20, Mark 11:2
SPEAK
I'm causing positive changes in my life through my faith-filled confessions. There's no situation I can't change, because my words are anointed to produce results, and I have world-overcoming faith, glory to God!
Daily Bible Reading
ONE YEAR
Acts 23:12-35, Job 40-42
TWO YEARS
Luke 9:1-9, Joshua 11
ACT
Find out what the scriptures say about a specific thing you desire, and then speak the Word with authority and faith.