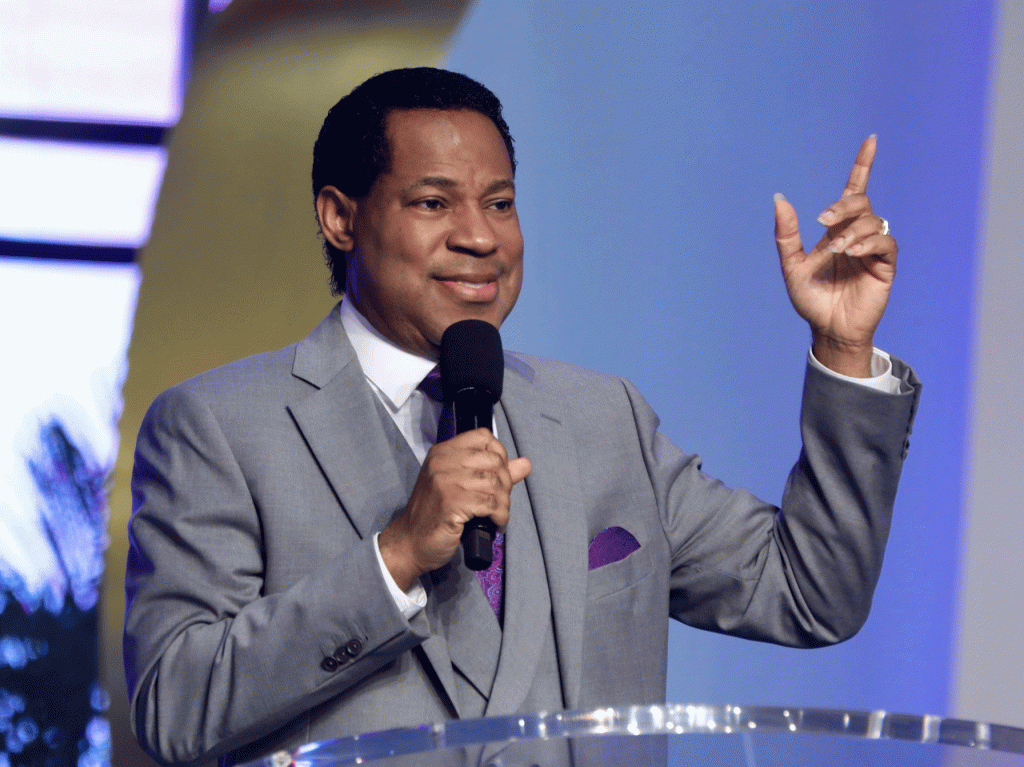 RHAPSODY OF REALITIES DAILY DEVOTIONAL
KEEP LEARNING AND GROWING IN THE WORD .
Monday, September 24th , 2018
Pastor Chris
Grace and peace be multiplied unto you through the knowledge of God, and of Jesus our Lord (2 Peter 1:2).
Knowing the Word for yourself is so important; you must keep learning and growing in grace. There're some Christians who assume they already know enough of the Word; they think they know everything in the Scriptures, just because they've been Christians for several years. Being a Christian all your life doesn't necessarily equate to spiritual growth; it takes studying and acting on the Word to grow spiritually. The result or outcome of your life must be consistent with the divine provisions of the Gospel; otherwise, something is wrong.
Those who haven't imbibed the Word, whose spirits are deficient of the Word, chicken out in the day of adversity. When they face challenges, they respond in fear and anxiety, a proof that the Word was really not inside them. But when the Word of God is in you, nothing shakes you. You're victorious, irrespective of the circumstances around you. You've come to know that, come what may, you're more than a conqueror; you've overcome every trouble, crisis, adversity, and adversary.
Keep making rich deposits of the Word in your spirit; abide in knowledge—the knowledge of the Word. Let this be your priority. Colossians 3:16 says, "Let the word of Christ dwell in you richly…."Diligently study the Word. The more you do, the more the Lord manifests Himself to you in increasing glory; you discover who Christ is, His character and nature, and who you are in Him.
You have the ability and choice to determine the life you want to live; choose the life of abundant grace and peace! The kind of life in which you're triumphant every day, and in every place, without struggle; you're never disadvantaged; this is the life Christ has given us through the Gospel. The Word is able to build you up and deliver to you, your inheritance in Christ (Acts 20:32). Hallelujah!
PRAYER
Dear Father, my heart is open to receive your Word and live by it today. I esteem and desire your Word more than everything else. I'm rooted and established in the Word; unshakeable, and I triumph always! I'm living the higher life in Christ, in Jesus' Name. Amen.
FURTHER STUDY:
1 Timothy 4:15 Meditate upon these things; give thyself wholly to them; that thy profiting may appear to all.
2 Timothy 3:14-15* But continue thou in the things which thou hast learned and hast been assured of, knowing of whom thou hast learned [them]; 15 And that from a child thou hast known the holy scriptures, which are able to make thee wise unto salvation through faith which is in Christ Jesus.
Proverbs 1:5* A wise [man] will hear, and will increase learning; and a man of understanding shall attain unto wise counsels:
DAILY SCRIPTURE READING
1-Year Bible Reading Plan=> Ephesians 1:15-2:1-10 & Isaiah 13-14
2-Year Bible Reading Plan=>
1 Timothy 6:17-21 & Jeremiah 42