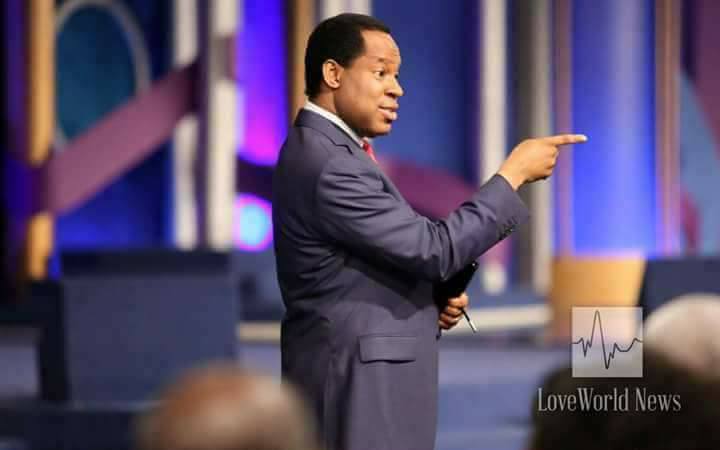 Saturday, January 5 2019;
Rhapsody of Realities TeeVo;
👤Pastor Chris Oyakhilome;
LEAVE THE BABY STAGE
(Keep Growing In God's Word
📖TO THE BIBLE Hebrews 6:1 NIV
"Therefore let us move beyond the elementary teachings about Christ and be taken forward to maturity, not laying again the foundation of repentance from acts that lead to death, and of faith in God"
LET'S TALK➡
There're three kinds of men the Bible talks about: the old man, the new man, and the spiritual man. The old man is the natural man. The new man is the person who's born again; his spirit is recreated. However, that new man isn't all that God is looking for. He wants the new man to become spiritually mature—the spiritual man. Being born again is only the beginning of your journey with the Lord; you have to grow up and become mature.
1 Peter 2:2 says, "Like newborn babies, long for the pure milk of the word, so that by it you may grow in respect to salvation" (NASB). This isn't referring to the growth of your physical muscles, but your spirit. It's talking about spiritual growth. The one who's spiritually mature in Christ has a very different lifestyle from the one that's still a baby in Christ. In fact, they don't speak the same language. Whereas the latter is easily overwhelmed by circumstances and adversities of life, the former walk in dominion and has life under control.
The Bible says spiritual babies, are in bondage to the elements of this world (Galatians 4:3). No wonder He wants us to become mature in Christ. He doesn't want you being tossed to and fro by every wind of doctrine, rather, He wants you to come to the place of perfection, completeness and spiritual maturity. It's a place of power and glory. It's a place of joy, peace, fulfillment, and success. It's the place where divinity reigns!
By yielding yourself to the Word, and allowing it to gain the dominion in your spirit, soul, and body, you're catapulted to higher realms of glory. No matter how glorious your present level is, there's more in God; there's a greater glory. Therefore, keep growing in, and by, the Word!
🔥Go Deeper: Colossians 2:6-7; Ephesians 4:11-14
Speak🗣
I'm thoroughly nourished and fortified for the victorious life by the Word, through study and meditation. I make progress by the Spirit, and my profiting by the Word is unstoppable. As I grow in, and by the Word, the realities of the Kingdom are unveiled to me by the Holy Spirit; the glories of the Kingdom are revealed in me in Jesus' Name. Amen.
📚Daily Bible Reading
ONE YEAR: Matthew 5:1-20, Genesis 12-14
TWO YEAR: Acts 7:12-21, Nehemiah 9
▶Act
Study, memorise and meditate on 1 Corinthians 2:12-15 today.