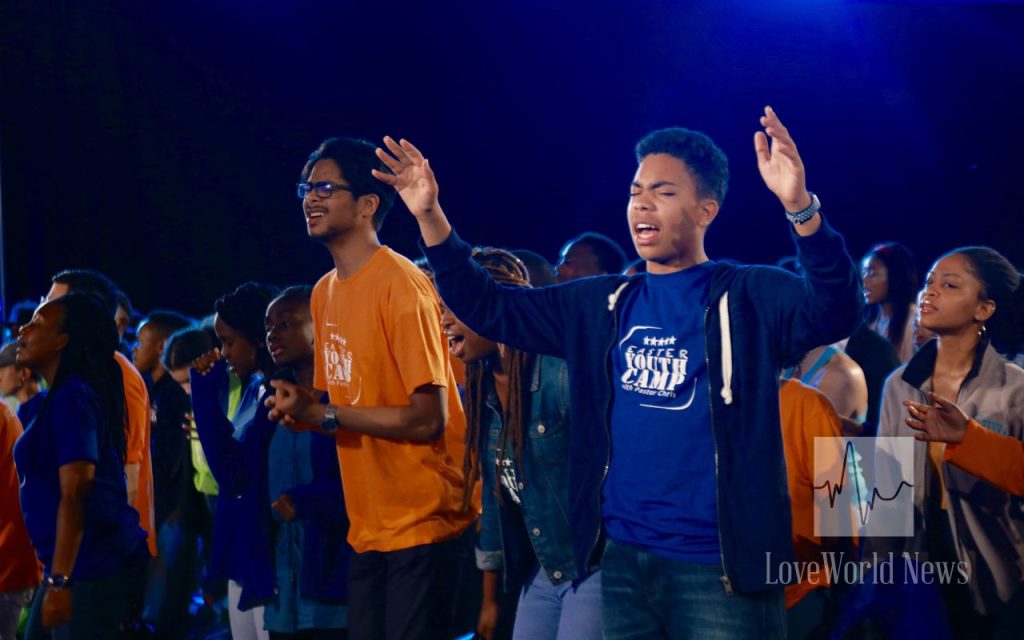 RHAPSODY OF REALITIES TEEVO DEVOTIONAL
"I AM WITH YOU!"
JESUS IS ALWAYS WITH YOU EVERYWHERE YOU ARE
TO THE BIBLE – Matthew 28:20 AMPC
"…Behold, I am with you all the days (perpetually, uniformly, and on every occasion), to the [very] close and consummation of the age…."
LET'S TALK
The Lord Jesus, in the opening scripture, didn't say, "I'll be with you," rather, He said, "I am with you." The moment you catch the revelation of this scripture, things will change in your life immediately.
Nicodemus came to Jesus one night and said, "…Rabbi, we know that You are a teacher come from God; for no one can do these signs that You do unless God is with him" (John 3:2).
He realised that no one could do supernatural things like Jesus did without God's presence with him.
Now Jesus, Who calmed the winds, raised the dead and opened blind eyes, has said to you, "I am with you." He'll help you accomplish any task, no matter how challenging it is.
The disciples of Jesus acknowledged this, for the Bible says that after the ascension of Jesus, they preached everywhere, "…they went out and preached everywhere, while the Lord worked with them, and confirmed the word by the signs that followed…" (Mark 16:20 NASB).
God is with you, therefore, no devil hatched out of hell can stop you and no problem in the world can overwhelm you. The One Who is with you is stronger, more intelligent, and outnumbers any group that could come against you.
Always remember that in all you do, you're not alone. You may look around and not see anyone you know, but there's One Who, though unseen, is more present than anybody else.
You're not alone in your world. Your friends, uncles, and aunties may leave you, but in Christ, you have more than a multitude.
Go Deeper
John 14:16-17; Hebrews 13:5-6
Pray
Dear Father, I thank you for the presence of your Holy Spirit in my life. I rejoice because there's no mountain so high, no valley so low or sea so wide as to separate me from your presence. You're ever with me to comfort, guide and lead me. I yield myself – body, soul and spirit – to you, in Jesus' Name. Amen.
Daily Bible Reading
ONE YEAR
Luke 11:37-54, Judges 5-6
TWO YEAR
Matthew 28:1-10, Leviticus 8
Act
Talk to the Lord about anything on your heart, for He's listening, and He will help you.