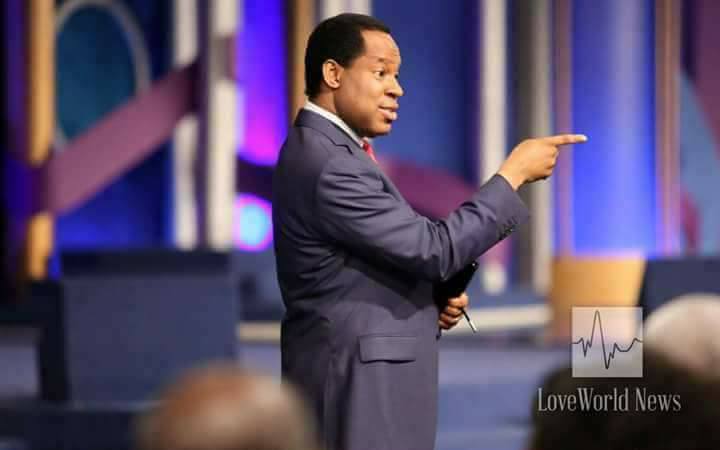 Saturday, January 19, 2019,
Rhapsody of Realities TeeVo,
Pastor Chris Oyakhilome ,
PLAY YOUR ROLE,
(It's Your Responsibility To Fulfil Your Ministry),
TO THE BIBLE 2 Timothy 4:5 GNB,
"…Do the work of a preacher of the Good News, and perform your whole duty as a servant of God."
LET'S TALK
For the smooth running of every institution each member has a role to play and must do them effectively. In the family, the father, mother and children all have their individual responsibilities to perform. The man isn't to leave his duties and expect his wife to perform them and vice versa. It's the same in the school environment: the student isn't to lecture the teacher! Similarly, in God's House, the minister, leaders and congregation are organised in such a way that each one is ministered to and needs are supplied (Acts 6:1-7).
According to the opening verse of scripture, you've got a responsibility in God's house, and you've got to play your role. You're the one to fulfil your ministry. Many people live and never even begin what God chose them for, let alone complete it. They live and die without ever entering what God chose them to do in life. Colossians 4:17 says, "And say to Archippus, "Take heed to the ministry which you have received in the Lord, that you may fulfill it."" Think about that! Paul writes to the Colossians and tells them to charge a certain brother in the church to pay attention to his God-given ministry, and fulfil it.
He made it clear it was Archippus' responsibility, not only to take heed to the ministry that he had received of the Lord, but also to fulfil it. It's your responsibility to fulfil your calling. It's your responsibility to put what you've got to work. Don't be intimidated by circumstances in your evangelical work. Refuse to fear, because in making full proof of your ministry, you're to be tough! Therefore, be bold and courageous always: "For God has not given us a spirit of fear, but of power and of love and of a sound mind" (2 Timothy 1:7).
Go Deeper
Acts 20:22-24
22 And now, behold, I go bound in the spirit unto Jerusalem, not knowing the things that shall befall me there:
23 Save that the Holy Ghost witnesseth in every city, saying that bonds and afflictions abide me.
24 But none of these things move me, neither count I my life dear unto myself, so that I might finish my course with joy, and the ministry, which I have received of the Lord Jesus, to testify the gospel of the grace of God.
2 Peter 1:10
10 Wherefore the rather, brethren, give diligence to make your calling and election sure: for if ye do these things, ye shall never fall:
Pray
Dear Father, I thank you for your Word today, helping me to discover my purpose for living. I'm set on the right path to fulfil my divine destiny in Christ! I'm walking in preordained pathways to fulfil my divine destiny, to the glory and praise of your Name. Amen.
Daily Bible Reading
ONE YEAR
Matthew 13:24-43, Genesis 44-45
TWO YEAR
Acts 10:21-33, Job 9-10
Act
What service department are you in Church? Make sure you join one and are effectively functional in it.