RHAPSODY OF REALITIES TEEVO THURSDAY, DECEMBER 20TH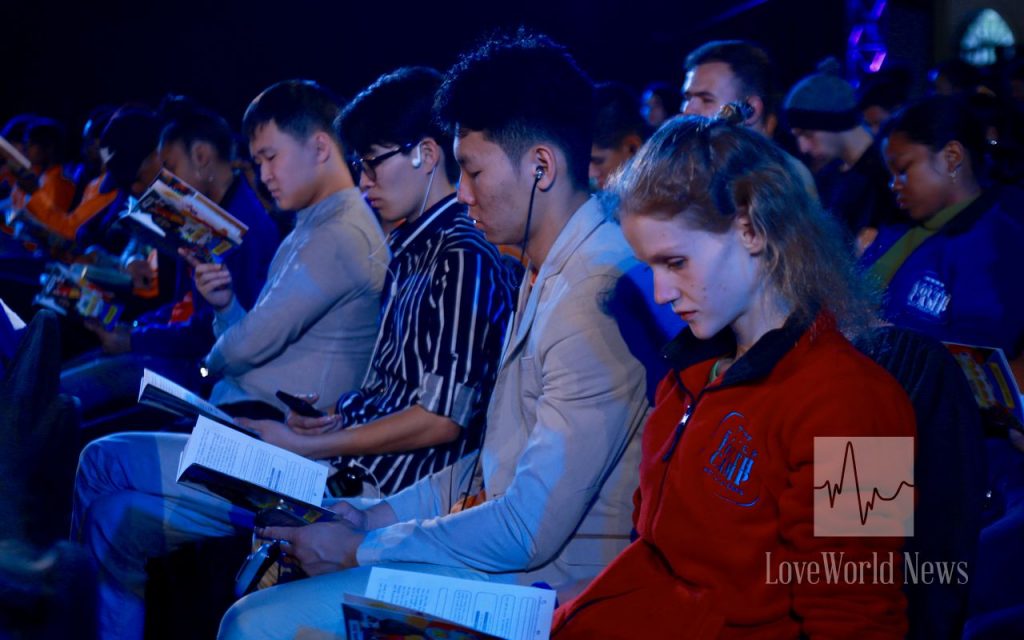 IT'S HARVEST TIME"
(USE YOUR WORDS AND CALL YOUR HARVEST FORTH)
TO THE BIBLE
Romans 1:17 "For in it the righteousness of God is revealed from faith to faith; as it is written, "The just shall live by faith."
Jesus said in Luke 6:38 (NASB), "Give, and it will be given to you. They will pour into your lap a good measure–pressed down, shaken together, and running over. For by your standard of measure it will be measured to you in return." This already indicates that when you give, there's an increase of grace for you to receive. So, when you pay your tithes, give your offerings, or sow special seeds, you're actually opening up your capacity to receive.
Also, you have to water the seeds you've sown with the Word of God and prayer and then call forth your harvest with your faith-filled confessions. So, in sowing your seeds, send them forth by the anointing as you speak God's Word over them, and begin to call forth your harvest. You can call forth your harvest anytime, for harvest is anytime: "As long as the earth endures, seedtime and harvest, cold and heat, summer and winter, day and night will never cease" (Genesis 8:22 NIV).
Your harvest is in your mouth; you can call it forth today. Just as nothing hindered you from sowing that seed, you ought to also declare that nothing would hinder your harvest. God already promised a multiplied harvest for you when you give, and His Word cannot be broken (Luke 6:38; 2 Corinthians 9:6-8).
Therefore, when you give, declare your harvest! Don't speak unbelief or sit idly by with the mentality that "whatever will be, will be." Rather, keep speaking words of faith until the harvest of the seeds you've sown come pouring down on you. Ecclesiastes 11:3 says "If the clouds are full of rain, they empty themselves upon the earth…."
Kindly download your complete PDF copy of TeeVo for the month of December for FREE here: http://bit.ly/2dZqtLQ
GO DEEPER
Hebrews 11:6; Hebrews 11:1
SPEAK
I declare that I'm experiencing increase on every side and mighty harvests of blessings and miracles today from the seeds I've sown. I receive good measure, pressed down and shaken together today, even as the Lord has made all grace available to me, to have all sufficiency in all things, in Jesus' Name. Amen.
ONE YEAR
Revelation 12:1-17, Daniel 3-4
TWO YEAR
Acts 2:1-13, 2 Chronicles 34
▶ ACT
Call forth your harvest of your offerings and seeds sown right away.