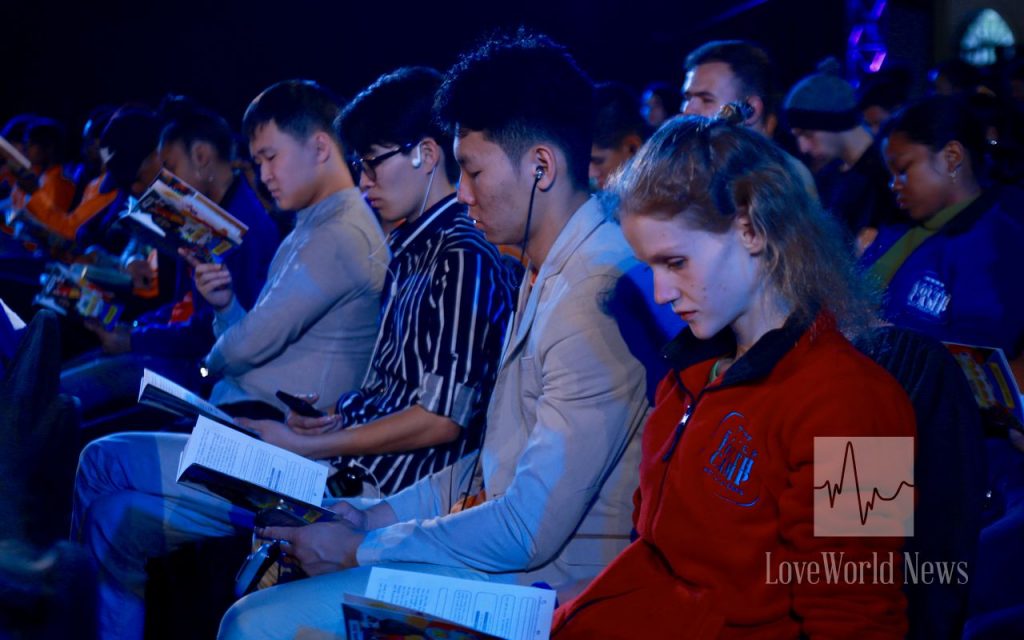 INCREASING GLORY
But we all, with open face beholding as in a glass the glory of the Lord, are changed into the same image from glory to glory, even as by the Spirit of the Lord (2 Corinthians 3:18).
Did you know that as a child of God, His glory is in your life? The glory of God is in you, and that glory is continually on the increase as you meditate on, and live, the Word. Every time you go to Church, or attend your group meetings, and listen to the preaching and teaching of the Word of God, the glory on your life increases. As you leave the meeting, you leave with a greater glory than you came with. The same happens when you study and meditate on the Word in your privacy; the glory on you increases. Of course, you can't see that glory with your optical eyes, but it's in you nonetheless. In the realm of the Spirit, if God were to open your eyes to see the glory, you'd be amazed at how glorious you really are. I'm not talking about when we get to heaven; I'm talking about NOW. The glory that exudes from us is so strong and powerful; but it's not the same for everybody.
Some Christians have more glory than others; it's about how much of the Word of God is working in your spirit! It's about yielding to and living the Word. Once, I was praying and I saw this indescribable glory in the realm of the Spirit. The more I prayed and spoke the Word, the more my spirit glowed. Then, the Lord said to me, "You look glorious all the time; you're a light all the time." This is what the Word does in our lives: as we behold the Word, we are changed. The more we contemplate the glory of God in His Word, the more glorious we become.
Even now, your glory has increased, because of the Word of God that you've received today through this devotional. Take this new level of glory to your job, business, academics, and your environment; influence your world with it. When next you go to Church, know that one of the plans of the Holy Spirit for that day is to make you even more glorious. Add to the glory of your life every day by studying and meditating on the Word.
Further Study:
Exodus 24:15-18;
2 Corinthians 3:7-11