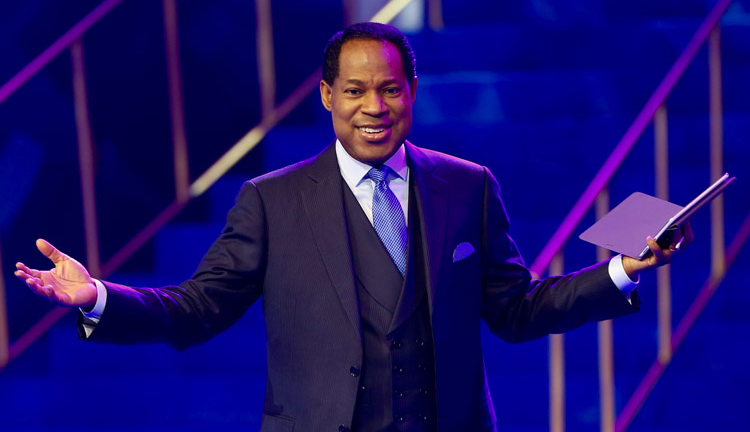 RHAPSODY OF REALITIES DAILY DEVOTIONAL
IMPORTANCE OF CORPORATE WORSHIP .
Sunday, November 5th , 2017
Pastor Chris
Behold, how good and how pleasant it is for brethren to dwell together in unity! It is like the precious ointment upon the head, that ran down upon the beard, even Aaron's beard: that went down to the skirts of his garments; As the dew of Hermon, and as the dew that descended upon the mountains of Zion: for there the LORD commanded the blessing, even life for evermore (Psalm 133:1-3).
One of the many benefits of going to church is the opportunity for corporate worship. Worshipping God on your own is wonderful, but as Christians, we're required to come together in our respective congregations to worship the Lord, because His intention is to grow His children as families. Of course, there're families where nobody recognizes another—no communication between parents and the children—that's not ideal.
God lets us have our individual worship, individual prayers, individual Christian service, but there's also corporate worship, corporate prayer, and corporate service; things we do together as a congregation.
In as much as each one of us has the responsibility to study the Word of God on our own, we should also come together to hear the Word of God as a congregation. These are Christian responsibilities and they're designed by God for the growth, nourishment, and strengthening of the individual child of God, and the body of Christ as a whole.
Don't miss such things. They're not just programmes of the church; they're responsibilities given to us through the Word of God. It's got nothing to do with whether you feel like it or not, because even when you don't feel like going to work on a Monday morning, you still go because the job is important to you.
Ensure to take advantage of the corporate worship with fellow believers. David said, "I was glad when they said let us go into the house of the Lord" (Psalm 122:1). Hallelujah!
PRAYER
Dear Father, thank you for the instructiveness of your Word. Now, more than ever, I take going to fellowshipping believers church with seriously. and other And in accordance with your Word, your blessings are evidently manifested in my life, and your glory is seen in all that I do, in Jesus' Name. Amen.
FURTHER STUDY: Luke 4:16 And he came to Nazareth, where he had been brought up: and, as his custom was, he went into the synagogue on the sabbath day, and stood up for to read.
Hebrews 10:25 Not forsaking the assembling of ourselves together, as the manner of some [is]; but exhorting [one another]: and so much the more, as ye see the day approaching.
John 4:24 God [is] a Spirit: and they that worship him must worship [him] in spirit and in truth.
DAILY SCRIPTURE READING
1-Year Bible Reading Plan: Hebrews 4:14-5:1-10,
Jeremiah 44-47
2-Year Bible Reading Plan: John 10:1-10,
1 Chronicles 5