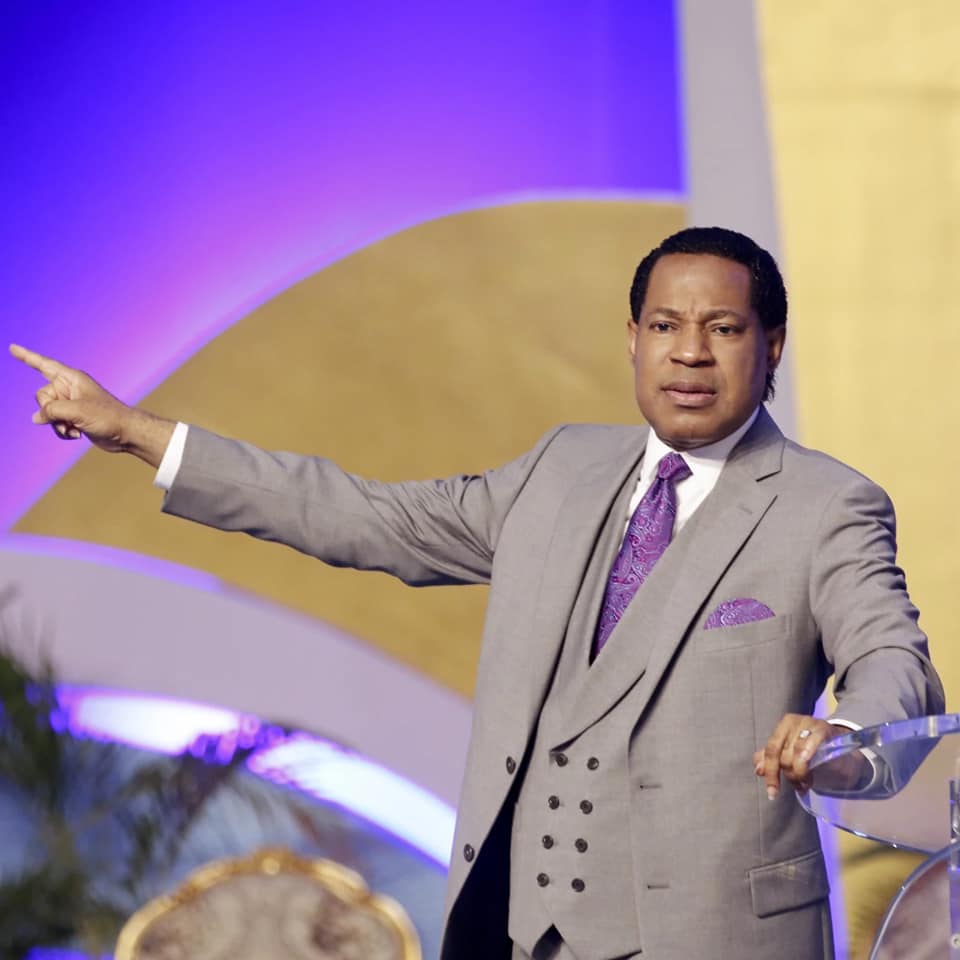 RHAPSODY OF REALITIES DAILY DEVOTIONAL
HIS WORD FULFILLED IN YOU .
Thursday, September 20th , 2018
Pastor Chris Oyakhilome
Then said I, Lo, I come (in the volume of the book it is written of me,) to do thy will, O God (Hebrews 10:7).
The Lord Jesus, while He walked the earth, lived out the perfect will of God; He walked in a preordained destiny. He located His destiny and purpose in the written Word, and fulfilled the glorious things that had been spoken and written about Him.
For example, in Luke 4:17-21, we read that He was in the synagogue, and was handed the Scroll to read. He turned to the Book of the Prophet Isaiah, and found the place where it was written: "…The Spirit of the Lord is upon me, because he hath anointed me to preach the gospel to the poor; he hath sent me to heal the brokenhearted, to preach deliverance to the captives, and recovering of sight to the blind, to set at liberty them that are bruised, To preach the acceptable year of the Lord…."
Afterwards, the Bible says He closed the book, "…gave it again to the minister, and sat down. And the eyes of all them that were in the synagogue were fastened on him. And he began to say unto them, This day is this scripture fulfilled in your ears."The Master recognised and acknowledged that those verses were written concerning Him. He knew what His identity and mission were. His destiny was clearly spelt out in the Word, and not only did He acknowledge what was already written concerning Him in the Scriptures, He affirmed it.
Psalm 87:3 says, "Glorious things are spoken of thee O city of God" ; that refers to you—the new creation in Christ Jesus—you're the city of God. Glorious things have been spoken, and written of you in the Word: glorious things about your heritage, placement, ability, liberty, and privileges in Christ Jesus. As you locate these realities in the Word, like the Master did, affirm that they're fulfilled in your life.
Your destiny is in the Word of God, and it's been settled. You've been destined for greatness; set apart for a life of victory and triumph from glory to glory. 1 John 4:4 says, "Ye are of God, little children, and have overcome them: because greater is he that is in you, than he that is in the world." You're already victorious over Satan and the adversities of life. Personalise these and other glorious realities written of you in the Word; affirm them, and walk in the light of them. Hallelujah!
CONFESSION
I'm the seed of Abraham. The seed of greatness is in my spirit! I'm the effulgence of God's glory; the radiance of His grace and beauty! I walk in the light of my righteousness in Him, manifesting His love, and unveiling His wisdom that's inherent in my spirit. Hallelujah!
FURTHER STUDY: Ephesians 1:11-12 AMPC* In Him we also were made [God's] heritage (portion) and we obtained an inheritance; for we had been foreordained (chosen and appointed beforehand) in accordance with His purpose, Who works out everything in agreement with the counsel and design of His [own] will, 12 So that we who first hoped in Christ [who first put our confidence in Him have been destined and appointed to] live for the praise of His glory!
Ephesians 2:10 For we are his workmanship, created in Christ Jesus unto good works, which God hath before ordained that we should walk in them.
Hebrews 13:5-6* [Let your] conversation [be] without covetousness; [and be] content with such things as ye have: for he hath said, I will never leave thee, nor forsake thee. 6 So that we may boldly say, The Lord [is] my helper, and I will not fear what man shall do unto me.
DAILY SCRIPTURE READING
1-Year Bible Reading Plan=> Galatians 4:21-5:1-15 & Isaiah 3-5
2-Year Bible Reading Plan=>
1 Timothy 5:1-10 & Jeremiah 38