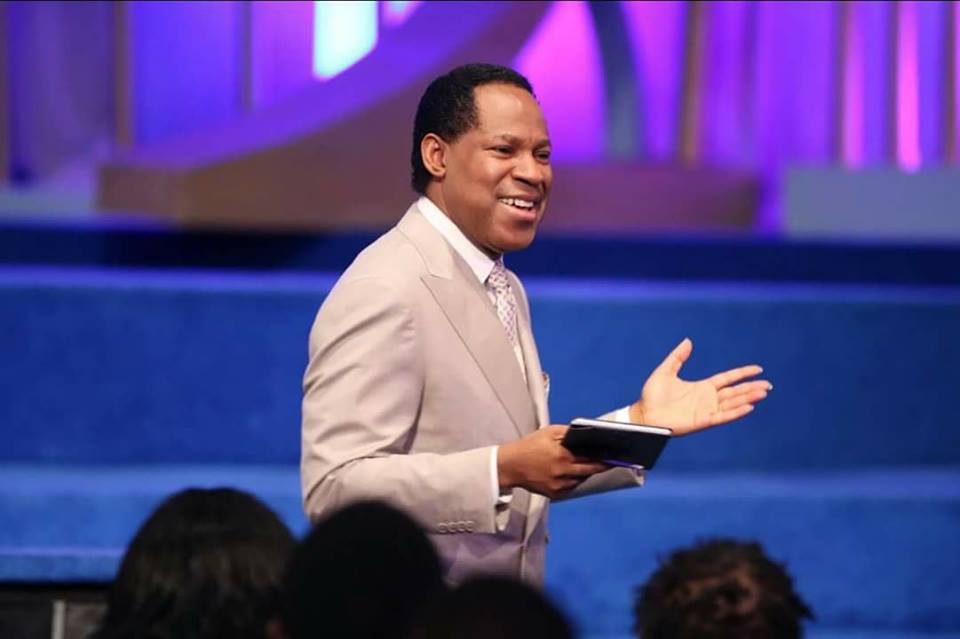 RHAPSODY OF REALITIES DAILY DEVOTIONAL
HIS SACRIFICE WAS ENOUGH .
Wednesday, September 5th .
Pastor Chris
Of which salvation the prophets have enquired and searched diligently…what, or what manner of time the Spirit of Christ which was in them did signify, when it testified beforehand the sufferings of Christ, and the glory that should follow (1 Peter 1:10-11).
After the sufferings of Christ, a life of glory ensued. You don't need to "pay" any additional price, aside what Christ already did for you to have a beautiful life, and be all that God wants you to be. His sacrifice was enough. Due to that sacrifice, you've become one with God; you're now a partaker of His life and of His righteousness. What He expects of you now is that you enjoy your life and live your best to His glory.
On the Cross, before His death, Jesus said, _*"…It is finished…"*_ (John 19:30). He announced the end to suffering for all humanity. Anyone who believes in Him and accepts His vicarious sacrifice is automatically ushered into the transcendent life of glory. Yes, Christ suffered for us, but that suffering brought us life eternal, and righteousness.
Moreover, the story didn't end with His death; the Bible says, _*"…Thus it is written, and thus it behoved Christ to to suffer, and to rise from the dead the third day…"*_ (Luke 24:46-47). Therefore, rather than lament, we celebrate His death for us; much more, we celebrate His resurrection that gave us a new life and made us associates of the God-kind.
God wants you to live every day in the victory of the death, burial and glorious resurrection of Jesus Christ. This means if you were lying on a sickbed, it's time to get up, because His suffering brought an end to sickness, disease and infirmities. Just as death and the grave couldn't hold Him down, nothing of darkness should be able to exert influence or control over you; refuse to allow anything keep you in bondage.
Refuse to allow poverty take a hold of you, for Jesus took your place of poverty on the Cross and gave you prosperity (2 Corinthians 8:9). If you've desired to have children but couldn't, because there's something wrong with your womb, change has come! Now you can, because of the victory of Christ's sacrifice. Glory to His Name forever! All things are possible in His mighty Name. Amen.
PRAYER
Blessed Father, I'm grateful for your life in me, which was made possible by the resurrection of Christ from the dead. I thank you that I'm the object of your love, and my prosperity and wellbeing are your delight. I live in the victory of Christ, in Jesus' Name. Amen.
FURTHER STUDY:
Hebrews 10:14 For by one offering he hath perfected for ever them that are sanctified.
Titus 3:5 CEV
He saved us because of his mercy, and not because of any good things that we have done. God washed us by the power of the Holy Spirit. He gave us new birth and a fresh beginning.
Hebrews 9:27-28 And as it is appointed unto men once to die, but after this the judgment: 28 So Christ was once offered to bear the sins of many; and unto them that look for him shall he appear the second time without sin unto salvation.
DAILY SCRIPTURE READING
1-Year Bible Reading Plan=>
2 Corinthians 3:7-4:1-18 & Proverbs 16-17
2-Year Bible Reading Plan=>
1 Thessalonians 5:1-11 & Jeremiah 23