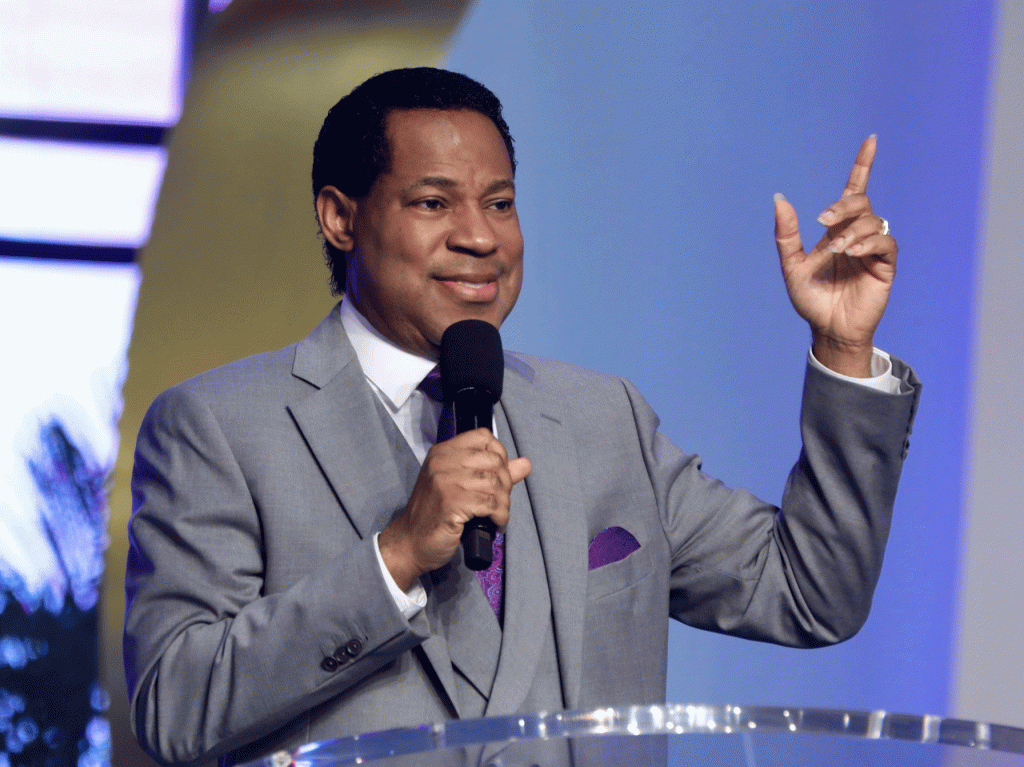 HEALING IS GOD'S WILL FOR YOU
As a Christian, Healing is God's Will for You. "How God anointed Jesus of Nazareth with the Holy Ghost and with power: who went about doing good, and healing all that were oppressed of the devil; for God was with him" (Acts 10:38).
It's God's will that you dwell in health. If you're suffering from any infirmity today, I'd like you to know that God is more willing to heal your body than you're willing to be healed, because He loves you more than you could ever love yourself.
In the opening scripture, the Bible tells us God anointed Jesus and sent Him to heal all that were oppressed of the devil.
This shows us God is the Healer. It's the devil who makes people sick, but God heals and makes well! Some Christians think it's God who afflicts them with sickness as a punishment for wrong doing. That's a wrong assumption. Sickness is of the devil, and God will never use something of the devil to punish His children. James 1:17 says, "Every good gift and every perfect gift is from above, and cometh down from the Father of lights, with whom is no variableness, neither shadow of turning."
We must realise that Satan, many times, seeks to influence and manipulate situations and circumstances to thwart the truth. However, the Bible says, "…through knowledge shall the just be delivered"(proverbs 11:9). As you learn God's Word, you gain insight into reality and become acquainted with His true nature and His boundless love for you! Sickness is not from God. Indeed, evidence abounds in God's Word and all around us that healing is God's will for you.
Nature itself presents undeniable proofs that God desires His children to walk in health. The human body, for example, possesses an inherent ability to keep itself healthy; God made it that way. That's the reason the body always seeks to repair itself. The human immune system, which fights sickness, was put in man by God; as such, the entire body always seeks to keep itself balanced and ailment-free.
For instance, if you took in too much sugar, your body would produce more insulin to reduce it. If a bacterium gets into your body, white blood cells are released to fight it. The body has enough intelligence to know it's not meant to be sick.
Also, certain plants are medicinal in nature, and God has given man wisdom to use them for medicine. Of course, there's a limit to what medicine can do, because, in truth, sickness is spiritual and has to be dealt with spiritually.
"And said, If thou wilt diligently hearken to the voice of the LORD thy God, and wilt do that which is right in his sight, and wilt give ear to his commandments, and keep all his statutes, I will put none of these diseases upon thee…for I am the LORD that health thee" (Exodus 15:26).
God desired so much to show Himself strong on behalf of His children, and He declared Himself to be their Healer. He said if they obeyed His laws and commandments, He'd put none of the diseases that came upon the Egyptians on them (Exodus 15:26b).
I find this remarkable, because, prior to this time, all men were subject to the law of sin and death by virtue of Adam's transgression (Romans 5:14-19). However, through the introduction of the Law, God provided a way of escape for His children. The Law provided a covering for them, as it were, and they dwelt in safety for as long as they obeyed it. In Numbers 21:6-9, we find another telling demonstration of God's will for His children to dwell in health. The children of Israel had been bitten by serpents in the wilderness, and the Bible records that God told Moses to make a brazen serpent so anyone who looked at it could be healed. Numbers 21:9 says, "And Moses made a serpent of brass, and put it upon a pole, and it came to pass, that if a serpent had bitten any man, when he beheld the serpent of brass, he lived." All those who looked at the brazen serpent were healed instantly.
This actually foreshadowed Christ's death on the Cross for the salvation of mankind. In 2 Kings 5:1-14, the Bible gives us a remarkable account of the healing of a man named Naaman. He was a decorated Syrian General, but was plagued with leprosy. At the word of the prophet Elisha, he dipped himself seven times in the River Jordan, and "…his flesh came again like unto the flesh of a little child, and he was clean" (2 Kings 5:14b).
This man, who was outside God's covenant, received a miracle because of God's love. If this was God's desire for men and women who were still under the bondage of sin and death, how much more you who have been brought out of the dominion of darkness and have become one with Him? Romans 5:8-10 says, "But God commended his love toward us, in that, while we were yet sinners, Christ died for us. Much more then, being now justified by his blood, we shall be saved from wrath through him. For if, when we were enemies, we were reconciled to God by the death of his Son, much more, being reconciled, we shall be saved by his life."
One Sabbath day, Jesus went into the synagogue, and when the scroll was given to Him to read, He found the portion where it was written: "The Spirit of the Lord is upon me, because he hath anointed me to preach the gospel to the poor; he hath sent me to heal the brokenhearted, to preach deliverance to the captives, and recovering of sight to the blind, to set at liberty them that are bruised, to preach the acceptable year of the Lord… And he began to say unto them, this day is this scripture fulfilled in your ears" (Luke 4:18-19,21).
Through this declaration, the Lord Jesus made it clear He was the One sent by God to bring salvation to the world. He didn't come to this world like every other person.1 John 3:8b says, "For this purpose the Son of God was manifested, that he might destroy the works of the devil." And He fulfilled this purpose when He died on the Cross as a sacrifice for all men.
On one occasion, a leper came to Jesus and said, "Lord, if thou wilt, thou canst make me clean" (Matthew 8:2). Jesus reached out His hand and touched him, saying, "I will; be thou clean" (Matthew 8:3). Jesus told the man He was willing to heal him and demonstrated His willingness by doing it.
That was the will of God in demonstration, because Jesus only did God's will. In John 6:38, He said, "For I came down from heaven, not to do mine own will, but the will of him that sent me." John 5:19 also says, "…the Son can do nothing of his own accord, but only what he sees the Father doing. For whatever the Father does, that the Son does likewise" (ESV).
This clearly shows that healing is God's delight, particularly as biblical accounts reveal that the greater percentage of Jesus' ministry on earth was given to healing the sick. Of Jesus, the Bible says, "And his fame went throughout all Syria: and they brought unto him all sick people that were taken with divers' diseases and torments, and those which were possessed with devils, and those which were lunatic, and those that had the palsy; and he healed them" (Matthew4:24).
EVIDENCE FROM THE MINISTRY OF THE APOSTLES
Prior to the ascension of the Lord Jesus, He gave His apostles power to perform miracles in His Name. He said to them, "Heal the sick, cleanse the lepers, raise the dead, cast out devils: freely ye have received, freely give" (Mathew 10:8).
After their glorious infilling with the Holy Ghost (Acts 2:1-4), the Bible records that many signs and wonders were done by them (Acts 2:43).
In Acts 3, Peter and John were on their way to the temple at the hour of prayer one day, when they met a man at the gate of the temple called "Beautiful" who had been lame from birth. The man, hoping to get something from them, asked for alms.
But Peter said to him, "Look on us" (Acts 3:4); and when they had gotten the man's attention, he said, "…Silver and gold, have I none; but such as I have given I thee: In the name of Jesus Christ of Nazareth rise up and walk" (Acts 3:6). With those words, Peter took him by the right hand and lifted him up. The Bible says the man's feet and ankle bones immediately received strength, and he leapt and walked into the temple with them, praising God! (Acts 3:7-8).
When the religious folks of the day saw this, they murmured at it, but Peter declared, "And his (Jesus) name through faith in his name hath made this man strong, whom ye see and know: yea, the faith which is by him hath given him this perfect soundness in the presence of you all" (Act 3:16).
Jesus ensured His ministry of healing continued after His ascension to heaven. That's the reason He gave us the Holy Ghost, so we would carry on His ministry and do even much more than He did. He said in John 14:12, "…he that believeth in me, the works that I do shall he do also; and greater works than these shall he do; because I go unto my Father."
IT'S TIME FOR YOUR HEALING!
It's time for your healing! God wants you well and He's done everything necessary for you to enjoy perfect health on a daily basis. The Bible says, "But he (Jesus) was wounded for our transgressions, he was bruised for our iniquities: the chastisement of our peace was upon him; and with his stripes we are healed" (Isaiah 53:5).
Jesus has paid it all; you don't have to suffer anymore. Now is the time for you to rise from that place of limitation and bondage and be healed. Refuse to be intimidated by the symptoms that you may feel in your body. They are not real. Reality is what God's Word says.
Even when it feels like your whole body has been broken by sickness, you can insist on the reality of all that Christ accomplished for you through His death, burial, and resurrection. Look beyond the pain and enjoy the grace of healing that Christ made possible for you. This is God's will for you!
CONFESSION:
Healing is God's will for me. Therefore, I declare that healing is mine. Jesus bore my infirmities on His body, securing my healing forever. I reject sickness, infirmity, and all the works of darkness, in the Name of Jesus.
I declare that I'm strong and healthy. I refuse to be sick. My body is full of radiant health and vitality. Sickness has no place in me. The body of Jesus was bruised and broken for me; therefore, I refuse to be broken by any infirmity or disease.
Christ purchased a life of glory for me through His death and resurrection, and sickness has no place in that life. Therefore, no sickness can remain in me. I have what God says I have; I'm who God says I am, and I can do all He says I can do. Jesus has made my life beautiful.
I'll never walk in sickness or defeat. The victorious and glorious life is mine now and always, in the mighty Name of Jesus! Amen.