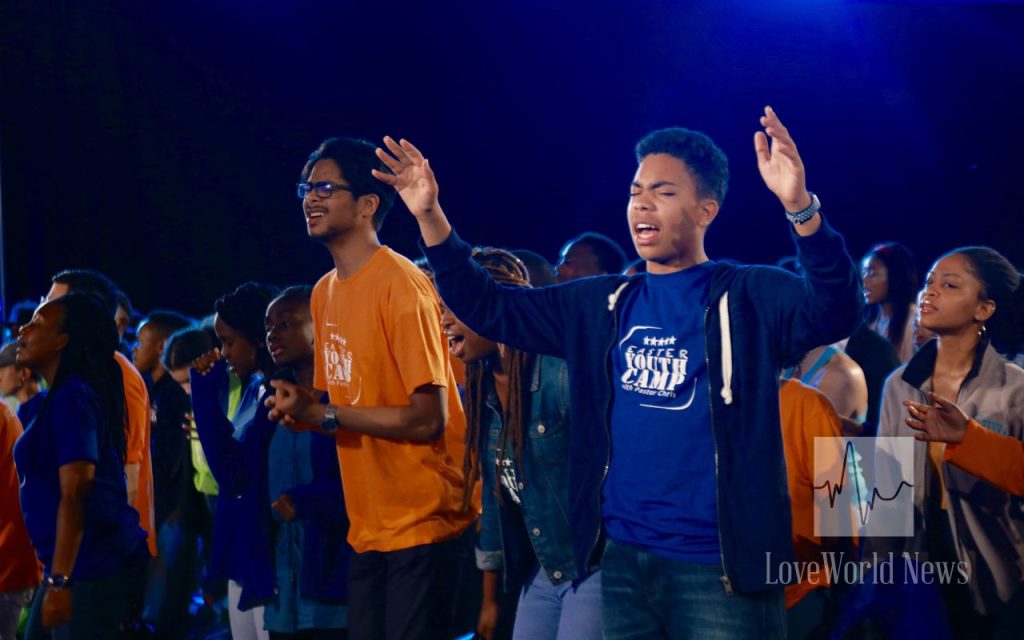 Rhapsody of Realities Daily Devotional ; Sunday, 30th June 2019 ;
Pastor Chris Oyakhilome DSc., DD;
HE SPEAKS TO YOU IN "SPIRIT LANGUAGE";
My sheep hear my voice, and I know them, and they follow me (John 10:27).
Oftentimes, when we say God spoke to us, there're those who wonder, "What language does He speak?" They want to know how they too can hear God. God is a Spirit, and He speaks to your spirit. What you have to learn is to listen to Him with your heart—your spirit.
Being born again, and having received the Holy Spirit, you're one with the Lord. He's come to dwell within you and has mingled with your spirit. The Bible says, "But he that is joined unto the Lord is one spirit" (1 Corinthians 6:17). Thus, His voice in your spirit will be unmistakable. All you have to do is listen from within. He knows every language. He can talk to you in any language.
The most important thing about God speaking to you isn't the language He spoke; it's whether your spirit received the words. He speaks to you in "spirit language," because He talks to your spirit. Your mind is what relates to language.
Language is created with sound for your intellect. But God isn't a mind, neither does He appeal to your mind. He doesn't need your reasoning faculties to communicate with you. As a result, He doesn't need to put His message in a language for your intellect.
When He speaks to you in any human language, if you don't receive the message from your spirit, it may have no impact or meaning. It has to get to your spirit. If you only got the words in your mind, you may even forget what He said, but your spirit can remember.
Moreover, when God speaks to you, your spirit will at once light up and bear witness that He's the One talking to you. It's like what Jesus said in our opening verse, "My sheep hear my voice…."
Train your spirit to be a sure-guide and a dependable receptacle of God's words and signals. Activate your spirit by speaking in tongues frequently. Also, it's very important that you learn the Word of God because He never says anything outside His Word. Praise God!
PRAYER
Dear Father, I thank you for the ability to hear and recognize your voice. As you speak to me from the Word and counsel me from within, I respond to your guidance, promptings, and instructions, and receive the corresponding blessings, in Jesus' Name. Amen.
FURTHER STUDY:
Deuteronomy 4:36 36 Out of heaven he made thee to hear his voice, that he might instruct thee: and upon the earth, he shewed thee his great fire; and thou heardest his words out of the midst of the fire.
Psalm 62:11
God hath spoken once; twice have I heard this; that power belongeth unto God.
John 16:13
13 Howbeit when he, the Spirit of truth, is come, he will guide you into all truth: for he shall not speak of himself; but whatsoever he shall hear, that shall he speak: and he will shew you things to come.
DAILY SCRIPTURE READING
1 YEAR BIBLE READING PLAN:
Acts 15:1-21 & Esther 1-4
2 YEAR BIBLE READING PLAN:
Luke 5:27-39 & Deuteronomy 28