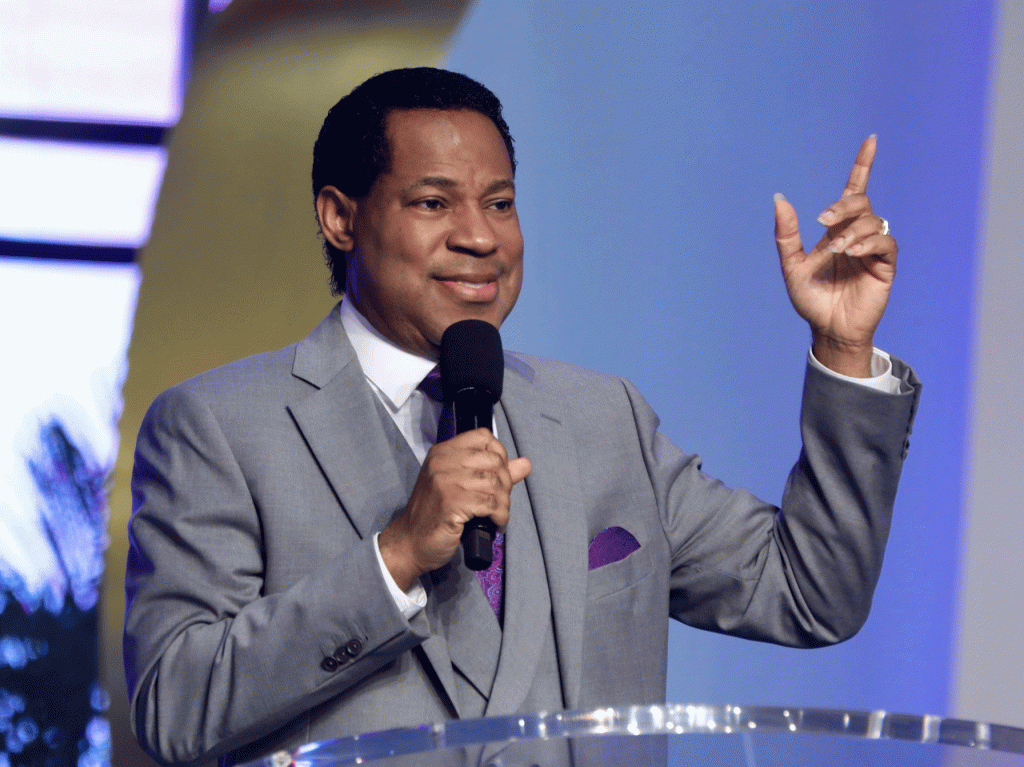 RHAPSODY OF REALITIES DAILY DEVOTIONAL
HE GUIDES YOU IN THE REALITIES OF LIFE .
Tuesday, October 23rd , 2018
Pastor Chris
Howbeit when he, the Spirit of truth, is come, he will guide you into all truth…and he will shew you things to come (John 16:13).*_
The Holy Spirit is the Spirit of truth. Truth means reality; so, the Holy Spirit is the Spirit of reality. Having Him in your life is such a profound advantage, because Jesus said He'd guide you into all reality; it's His job. He'll guide you into the reality of your situation, the reality of your family, the reality of your job, your finances, your future, your relationship with God; the reality of your transcendent life in Christ.
Enquire of Him, and He'll show you the future: the future of your success and greatness from glory to glory. Much more than that, He'll guide and lead you in that future. With Him, you can never miss your way or walk in darkness. You can trust Him with your health. Sometimes, Christians journey from doctor to doctor, trying to find out about their health; many are enslaved by fear and their symptomatic diagnosis. Trust the Holy Spirit. He already knows everything about your body; His presence in you keeps you in perfect health, ensuring no anomalies or defects thrive in any of your organs or systems.
Now, the Holy Spirit guiding you doesn't mean there'll be no challenges; but those challenges are definitely for your promotion. 2 Corinthians 4:17 says, _*"For our light affliction, which is but for a moment, worketh for us a far more exceeding and eternal weight of glory."*_ Someone may say, "The Holy Spirit told me to get this job, but ever since I started the job, it's been one challenge or the other." Relax!
The same Holy Spirit will show you the way of victory; He'll give you visions for guidance. Remember the words of the Spirit through the Apostle Paul: _*"…God is faithful, who will…with the temptation also make a way to escape, that ye may be able to bear it"*_ (1 Corinthians 10:13). 1 John 4:4: _*"Ye are of God, little children, and have overcome them: because greater is he that is in you, than he that is in the world."*_ Isaiah 54:17, _*"No weapon that is formed against thee shall prosper…."*_ Hallelujah!
*PRAYER
*Dear heavenly Father, I thank you for the gift of the Holy Spirit, my teacher and my guide. By reason of His indwelling, I'm guided, protected, and inspired to make wise choices, and the right decisions. He counsels me from within, thus I walk in the precision and accuracy of the Spirit, in Jesus' Name. Amen.
FURTHER STUDY:
*Psalm 16:6-7 CEV* You make my life pleasant, and my future is bright. 7 I praise you, LORD, for being my guide. Even in the darkest night, your teachings fill my mind.
Ephesians 1:17-18* That the God of our Lord Jesus Christ, the Father of glory, may give unto you the spirit of wisdom and revelation in the knowledge of him: 18 The eyes of your understanding being enlightened; that ye may know what is the hope of his calling, and what the riches of the glory of his inheritance in the saints,
1 Corinthians 2:12* Now we have received, not the spirit of the world, but the spirit which is of God; that we might know the things that are freely given to us of God.
DAILY SCRIPTURE READING
1-Year Bible Reading Plan=>
1 Timothy 5:1-25 & Jeremiah 13-14
2-Year Bible Reading Plan=> Hebrews 11:17-40 & Ezekiel 22