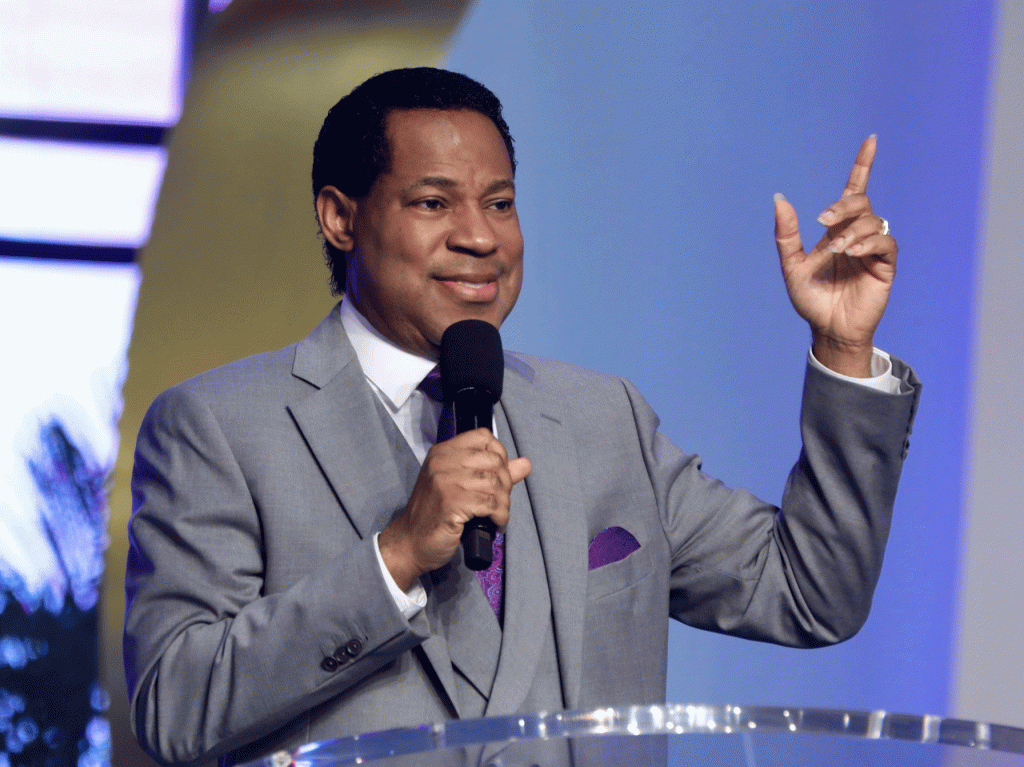 Monday, February 4, 2019,

Rhapsody of Realities TeeVo,
Pastor Chris Oyakhilome DSc, D.D,
"EIDO" KNOWLEDGE,
(Have Knowledge With Awareness),
📖TO THE BIBLE 1 Corinthians 2:12,
"Now we have received, not the spirit of the world, but the Spirit who is from God, that we might know the things that have been freely given to us by God."
LET'S TALK➡
"Eido" is the Greek word translated "know" in 1 Corinthians 2:12. It also means "become aware." It's the same word used in Romans 8:28: "And we know that all things work together for good to those who love God, to those who are the called according to His purpose." In other words, you need to become aware of your lot in Christ.
It's such an awareness that brings about assurance and rest in your spirit that makes you certain that no matter what happens, you can never be defeated, hence would not be moved. This is why Paul said in Philippians 4:6-7, "Be anxious for nothing, but in everything by prayer and supplication, with thanksgiving, let your requests be made known to God; and the peace of God, which surpasses all understanding, will guard your hearts and minds through Christ Jesus."
"Peace" as used above is similar to the Hebrew word "shalom," meaning "peace with prosperity." In other words, when you become aware ("eido"), peace ("shalom") is ministered to you by God's Spirit! No matter the oppositions, challenges, or contrary winds that may come your way, you're at peace and full of rest. It has become part of the scope of your knowledge that nothing in this life is set against you; thus, you can never be disadvantaged. You just laugh your way victoriously through life because you "know" that everything is designed to only work out for your good. Hallelujah!
Go Deeper
1 John 5:13 Amplified Bible (AMP)
I write this to you who believe in (adhere to, trust in, and rely on) the name of the Son of God [in [c]the peculiar services and blessings conferred by Him on men], so that you may know [with settled and absolute knowledge] that you [already] have life, [d]yes, eternal life.
1 John 3:14
We know that we have passed from death unto life, because we love the brethren. He that loveth not his brother abideth in death.
Pray🙋‍♂
Dear Father, thank you for granting me the spirit of wisdom and revelation to know you, and become aware of all that you've done for me, and made available to me in Christ Jesus. Thank you for helping me walk in my inheritance and experience your glory in my life, in Jesus' Name. Amen.
Daily Bible Reading
ONE YEAR PLAN
Matthew 24:36-51, Exodus 28
TWO YEAR PLAN
Acts 15:12-21, Job 40-41
Act▶
Are you worried about anything? Are you afraid of the future? Are you overwhelmed by the challenges of life? Stop the anxiety! Become aware today that it can only work together for your good! Begin to laugh, even now!