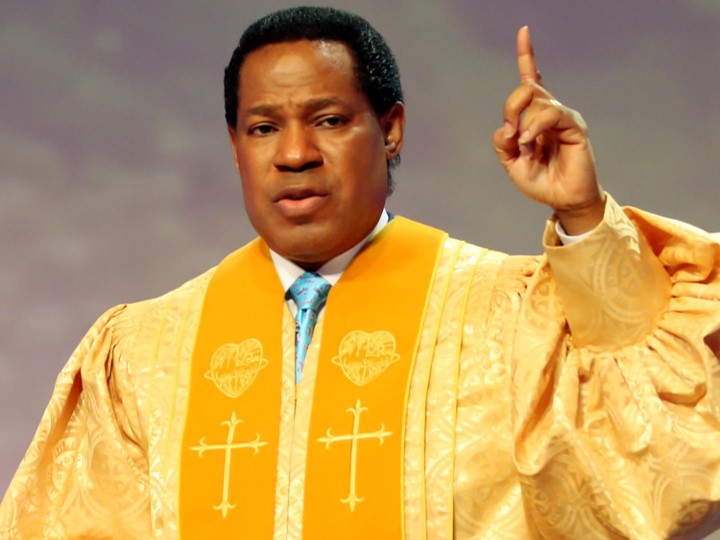 RHAPSODY OF REALITIES TEEVO DEVOTIONAL;
1st June , 2018 ; Pastor Chris Oyakhilome;
GRACE AND PEACE INCREASED
(How To Multiply Grace And Peace In Your Life)
TO THE BIBLE 2 Peter 1:2
"Grace and peace be multiplied to you in the knowledge of God and of Jesus our Lord"
LET'S TALK
Iris had an uneasy mind: whenever she needed to get something done, like a class assignment, or learn a new skill, her thoughts couldn't be held together long enough to complete it, as they usually meandered through her past negative experiences and imagined fears of the future. She was incapable of sitting still for more than five minutes and would constantly distract herself with her phone, just so she wouldn't think so much. Life, for her, was one without mental calm and peace.
Just like Iris, there're young people who are unsettled and desire more peace in their lives. Some others even pray and beg God for peace. That's not going to work, because the Bible doesn't say grace and peace multiplies by the multiplicity of prayers, but through the knowledge of God and of Jesus Christ our Lord. Such people may be prayed for, and they might feel better, but that's all they're going to get; a "good feeling." And God wants you to have something better than just that!
The more you know Him, the more grace and peace you stand to enjoy in your life. The word 'peace' as used in 2 Peter 1:2 is from the Greek word, "eirene," which means peace, with rest and prosperity. It's akin to the Hebrew word "shalom." In other words, through the knowledge of God and Jesus our Lord, you dwell in rest and prosperity! Everything about your life works out right. Irrespective of what happens, you're unperturbed and not fretful over anything, because you know things can only turn out for your good.
Meditate on God's Word and fellowship with His Spirit, and He'll grant you more revelation knowledge of the Father, and of Jesus our Lord, heaping grace upon grace, thus bringing multiplied favour, increased peace, and other innumerable blessings into your life.
Go Deeper
1 Corinthians 2:12; John 14:27
Pray
Dear Father, I thank you for your glory that's revealed in my life. I thank you also for beautifying me with your grace and giving me a life of endless peace and prosperity. I'm functioning excellently through the power of the Holy Spirit, who lives in me and pilots me from glory to glory, in Jesus' Name. Amen.
Daily Bible Reading
ONE YEAR
John 16:17-33, 1 Chronicles 7-8
TWO YEAR
Mark 14:32-42, Numbers 35
Act
Spend some time to read in Isaiah 48:18 about the peace of Jesus Christ which He has given you in John 14:27.