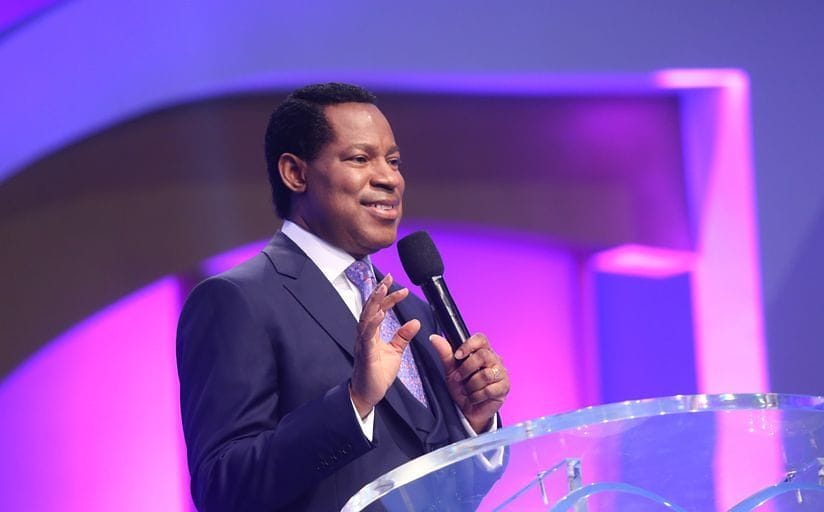 Rhapsody of Realities TeeVo;
Monday, April 1, 2019 ;
HIS WORD, YOUR BLESSING;
(God's Word Is His Material For Blessing);
👤 Pastor Chris
📖 TO THE BIBLE: James 1:22-25
"But be doers of the word, and not hearers only, deceiving yourselves. For if anyone is a hearer of the word and not a doer, he is like a man observing his natural face in a mirror; for he observes himself, goes away, and immediately forgets what kind of man he was. But he who looks into the perfect law of liberty and continues in it, and is not a forgetful hearer but a doer of the work, this one will be blessed in what he does."
◀ LET'S TALK
The Word has unquestionable integrity, and whenever God wants to do something new in your life, He uses His Word. He brings that thing (whatever it is) into your life through His words to you. His Word is His material for blessing you. This shows you just how important getting the Word into your spirit is; He wants you to trust and live His Word.
For instance, when God wanted to launch Abraham to a new level in his life, He spoke words. He said to him, He spoke words. He said to him, "No longer shall your name be called Abram, but your name shall be Abraham; for I have made you a father of many nations" (Genesis 17:5). As far as God was concerned, Abraham was already a father of many, through words. Being the father of many nations was God's destiny for him, yet Abraham couldn't walk in the blessings thereof until he connected with God's Word through his faith.
Don't assume that as long as God has given a word concerning you, it'll come to pass; you've got to believe and act on the Word. Connect to and align yourself with His message to you to experience the blessings thereof. The Bible says, "Can two walk together, unless they are agreed?" (Amos 3:3). You have to agree with God for His blessings, truth, will and purpose to be fulfilled in your life. Remember, it's not the hearer of the Word but the doer that gets to enjoy the blessings of God (James 1:22-25).
📖 Go Deeper
James 2:17-23
Thus also faith by itself, if it does not have works, is dead. But someone will say, "You have faith, and I have works." Show me your faith without your works, and I will show you my faith by my works. You believe that there is one God. You do well. Even the demons believe—and tremble! But do you want to know, O foolish man, that faith without works is dead? Was not Abraham our father justified by works when he offered Isaac his son on the altar? Do you see that faith was working together with his works, and by works faith was made perfect? And the Scripture was fulfilled which says, "Abraham believed God, and it was accounted to him for righteousness." And he was called the friend of God.
🔊 Pray
Dear Father, I thank you for giving me your Word to live by and use in altering the circumstances of life and to align with your perfect will and destiny for me. Your Word produces in and for me what it talks about, in Jesus' Name. Amen.
📚 Daily Bible Reading
ONE YEAR
Luke 9:1-17, Joshua 10-12
TWO YEAR
Romans 5:12-21, Psalm 104
▶ Act
Meditate on Proverbs 10:3, 1 Peter 3:9 and stay conscious of the blessings God has spoken over you today.