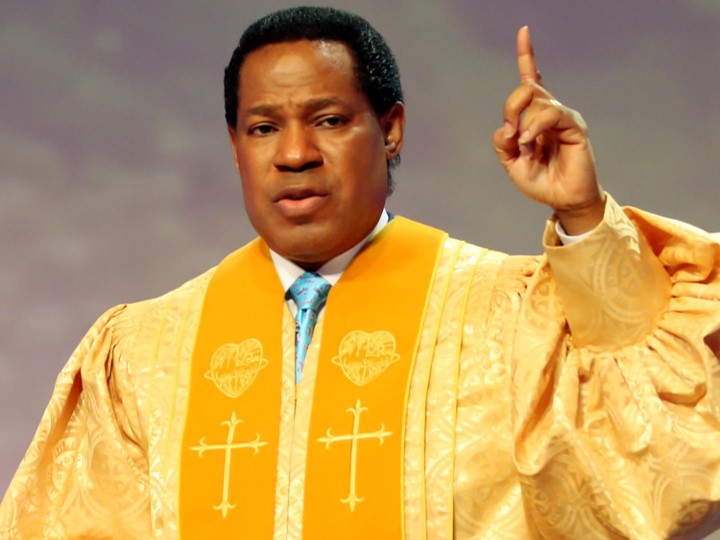 RHAPSODY OF REALITIES TEEVO DEVOTIONAL
Wednesday, February 28th , 2018
Pastor Chris Oyakhilome
THE REBEL'S DILEMMA
GOD'S WORD IS FINAL AND INFALLIBLE
I have the privilege of dealing with lots of people and instructing them in the Word. In my interaction
with them, I've come to discover that the words that some people ought to act on are usually the ones they rebel against. They get offended, instead of acknowledging their problems and putting those words to work in the areas of their lives where they have challenges. "Who told the Pastor about me?" They wonder. Meanwhile, the Pastor didn't hear a thing from anybody. They are vexed because they feel 'someone' has revealed their secrets to the pastor. How sad!
The Word of God is the final authority on every issue in this life and hereafter. It is the foundation upon which the whole universe is established, and it is the force that holds all creation in its course. God's Word is complete and infallible. This is why you must not take God's words as mere suggestions but as instructions for life. I'm not talking about the part you like in your Bible alone but everything the Word says. There are only two ways to respond to God's Word that you hear: you either act on it or rebel against it. There's no middle ground.
The Bible says, "…wrongdoers are of those who rebel against the light; they know not its ways nor stay in its paths" (Job 24:13 AMPC). In other words, you'll remain in darkness until you accept the light of God's Word. This is no better off than a blind man, for both can only see darkness. When the Word of God comes to you, receive it with meekness and in its simplicity. Don't try to reason it out for in it is the power to make you become what it says. Remember, those who win all the time with God are those who do His Word.
Isaiah 1:28; James 1:21
Dear heavenly Father, I yield my spirit, soul and body to the ministration of your Word, for I know that it has the power to make me what it says and produce in my life the fore-ordained results, in Jesus' Name. Amen.
Daily Bible Reading
ONE YEAR
Mark 8:27-9:1-13, Numbers 5-6
TWO YEAR
Matthew 18:21-35, Exodus 9
Act
Meditate on Joshua 1:8 and James 1:22-25.