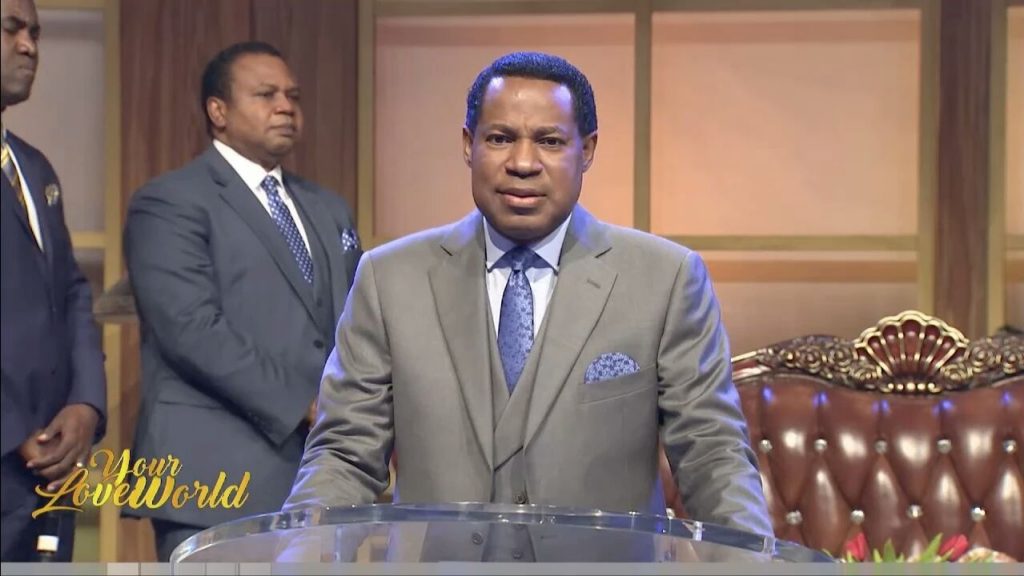 Rhapsody of Realities Teevo
Sunday, November 25, 2018
Pastor Chris Oyakhilome;
GOD'S KIND OF LOVE;
Agape: The Self-giving And Sacrificial Love Of God;
TO THE BIBLE
John 3:16 "For God so loved the world that He gave His only begotten Son, that whoever believes in Him should not perish but have everlasting life."
LET'S TALK
When Betty arrived at the book club meeting, the group discussion had already begun. And there were no seats left in the room. She was still looking around when Elizabeth beckoned to her. "Hey, Betty, come over and let's share my seat." Smiling with dilated pupils, Betty walked over to Elizabeth's, and both of them sat on her chair. This is an expression of "brotherly love". And the Greek word from which this phrase is translated is phileo, stemming from another Greek word, Philadelphia. Phileo is that godly affection you have for your fellow brothers and sisters in Christ, which makes you want to help, receive, esteem, and share with them.
On the other hand, Elizabeth could say to Betty, "Take my seat, and I'll stand." This form of love wouldn't be regarded as phileo, but as agape. Agape is higher and stronger to phileo. It's self-giving love – a sacrificial kind of giving. This is the love that has been shed abroad in our hearts by the Holy Spirit; that means you can truly love everyone selflessly.
Ephesians 5:2 says, "…walk in love, as Christ also has loved us and given Himself for us, an offering and a sacrifice to God for a sweet-smelling aroma." God expressed agape love to a world of sinners that didn't deserve it. You must be willing to exude the same kind of love to your world if you're going to function in the fullness of God. Don't say it's difficult. You were born to walk in it.
GO DEEPER
1 Corinthians 13:1
Though I speak with the tongues of men and of angels, and have not charity, I am become as sounding brass, or a tinkling cymbal.
1 Corinthians 13:13
And now abideth faith, hope, charity, these three; but the greatest of these is charity.
PRAY
Dear heavenly Father, thank you for your unconditional, self-giving love that you've poured into my heart by your Spirit. It inspires me to bless and uplift those in my world, in Jesus' Name, Amen.
DAILY BIBLE READING
ONE YEAR
1 Peter 4, Lamentations 1-2
TWO YEAR
John 14:22-31, 1 Chronicles 25
ACT
Do something unique today for someone as an act of agape love.