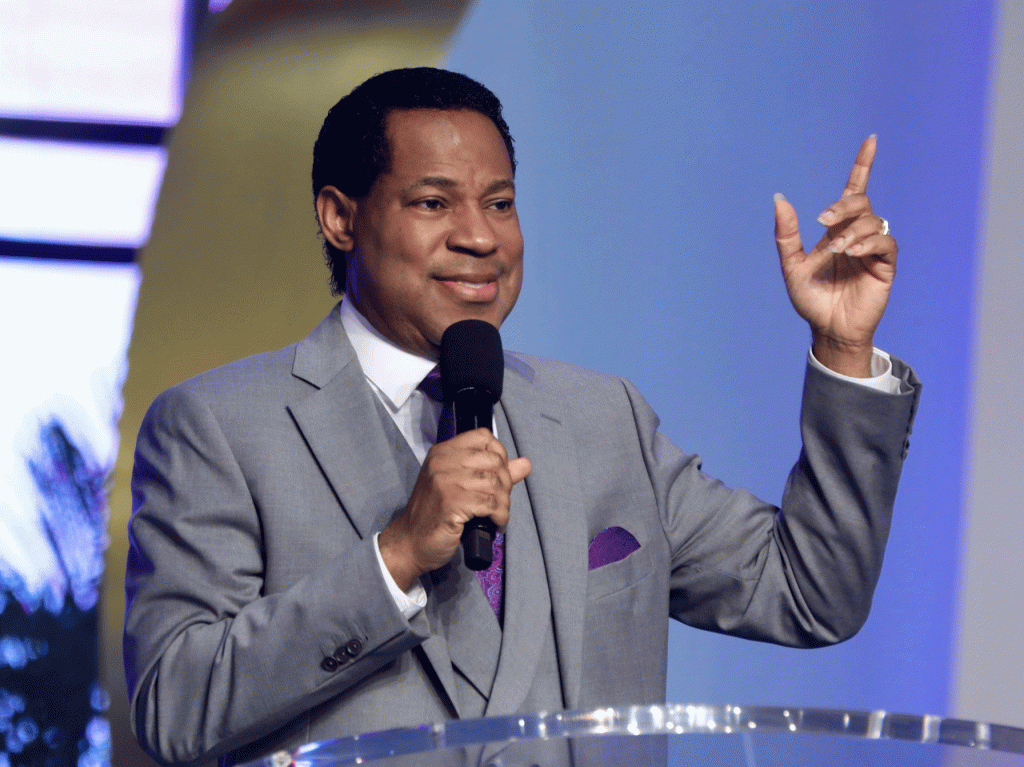 Rhapsody of Realities TeeVo ; Monday, 6th May 2019  ;
Pastor Chris Oyakhilome DSc., DD ;
NO CONTAMINATIONS ;
(God Made You A Special Kind Of Being)
TO THE BIBLE 1 Peter 2:9 CEV
"But you are God's chosen and special people. You are a group of royal priests and a holy nation. God has brought you out of darkness into his marvelous light."
LET'S TALK➡
Hailey and Sofia couldn't understand how Chloe got discharged much earlier from the hospital after they had spent the whole night there. These three friends had been rushed in after taking a contaminated drink. "Well, I had a sharp, discomforting pain in my tummy too, but while the doctor was attending to us, I kept saying, 'I'm the healed of Christ. I have the divine nature of God in me; therefore, my life can't be corrupted by any contaminated substance.' That's how I got discharged; the doctor found nothing wrong with me!"
As a Christian, you're a special breed and you belong to a special class—God's class of being. You're a partaker of the divine nature; that means you're an associate of the God-kind. Wow! This is something that can't be contested, even by the devil. However, in spite of this truth, a few still believe it's normal that they, as Christians, be sick once in a while. That's completely at variance with what the Word teaches!
When you study what Jesus said, concerning the believing ones in Mark 16:18 CEV, you'll see He said, "They will handle snakes and will drink poison and not be hurt…." Do you see it? If you're a Christian, you're not amongst those that can be "infected" or contaminated by anything! The Master said so, and if He did, then it's an absolute reality! You're not subject to the devil, sicknesses, diseases, infirmities, pain, and depravity—you've been made superior to satan! God created you for His glory, beauty, and excellence; therefore, refuse to accommodate anything that's inconsistent with His nature in your life.
GO DEEPER
Luke 10:19
Behold, I give you the authority to trample on serpents and scorpions, and over all the power of the enemy, and nothing shall by any means hurt you.
1 Peter 2:9
But you are a chosen generation, a royal priesthood, a holy nation, His own special people, that you may proclaim the praises of Him who called you out of darkness into His marvelous light;
PRAY🗣
Dear Father, I thank you for giving me your life and nature—a life of glory, dominion and excellence; free of sickness, disease, and infirmities. Nothing shall by any means hurt me because my body is sanctified and preserved from all evil. I walk in the reality of this truth today, and always, in Jesus' Name. Amen.
DAILY BIBLE READING
ONE YEAR
John 3:1-21, 2 Samuel 22
TWO YEAR
1 Corinthians 4:11-21, Proverbs 2
Act▶
Meditate on Mark 16:17-18, and let it become your consciousness today.
My Notes🖋
—————————————————————————————————————————————————————————————————————————————–
Share your thoughts on today's article on the TeeVo Review section, go to