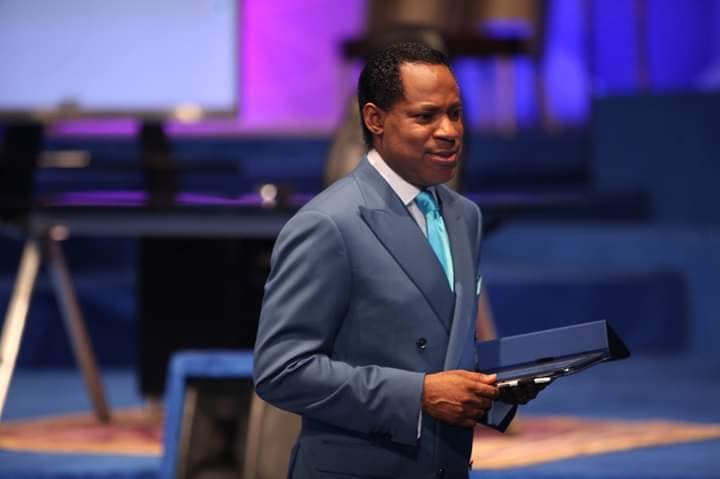 Monday 7 January 2019,
Rhapsody of Realities TeeVo,
Pastor Chris Oyakhilome,
GOD IS NEVER LATE,
(He Is Merciful And Wants Everyone Saved),
📖TO THE BIBLE 2 Peter 3:9 MSG
"God isn't late with his promise as some measure lateness. He is restraining himself on account of you, holding back the End because he doesn't want anyone lost. He's giving everyone space and time to change."
LET'S TALK➡
One time in Scripture, God sent Jonah to a city called Nineveh to warn the people to turn away from their sins. Jonah thought God was too compassionate and forgiving, and that He would change His mind about destroying them. Rather than going to preach to them, he declined and went towards Tarshish (Jonah 1:3). On his way there, on a ship with other mariners, a mighty storm ensued and when his co-travellers realised that his disobedience to God was responsible for their trouble, they cast him out of the ship into the sea. The Bible says God prepared a great fish to swallow up Jonah in the sea, and he was in the fish's tummy for three days and three nights (Jonah 1:17).
Eventually, Jonah prayed to God and the fish vomited Jonah upon the dry land (Jonah 2:10). Now he was ready to follow God's initial instruction and thus went to preach in Nineveh. As he did, the people were converted but Jonah felt offended and complained to God (Jonah 4:2 AMPC). God chided Jonah: "…should not I spare Nineveh, that great city, in which there are more than 120,000 persons not [yet old enough to] know their right hand from their left…" (Jonah 4:11 AMPC). He felt they were ignorant; therefore, He had to be merciful to them.
It's the same scenario today; there're many people who, on a Sunday morning during service, would rather play football or video games. The Lord expects us to reach them with the Gospel. He loves them and wants to show them mercy. They're missing the way, walking in darkness, not knowing the truth, but we're the custodians of the truth. We must, therefore, keep praying and travailing for them to come to the knowledge of the truth, even as we proclaim the truth.
🔥Go Deeper🔥
2 Corinthians 5:18; Nehemiah 9:31
🙋‍♂Pray
Dear Father, my passion for lost souls is stirred with renewed commitment, and I declare that the light of the glorious Gospel of Christ blazes intensely in the hearts of the ignorant and unconverted around the world today, in Jesus' Name. Amen.
🗓Daily Bible Reading
ONE YEAR: Matthew 6:1-18, Genesis 18-19
TWO YEAR: Acts 7:33-42, Nehemiah 11
▶Act
Reach out to those people you haven't spoken to in your neighbourhood today and tell them of God's mercy, love and compassion for them.