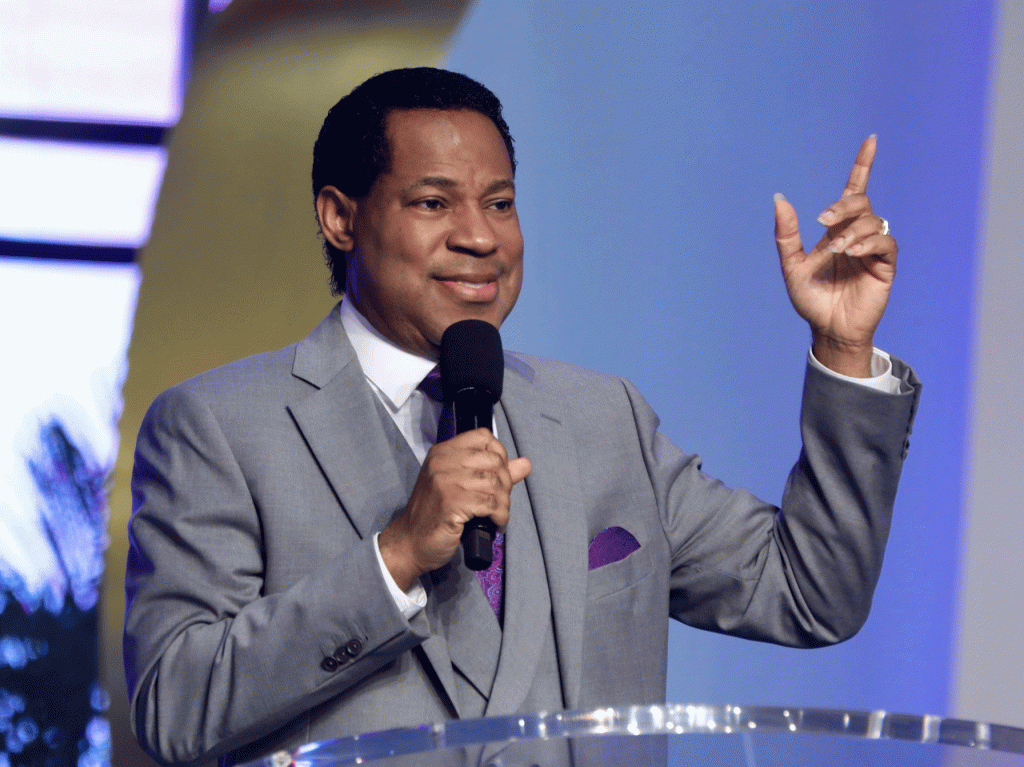 Rhapsody of Realities TeeVo
Wednesday, January 23, 2019
Pastor Chris Oyakhilome,
YOUR GLORIOUS DESTINY
(God Has Planned Out Your Life In Christ) ;
TO THE BIBLE;
Ephesians 1:5-6 AMPC
"For He foreordained us (destined us, planned in love for us) to be adopted (revealed) as His own children through Jesus Christ, in accordance with the purpose of His will [because it pleased Him and was His kind intent]–[So that we might be] to the praise and the commendation of His glorious grace (favor and mercy), which He so freely bestowed on us in the Beloved."
LET'S TALK
Have you ever asked yourself, "Why am I alive? What's my reason for being? Why was I born? Why did I ever come to the world?" The answer to these questions is simple: you're here to fulfil God's destiny for your life! Part of that destiny is that you may display the wonderful deeds, virtues, perfections, excellence, and the wisdom of God, who called you out of darkness into His marvellous light.
The Lord has an awesome plan for everyone born into this world. He's the God of all flesh and the Father of all spirits (Jeremiah 32:27; Hebrews 12:9); therefore, He knows and has destined each one of us, according to His purpose. The Bible says He's done this "according to the eternal purpose which He accomplished in Christ Jesus our Lord" (Ephesians 3:11).
It's our destiny to live to the praise of God's grace; He chose and destined us for the glorious and transcendent life. So, as a Christian, you're not living for nothing; your life isn't empty. 1 Peter 2:9 says, "But you are a chosen generation, a royal priesthood, a holy nation, His own special people, that you may proclaim the praises of Him who called you out of darkness into His marvelous light."
This is your calling; this is your destiny in Christ! It has to become real to you. You have a glorious destiny in God; a destiny of greatness. Follow God's Word and live by the principles of the Kingdom. His plan and purpose for your life is sure.
GO DEEPER
2 Thessalonians 1:11
Wherefore also we pray always for you, that our God would count you worthy of this calling, and fulfil all the good pleasure of his goodness, and the work of faith with power:
:12 That the name of our Lord Jesus Christ may be glorified in you, and ye in him, according to the grace of our God and the Lord Jesus Christ.
Colossians 4:17 AMPC
And say to Archippus, See that you discharge carefully [the duties of] the ministry and fulfill the stewardship which you have received in the Lord.
PRAYER
Dear Father, I thank you for giving me a purpose and destiny in life, a destiny of greatness! I live the glorious and transcendent life, fulfilling that purpose, in my expression of your virtues, perfections, excellence, and wisdom, in Jesus' Name. Amen.
DAILY BIBLE READING
ONE YEAR
Matthew 15:29-16:1-12, Exodus 3-5
TWO YEAR
Acts 11:15-30, Job 17
ACT
Take some time to meditate on today's theme scripture (Ephesians 1:5-6) as well as 1 Peter 2:9 in the Amplified Classic version.