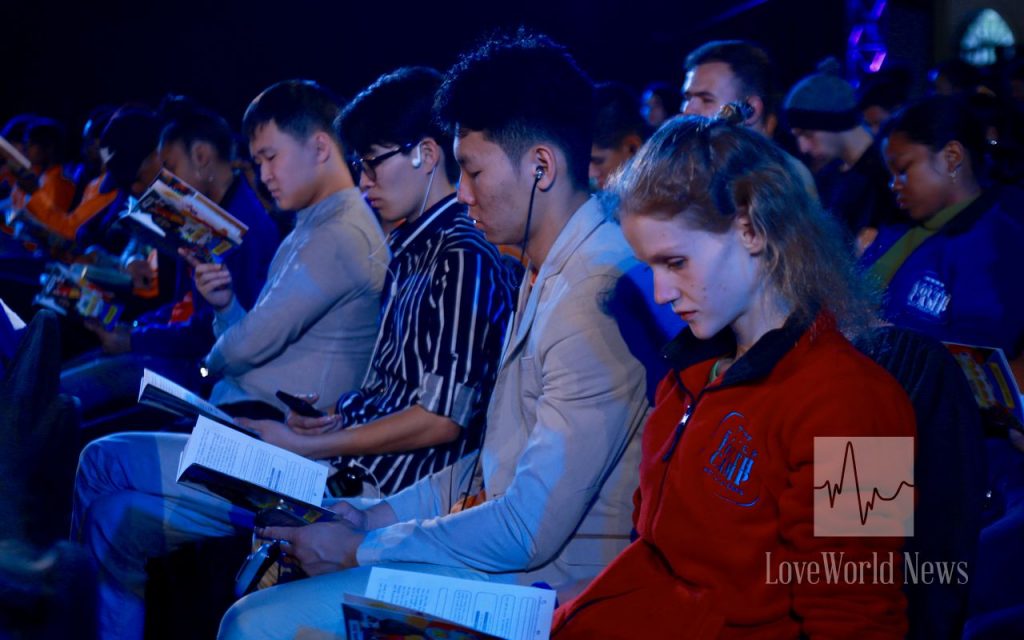 RHAPSODY OF REALITIES TEEVO DAILY DEVOTIONAL;
18TH APRIL, 2018; PASTOR CHRIS OYAKHILOME;
LIVE THE GOD-LIFE ;
(God Has Given You the Supernatural Life);
TO THE BIBLE – 1 John 5:13 TLB
"I have written this to you who believe in the Son of God so that you may know you have eternal life."
LET'S TALK
The English phrase "eternal life" doesn't convey most appropriately the meaning of the original Greek word "Zoë," which actually means "the God-life." Everlasting life or eternal life as sometimes used in the New Testament means more than an unending life that goes on year after year; rather, it's the very life of God.
There're different kinds of life and we're all familiar with the plant life, animal life and human life. The human life is also different from the God-life. When you were born into this world, you came with the human life from your dad and mum. But now that you're born again, you've received the God-kind of life. He's made you a partaker of His divine nature by virtue of the new birth (2 Peter 1:4).
The Bible says, "Of His own will He brought us forth by the word of truth…" (James 1:18). That means God gave birth to us by the Word of truth. Peter also tells us we were "…born again, not of corruptible seed but incorruptible, through the word of God which lives and abides forever" (1 Peter 1:23).
God's Word is divine and has the same life of God. It's one with Him. Just as you can't separate a person from his word, God can't be separated from His Word. Words are thoughts clothed with vocabulary.
Now, the Word says, "For as he thinks in his heart, so is he…" (Proverbs 23:7). It follows then that God's words, which are actually His thoughts expressed in vocabulary, represent and reveal His Person. They're one with Him and reflect His character.
The Word of God is the character of God; it's the nature of God; it's the very life of God. Now, that same Word gave birth to you. When you were born again, you were born of the Word of God. That's so wonderful! The life you have in you is the life of the Word, which makes you a child of the Word, Hallelujah!
Go Deeper
John 20:30-31; 1 John 5:11-13
Speak
I've been born again by the Word, and the life I now live is the incorruptible, indestructible eternal life from the Word of God. Thank you Lord Jesus.
Daily Bible Reading
ONE YEAR
Luke 17:1-19, 1 Samuel 3-7
TWO YEAR
Mark 3:8-19, Leviticus 18
Act
Meditate more on the God-life in you by looking at the following scriptures: John 1:1-5; 12-13, John 3:36, John 5:24-26, and John 6:63.