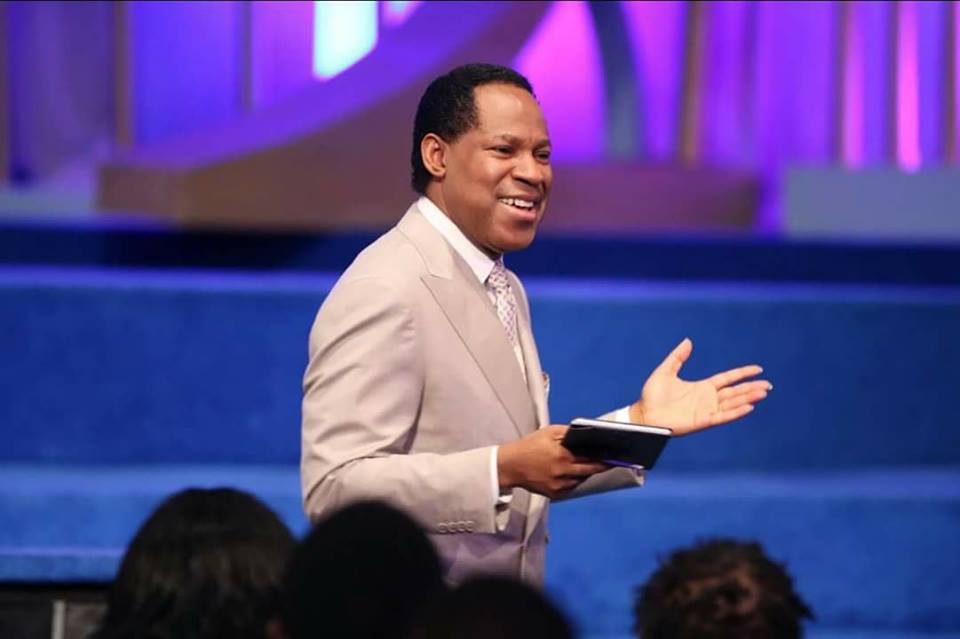 RHAPSODY OF REALITIES TEEVO;
BY PASTOR CHRIS OYAHILOME , 5TH APRIL , 2018;
LIVE FINE; LIVE HAPPY
GOD GIVES YOU RICHLY ALL THINGS TO ENJOY
TO THE BIBLE – 1 Timothy 6:17
"Command those who are rich in this present age not to be haughty, nor to trust in uncertain riches but in the living God, who gives us richly all things to enjoy."
LET'S TALK
Anyone can live a healthy, prosperous, and victorious life. It's a matter of choice. In the Old Testament, God gave the children of Israel two options. He said, "I call heaven and earth as witnesses today against you, that I have set before you life and death, blessing and cursing; therefore choose life, that both you and your descendants may live" (Deuteronomy 30:19).
He told them which one was better because He wanted them to make the right decision. How loving the Lord is!
He says, "Beloved, I pray that you may prosper in all things and be in health, just as your soul prospers" (3 John 1:2). Put differently, He's saying, "I want to see you living fine; I want to see you happy; I want to see you living a prosperous and victorious life."
Therefore, your life ought to be beautiful and exciting. In Isaiah 1:19, the Lord passionately appeals to His children: "If you will only let me help you, if you will only obey, then I will make you rich!" (TLB). Therefore, suffering is absolutely unnecessary.
For some people, everything is just upside down. If only they could grab God's offer of help, they'll experience changes in their lives.
The Lord already proved His love for you by sending His first begotten Son to die for you (John 15:13). Now He's saying to you "Hello son or daughter, I'm big! The cattle upon a thousand hills belong to Me.
The silver and the gold, the whole world and everything in it are Mine. What do you want?" All you need to do is accept everything He's given you. Begin to appropriate them to yourself and watch your life grow in unending prosperity.
Go Deeper
Proverbs 13:11; 2 Corinthians 8:9
Pray
Dear heavenly Father, I thank you for I'm a partaker of your inheritance in Christ Jesus. I open my heart to the ministry of your Word and your Spirit that you might teach me to take advantage of the inexhaustible wealth and blessings that I have in you, and appropriate them to my life, in Jesus' Name. Amen.
Daily Bible Reading
ONE YEAR
Luke 10:25-42, Joshua 23-24
TWO YEAR
Matthew 27:38-44, Leviticus 5
Act
Declare words of life to and about your body, family, health, and everything else that concerns you today.