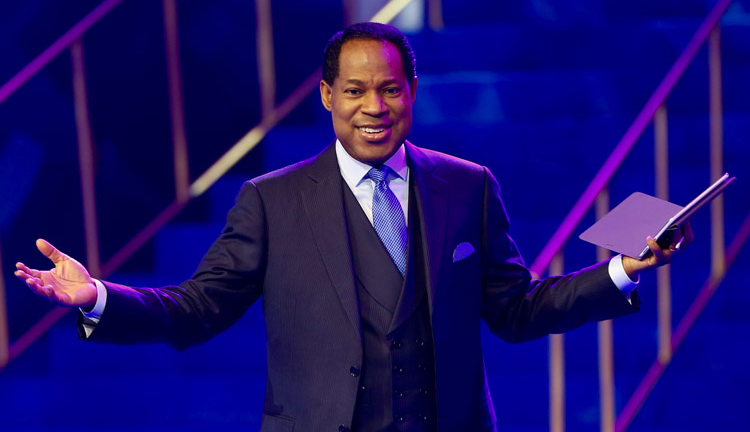 Rhapsody of Realities TeeVo ;  Wednesday, 3rd July 2019 ;
Pastor Chris Oyakhilome DSc., DD ;
THE WILDFIRE WITNESS ;
(Go All Out And Be Dynamic With Your Evangelism);
TO THE BIBLE Acts 1:8 JMNT
"But when the Holy Spirit shall come upon you, ye will receive energy, and will be witnesses for me in Jerusalem, and in all Judaea, and also among the Samaritans, and unto the ends of the earth."
LET'S TALK➡
One very important distinction about God's children, who have received the infilling of the Holy Spirit, is dynamic evangelism. From the moment you receive the Holy Spirit, you're automatically given the ability to preach the gospel with boldness and fulfill God's call to every Christian to win the lost.
The Holy Spirit empowers you to preach the Gospel with boldness; He makes you a wildfire witness, a living proof-producer who can't help but share the Gospel of the Lord Jesus Christ. 2 Timothy 1:7 says, "For God did not give us a spirit of timidity (of cowardice, of craven and cringing and fawning fear), but [He has given us a spirit] of power and of love and of calm and well-balanced mind and discipline and self-control"(AMPC).
When anyone was filled with the Holy Spirit in the Bible, they spoke the Word of God with boldness (Acts 4:31), resulting in the conversion of sinners. Peter, who once couldn't identify with the Master for fear of being persecuted, became a dynamic preacher once he received the Holy Spirit! This same Peter who denied Jesus, even before a little girl, preached and led three thousand souls to Christ in one day! (Acts 2:41).
Paul, upon receiving the Holy Spirit, went about in the synagogues preaching that Jesus is the Son of God (Acts 9:20). You can't claim God saved you and not tell others about it! Don't be quiet about God's love for others. Preach the Gospel in your world and beyond; it's the power of God to save everyone who believes (Romans 1:16).
Go Deeper
Acts 4:31
And when they had prayed, the place where they were assembled together was shaken; and they were all filled with the Holy Spirit, and they spoke the word of God with boldness.
Ephesians 5:18-19
And do not be drunk with wine, in which is dissipation; but be filled with the Spirit, 19 speaking to one another in psalms and hymns and spiritual songs, singing and making melody in your heart to the Lord,
Ephesians 6:19
and for me, that utterance may be given to me, that I may open my mouth boldly to make known the mystery of the gospel,
Speak🗣
I declare that I'm full of evangelistic fervor and vigor. The power of the Holy Spirit is at work in me tremendously today, making me an effective minister of reconciliation, hallelujah!
Daily Bible Reading
ONE YEAR
Acts 16:16-40, Job 1-2
TWO YEAR
2 Corinthians 12:11-21, Isaiah 22
Act🔽
Share the Gospel of the Lord Jesus Christ with at least two (2) people today. You can start with your salvation story.